PCC customer service star
This article was originally published in January 2021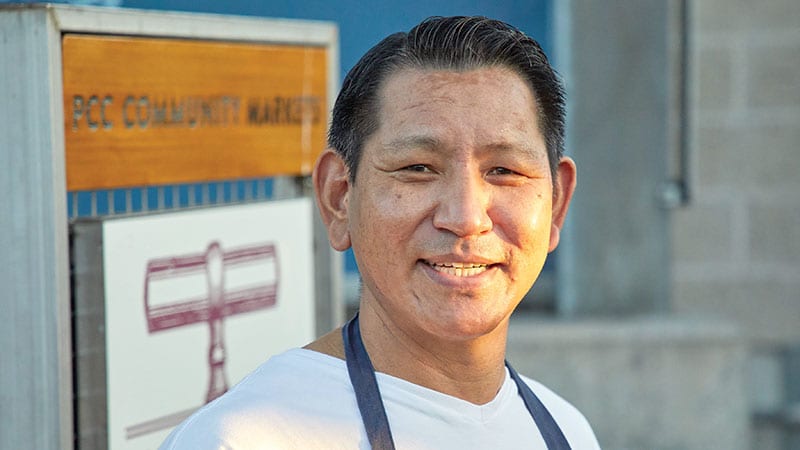 Tasi Gurung
Night Crew Clerk, Green Lake Aurora PCC
Tasi most recently started working at PCC in 2018 when he joined the Night Crew team at Green Lake Aurora. But, he also worked for PCC in the late '90s! We're glad to have him back at PCC.
Tasi takes on the janitorial work at the store, on top of working with the night crew to keep the store stocked. Tasi continues to show up to work and perform whatever tasks are asked of him. Tasi has come in on his days off continuously and has been someone we can count on regularly. Even though he doesn't come in contact with many customers, he is still working hard to make sure that they have a clean, safe and well-stocked store!
When he's not working at PCC, he's either working his second job, out for a run, playing soccer, or during the holidays, serving food to the homeless at Seattle's Union Gospel Mission. If he could eat one type of food for the rest of his life, he said it would be dal, but he also loves fruit—especially what he can get from our produce department.