Court bars herbicide in "massive win" for environment
This article was originally published in September 2020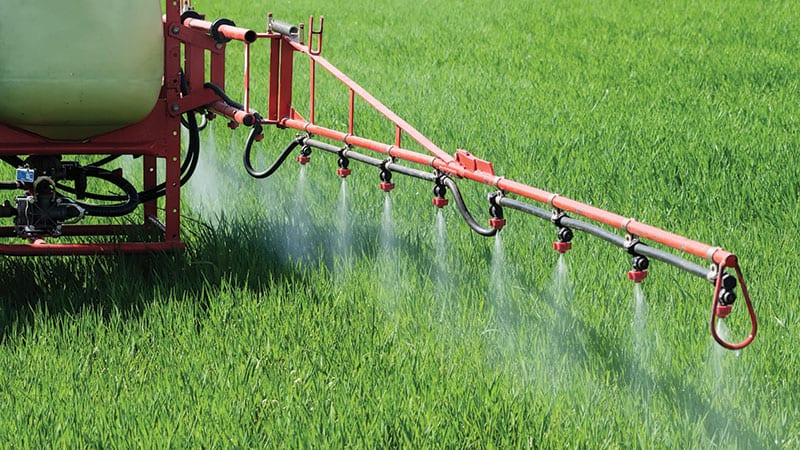 Dicamba-based herbicides designed by Monsanto should not have been granted conditional approval by the federal Environmental Protection Agency (EPA) and can no longer be sprayed on crops, a federal appeals court has ruled.
The decision earlier this year by a panel of the Ninth Circuit Court of Appeals was "a massive win for farmers and the environment," said George Kimbrell of the Center for Food Safety, lead counsel in the case, in a press release. Over 25 million pounds of the dicamba had been set to be sprayed over the summer, the release said.
The Guardian newspaper characterized the decision as "a stinging rebuke" to the EPA. The appeal had been led by the Center for Food Safety, Center for Biological Diversity, National Family Farm Coalition and Pesticide Action Network.
In its ruling, the appeals court said the EPA had made multiple errors when it granted the two-year approval, understating some risks of dicamba and failing to acknowledge others in a fundamentally flawed process. For instance, it said, the EPA had characterized dicamba damage as "potential" and "alleged," when evidence showed that dicamba had already caused "substantial and undisputed damage" to crops.
Additionally, the ruling said the dicamba applications had a social cost that had "torn apart the social fabric of many farming communities." Among other factors, the ruling cited a Kentucky grain producer who had written, "This used to be a pretty close area, with neighbors helping neighbors. This chemical has changed this for quite a few growers. The applicators of dicamba are damaging their neighbor's crops and when they are asked about it the normal answer is, 'You can't prove it,' or 'I didn't do it[.]'"
In a controversial follow-up to the June ruling, the EPA said that farmers could use dicamba that had already been purchased through July 31.
The full ruling is online here.