Spectacular recipes for "Simple Fruit"
This article was originally published in May 2020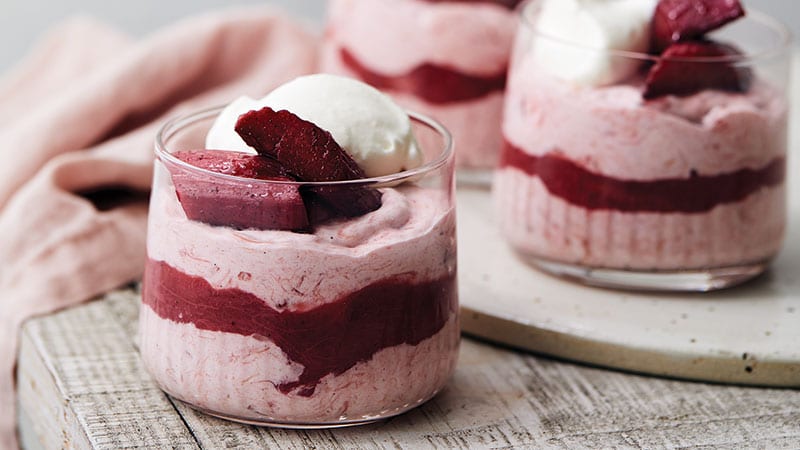 ---
Some people define seasons as spring, summer, fall and winter. Laurie Pfalzer's childhood calendar was defined more by fruit: rhubarb stalks from her family's backyard garden in Bothell and Concord grapes from their arbor, huckleberries foraged on camping trips, blueberries picked from a farm along the Sammamish River, early Transparent apples from her grandmother's tree in south Seattle.
Pfalzer, a longtime PCC cooking class instructor, has often featured "Simple Fruit" recipes to get students as excited as she is with seasonal harvests, to show how dramatically the qualities of different fruits change depending whether they're freshly picked or oven-baked, and to demonstrate how many ways there are to prepare fruit that enhance its flavor without over sweetening it. Now she's sharing stories and recipes in her cookbook of the same name ("Simple Fruit," Sasquatch Books, $19.95).
In some ways the book is a tribute to her mother, whose cinnamon-free apple pie taught her "to respect the integrity of the fruit, not overspicing it or covering up the flavor of the local fruit we had just picked," Pfalzer wrote.
When she started the project, Pfalzer said, she realized just how influential seasonal produce had been in her life, and how many lovely family memories were linked to it. "My mother had a lot of energy and we spent a lot of time picking, canning, preserving, freezing, jamming."
Pfalzer is a graduate of the Culinary Institute of America and is the former pastry chef at Salish Lodge and Spa, as well as working under noted bread baker Jeffrey Hamelman at the King Arthur Flour Bakery in Vermont.
PCC members have a particular connection to Pfalzer's work and to the recipes she developed for "Simple Fruit":
"I'm always impressed with the variety of fruit PCC has in store. It's the only store around here that carries such a variety and works hard to feature local growers," she said.
"I acknowledged many fruit growers in the book, but I also used a lot of fruit from PCC."
Enjoy some of Pfalzer's springtime recipes here >
*©2020 by Laurie Pfalzer. All rights reserved. Excerpted from "Simple Fruit" by permission of Sasquatch Books.