Our co-op community
by Lamai Cox
This article was originally published in May 2020
PCC has strong Pacific Northwest roots. We have been giving to our community for decades—supporting neighborhoods, ensuring a sustainable and accessible food system and protecting the environment. Read on to learn about some of the latest projects we've assisted and connect with us online so we can support your efforts to build a more healthy and sustainable community.
---
Soul of Seattle: For love of Seattle's community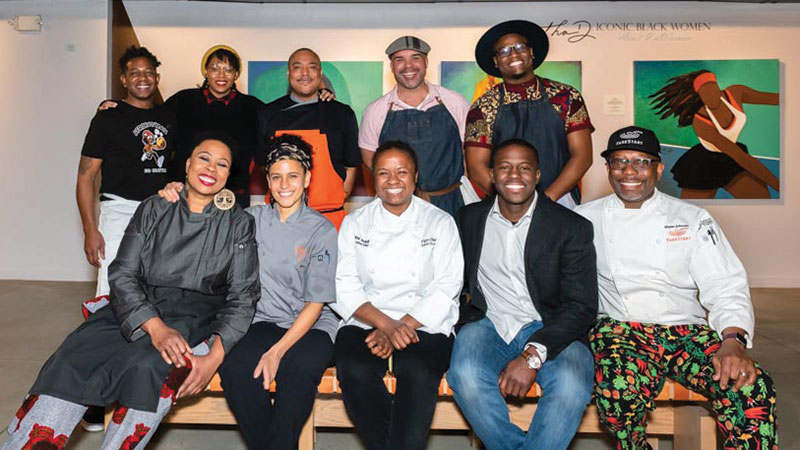 ---
Edouardo Jordan has become one of Seattle's most prominent chefs, winning two prestigious James Beard Awards for his three local restaurants, Salare, Junebaby and Lucinda. Like other food service businesses, his work touches on so many people's lives, from suppliers to staff members to customers and neighbors. His involvement in what he calls the "fabric" of the city goes far beyond that.
Earlier this year PCC welcomed the opportunity to support that work, sponsoring the inaugural "Soul of Seattle," a collaborative multipart fundraiser benefitting Rainier Scholars and the Urban League of Seattle (which is celebrating its 90th anniversary).
The headline event during Black History Month included a dinner with James Beard Award-winning author and historian Toni Tipton-Martin and 10 local chefs of color: Kristi Brown (That Brown Girl Cooks), Harold Fields (Umami Kushi), Wayne Johnson (FareStart), Sabrina Tinsley (La Spiga), Matt Lewis (Where Ya At Matt), Aliyah Davis (Black Magic Sweets), Makini Howell (Plum), Trey Lamont (Jerk Shack), Donna Moodie (Marjorie) and Dre Neeley (Gravy). Jordan invited Tipton-Martin as "a historian of the diaspora of African-American food, Southern food, the history of the food coming to America."
He added, "The diaspora is real and it should be celebrated."
PCC staff that attended the event enjoyed the lively, fun and communal atmosphere that sparked connections between neighbors, old and new.
Other events Jordan sponsored over the month included a dinner with Bryant Terry, a vegan cookbook author and Chef-in-Residence at the Museum of the African Diaspora (MoAD) in San Francisco, and a dinner with Bertony Faustin of Abbey Creek Vineyard, Oregon's first recorded Black winemaker.
I was honored to speak with Jordan about the inspiration behind Soul of Seattle and what it meant to him. Among his goals: "I just want people to open their eyes and celebrate and have conversations." Here are some highlights from our discussion:
On why he created this event on top of his other commitments, and what he hoped would come of it
"I get asked to do a million different things. Probably three or four a week. Some of them are aligned to what I want to do, (but) in the long run it just became a little heavy and daunting…It just didn't feel direct anymore. I've always been a community advocate and doing what I can, ever since I was a youth. It was just something instilled in me. When I built a platform as a chef with a megaphone, I wanted to use it as an opportunity to be more direct.
This year I really wanted to do something that was one step forward. I wanted to bring chefs of color in this city, who have been important in the fabric of this city forever, and present them together (so) we can celebrate each other. We can get to know each other. We can let the community know we're here, that we support them, that they support us."
On fundraising with "Soul of Seattle"
"I've been a part of the Urban League since I was a youth in St. Petersburg, Florida. I believe in what they do for the community and how they touch so many people and get people opportunities and chances and get people up and on their feet. For Rainier Scholars—my son is in kindergarten. It was daunting to find a school for him. I've got a little African American boy, 5 years old. I want the best for him, and sometimes the best isn't where you're being placed because of where you live. It was a hard battle to make sure I get him into a place that I believe is going to allow him to prosper, be challenged and also take him to the next level. It was a struggle. Rainier Scholars is a program to help students that may not have the opportunity or the financial ability to get into some of these schools and other programs…They're there to help challenge our youth and give people opportunities."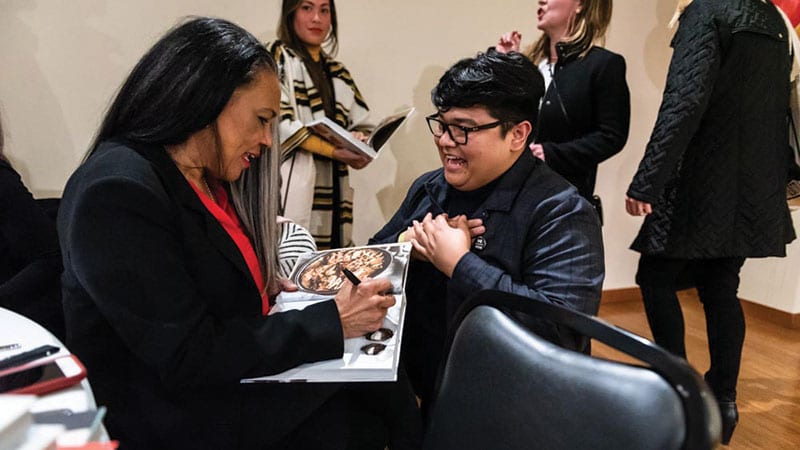 ---
On whether his thoughts have changed about community activism and any wariness of being pigeonholed as a "black chef"
"If you really knew me before Salare, before I became a chef or any of that—I have always been extremely active in my community. I was the president of my fraternal organization in college, which is a predominately all-black fraternity…vice president of the Black Students Union at the University of Florida. I was part of the Urban League when I was 14 years old. That has always been a part of who I am. As I established my professional career it's walking a line. Are you the black advocate, are you the professional, who are you? What I wanted people to recognize is, I'm a talented professional and I also have different aspects of who I am and what I want to support and what I believe in. All those have been a part of who I am. Now when I do have free time, I'm putting energy into things I believed in and always wanted to touch. Now I get the opportunity to do that again."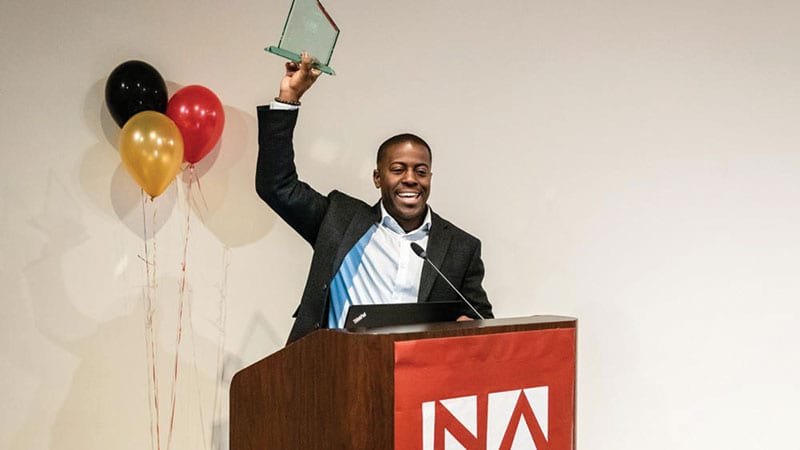 ---
On entrepreneurship in Seattle
"It's hard to run a business in Seattle, especially as a small business. It's extra hard when you're a chef or business owner of color to run a business in Seattle—for many, many, many reasons. We can dig deeper and dig a hole and explain that all day long. I just want to shed some light that these people are here, they've been here for years (e.g., Donna Moodie, Wayne Johnson). We want to make sure people are out here seeing us and knowing we're an important piece of the fabric of Seattle's culinary scene and small business scene.
What I will ask, or request, is to be supportive of those restaurants. Go out. If you're able to, try a new restaurant, or go back to your old favorites because your old favorites are missing you. It's those restaurants, those small businesses, that make Seattle unique."
Stay tuned for 2021 goals, as the group is already planning for next year. Learn more about this fundraiser and how you can get engaged at the Urban League's website: urbanleague.org/soul-of-seattle.
Lamai Cox is PCC's community relations manager.