Our co-op community: School-sized apples for a fruitful future
By Lamai Cox
This article was originally published in January 2020
PCC has strong Pacific Northwest roots. We have been giving to our community for decades—supporting neighborhoods, ensuring a sustainable and accessible food system and protecting the environment. Read on to learn about some of the latest projects we've assisted and connect with us online so we can support your efforts to build a more healthy and sustainable community.
There's nothing like biting into a locally grown, organic Fuji apple—a crisp, juicy crop that's one of the prides of our region. But there's a special Fuji apple in our stores that does more than provide that craveable crunch. Our "Farm-to-School" bagged Fuji apples are both delicious and support the community—100% of proceeds from their sales support food systems education. This year, in partnership with Organically Grown Company, we are delighted to contribute $48,000 from the sales of these apples to three impactful community organizations: Oxbow Farm & Conservation Center, Washington Green Schools and Green Plate Special. We appreciate shoppers like you, the reason programs like these can come to "fruition."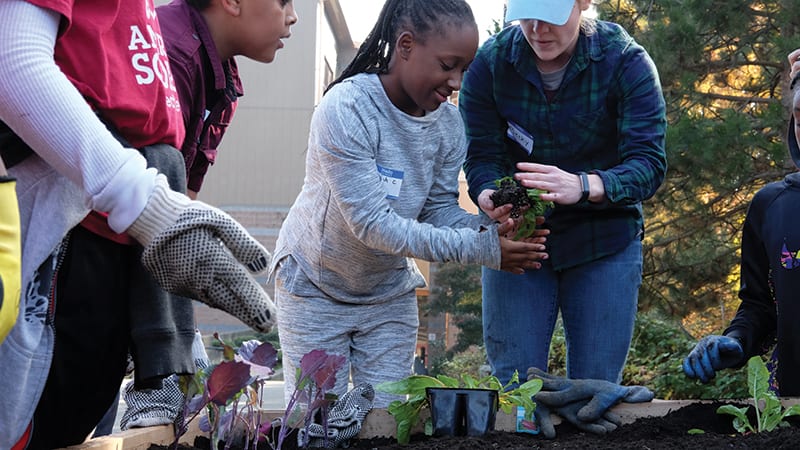 Washington Green Schools (WGS)
PCC's contribution helped fund the Washington Green Schools' School Grounds and Gardens program, creating and improving gardens on many school campuses in the Seattle area. The year's initiatives included a new school garden at Stillwater Elementary in Carnation that serves as an outdoor classroom and provides fresh organic produce to the cafeteria, plus a new garden at Rising Star Elementary (formerly Van Asselt), where volunteer efforts also included helping restore a wetlands trail and making the garden wheelchair accessible. WSG says the new gardens "will offer nutrition and learning opportunities to students and families for years to come." The organization's many initiatives also include training 75 teachers on how to introduce or improve sustainability in schools, and providing guidance and ongoing support at Anderson Island Elementary, Chloe Clark Elementary, and Columbia Crest A-STEM Academy in addition to Rising Star and Stillwater. WGS believes that school gardens create a powerful learning experience for students—especially those who do not have access to gardens at home.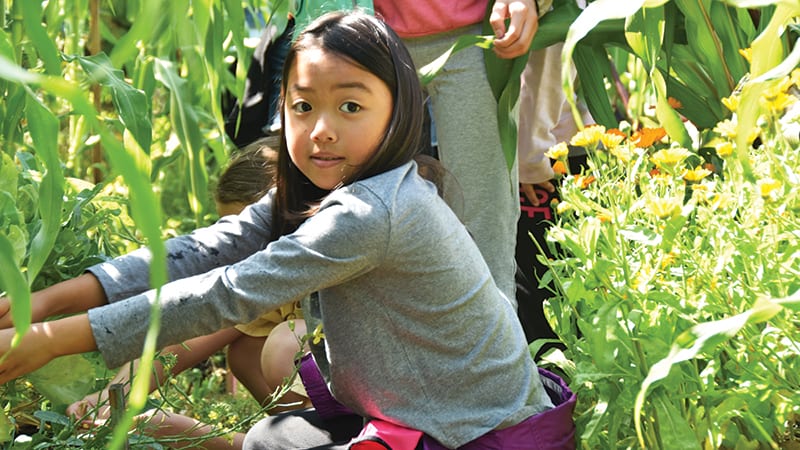 Green Plate Special (GPS)
Turn the corner off Rainier Avenue in Southeast Seattle and find yourself immersed in what feels like a secret, deliciously composed garden. This not-so-secret spot is the setting of Green Plate Special's programming, where the organization "inspires and empowers youth through growing, cooking and sharing food." Instructors engage middle school students with curriculum-based, after-school and in-school programs that progress from basic food knowledge to advanced gardening and cooking skills.
As noted in our October 2019 Sound Consumer, grants and steady fundraising allow Green Plate Special to support pay-as-you-can camps with a majority of students coming from low-income households, including regular participants from Mary's Place shelters for families experiencing homelessness. They try to help with transportation for families without reliable service.
PCC is inspired by GPS and its mission to use our shared experiences with food to connect people of all backgrounds.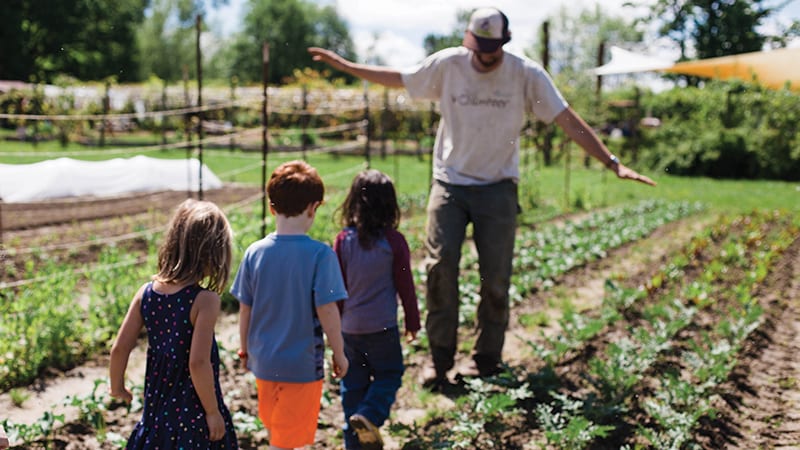 Oxbow Farm & Conservation Center
Headquartered in Carnation, this organization's mission is to inspire people to eat healthy, sustainably grown food and to steward our natural resources for future generations. PCC's support helped Oxbow "offer outdoor education for children, research and grow important species in our Native Plant Nursery, monitor and study our land so that we may learn how to benefit from it while preserving it, and farm using sustainable growing practices to produce healthy, organic produce," according to the nonprofit. One of the biggest effects was dramatically increasing the impact of the farm's "OxEd" educational program, reaching nearly 9,000 students in 2018.
The programs "are designed to help teachers meet Next Generation Science Standards (NGSS) and take advantage of an acute window of opportunity for children to develop respect and compassion for the natural world."
Lamai Cox is PCC's community relations program manager.