PCC cooking classes and holiday offerings
This article was originally published in November 2019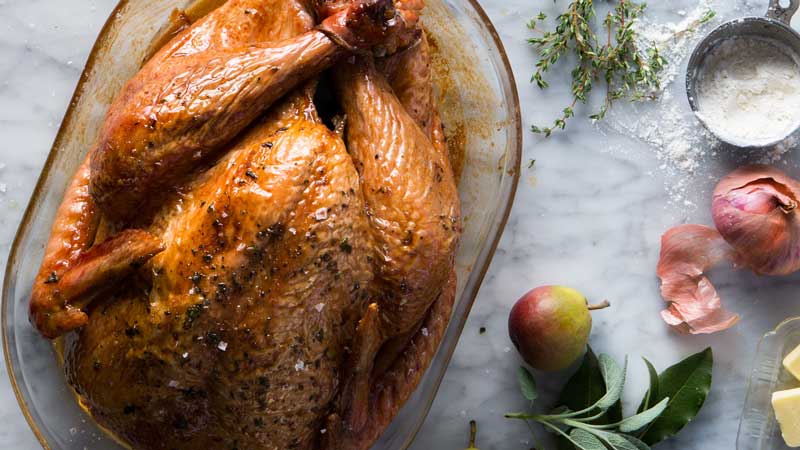 PCC's holiday offerings include certified organic turkeys, grass-fed lamb, and beef that's non-GMO-project verified. For information on reserving holiday meats at PCC, visit pccmarkets.com/reserve-meats.
PCC stores will be open regular hours Nov. 27 and will be closed on Nov. 28 (Thanksgiving Day). PCC will close at 7 p.m. on Dec. 24 and will be closed Dec. 25 (Christmas Day).
Look for the PCC cooking class insert in this issue of Sound Consumer (or online at pccmarkets.com/classes) for a variety of seasonal cooking classes, from holiday breads and dairy-free desserts to holiday tamales, from MJ Conboy's plant-based holiday menu to Paola Albanesi's Christmas lasagna.