Living up to the Living Building Challenge
This article was originally published in November 2019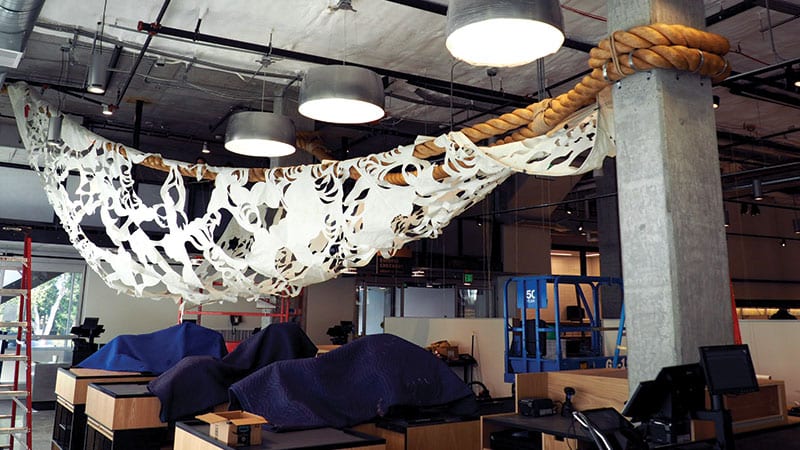 ---
The octopus is probably the most striking element people see entering the new Ballard PCC, which is scheduled to open Nov. 13. Suspended in the three-story entranceway, the 16-foot-tall sculpture with articulated arms is set against a fanciful mural painted with underwater scenes. The goal, says artist Kyler Martz, is to "embody the rich, local craftsmanship of the region" and pay homage to the maritime history of Ballard and Puget Sound.
The installation is just one component of the International Living Future Institute's (ILFI) Living Building Challenge (LBC) Petal Certification, the world's most rigorous green building standard. PCC expects to be the first grocery store in the world to achieve this certification, pursuing it first for our West Seattle store and now for Ballard.
Art may be the easiest component to observe in PCC's three LBC "petals," or performance areas, which are Place, Beauty and Materials. The components behind the scenes, though, also involved major commitments.
The Materials petal, for instance, requires building materials that are "non-toxic, ecologically restorative, transparent and socially equitable," prioritizing local sourcing. This goal meshed well with PCC's long commitment to eliminating toxins from our supply chain. Still, it took countless hours and literally years of review to make sure building materials were vetted for items on the LBC's "red list" of toxic chemicals, and to source materials that were functional and beautiful as well as nontoxic and sustainable (see related article). The behind-the-scenes work was detailed down to the wiring in the walls, where PCC found acceptable alternates to the vinyl-covered wires that would typically have been used in such buildings. When alternates weren't available, PCC sometimes designed and built them, as with the fire extinguisher cases, made from powder-coated metal. In other cases, as with our checkstand belts and the paints on our ceiling lights, PCC worked with manufacturers to provide a new option, hopefully expanding the supply chain of sustainable materials for other businesses, too.
Energy efficiency and resource conservation were top priorities. The Ballard store was designed to maximize the use of natural light, for instance. (Additional light comes from long-lived, energy-saving LED fixtures.) Our steam cookers use 90% less water than traditional models, and our faucets use 60% less water than standard ones while achieving the same water pressure. Refrigerants are key; our system uses CO2, a natural refrigerant with a global warming potential thousands of times lower than commonly used synthetics. Additionally, doors installed on our refrigeration cases reduce energy use by up to 60%.
Even the locations of the stores are significant; they're positioned to encourage walkability and access to public transit, as well as providing bike storage and electric vehicle chargers.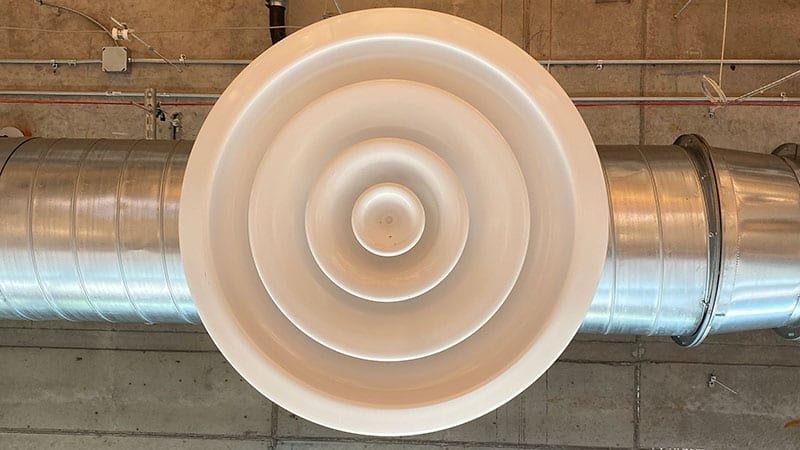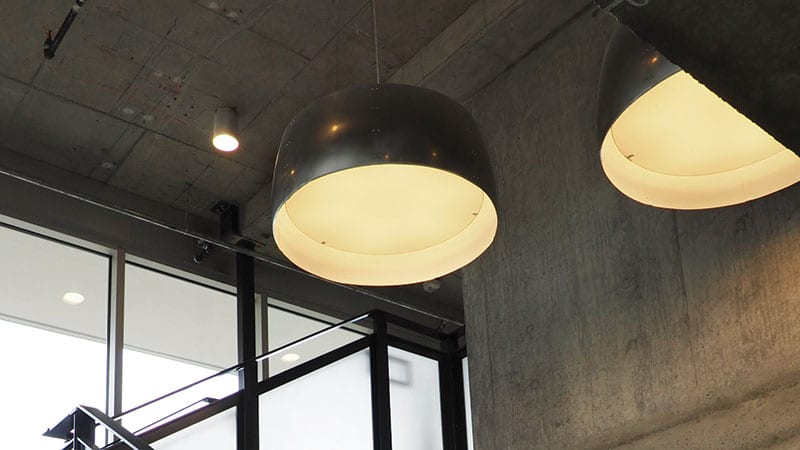 ---
The ILFI includes the Beauty Petal because beauty is a "precursor to caring enough to preserve, conserve, and serve the greater good." Each of our new stores will feature a visual art installation designed not only to delight the visitor, but also to celebrate the culture, sprit, and place. In alignment with sustainable principles, the art must be made with acceptable materials. Among its many components, Martz's octopus incorporates hardware salvaged from decommissioned boats and marine hardware supply, as well as plywood coated with resins that are acceptable under LBC standards, recycled nylon, and paints that contain low amounts of volatile organic compounds. Martz, an illustrator and tattoo artist, is a local figure himself, his distinctive style inspired by his love of history, antiques and nautical themes.
At the recently opened West Seattle PCC, which shares the rigorous LBC commitments, one element of the Beauty Petal is the "Cloud Wave" hand-rigged installation above the checkstands, an ethereal aerial sculpture by Celeste Cooning incorporating reclaimed sailcloth and a massive coil of 1940s-era rope that was originally meant for service in World War II. Cooning's work was once described by The Seattle Times as "tapestry-meets-paper snowflake"; she says the West Seattle installation uses pattern, rhythm and light in a way that "harkens to water as the essential life force, tending to our garden of earthly delights."
We'll continue our commitment to green building practices and welcoming spaces with our Bellevue store, scheduled to open next year.
For more information on PCC's Petal Certification, visit the Living Building Challenge page.