PCC Ballard opens in time for the holidays
This article was originally published in November 2019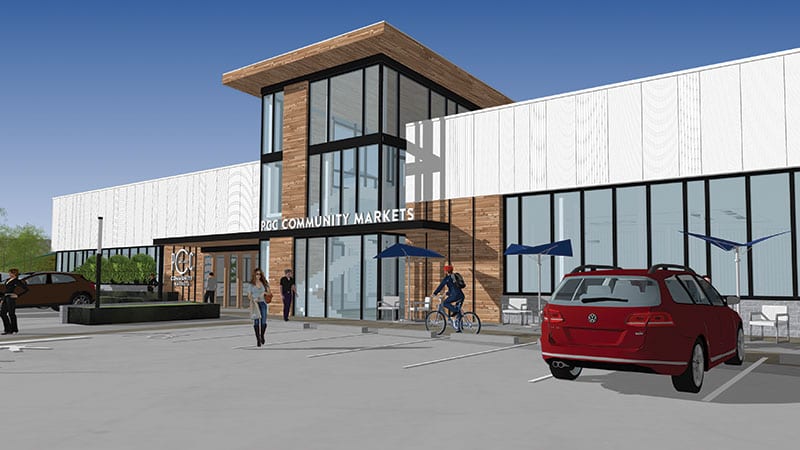 PCC's 13th store is set to open in Ballard on Nov. 13. Join us for an opening celebration at 9 a.m. at our new home at 1451 NW 46th St., including free bags of PCC's private label coffee for the first 113 customers. Our partner, Tony's Coffee, will be there with free cups of coffee.
The 24,000-square-foot store is adjacent to the Burke-Gilman trail, Seattle's largest commuter trail. It will feature a rooftop deck as well as a seafood-focused restaurant area serving wine and beer, the first time PCC has offered such options. The store includes full-service meat and seafood departments, a taqueria, self-serve pizza, grain bowls, and a PCC private label yogurt bar. It also carries local spirits.
The store director is James Parker, who will be a familiar face to many members. He joined the now-closed Seward Park PCC right out of college and immediately put his business degree to good use, advancing into a variety of management roles before becoming an assistant store director at the Issaquah PCC, store director at Green Lake Aurora and, most recently, store director at the Edmonds PCC.
The Ballard PCC will bring more than 100 union jobs to the neighborhood. We're looking forward to becoming part of this community that's already brimming with local food culture.