Study finds "prevalent" pesticide residues in conventional milk
This article was originally published in October 2019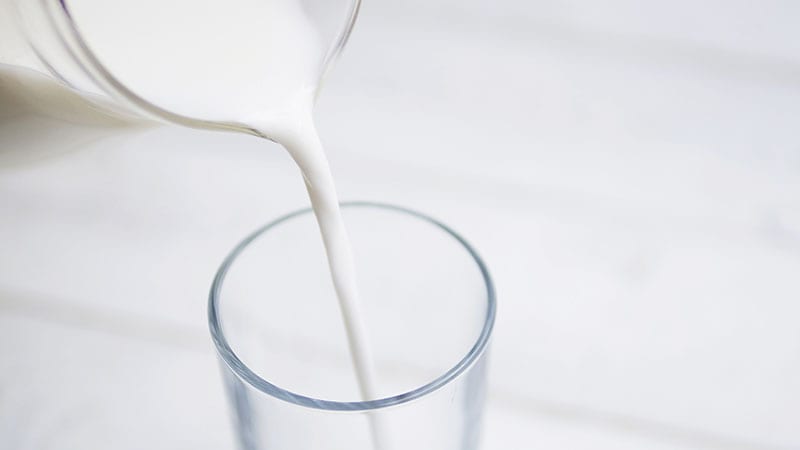 Residues of certain pesticides and antibiotics were detected in several samples of conventional milk—but not in their organic counterparts— in a recent study by researchers at Emory University.
The small study measured half-gallon containers of organic and conventional milk purchased at retail stores by volunteers in nine regions across the U.S. (The Northwest samples were collected in The Dalles, OR.) Samples were shipped on ice to the university in Georgia.
Laboratory analyses of the 69 samples found antibiotics and current-use pesticides were "prevalent" in the conventional milk, with multiple samples exceeding federal limits, but were undetectable in the organic versions, according to the peer-reviewed journal Public Health Nutrition. Three "legacy" pesticides, which are now prohibited but remain persistent in the environment, were found in both the conventional and organic samples. Levels of bovine growth hormone were also up to 20 times higher in the conventional milk, suggesting "the presence of synthetic growth hormone."
The study authors concluded that "While further research is needed to understand the lifetime risk, if any, to milk consumers resulting from their exposure to these chemicals, the present study's findings suggest that choosing to consume milk produced organically would minimize exposure and any possible associated risks."
The research was funded by The Organic Center, a nonprofit organization that was not involved in the analysis. The results show that "not all milk is created equal," the center's Director of Science Programs, Jessica Shade, said in a press release. She highlighted that residues of sulfamethazine (an antibiotic banned for use in dairy cows due to concern about sulfa drugs on human health) were found in 37% of conventional samples. Also, 59% of conventional samples tested positive for chlorpyrifos, a controversial pesticide linked to childhood brain damage, and one sample of conventional milk had residues of the antibiotic amoxicillin that exceeded U.S. Food and Drug Administration limits.
U.S. Department of Agriculture (USDA) standards prohibit use of synthetic pesticides on land for three years before it can be certified as organic, the report noted, but the "legacy" pesticides have a long enough half-life that they might still persist in the soil where organic cow feed is grown. Levels of two of the three legacy pesticides were significantly higher in conventional compared with organic milk.
In a joint statement, the National Dairy Council, the International Dairy Foods Association and the National Milk Producers Federation said the sample size was too small to be statistically valid and called the data "highly questionable and not a true reflection of the U.S. milk supply," among other objections. Shade, from The Organic Center, said that the methodology was solid and that "The statistical significance was so clear and decisive that it gives us confidence that what we found in the study would also be the results of a larger sampling."
Jamie Jonker, a vice president for the milk producers federation, told USA Today that the presence of antibiotics in the conventional milk was not necessarily a sign of illegal antibiotic use. "They're illegal only for use in cows producing milk, meaning calves can be administered doses of sulfonamide drugs to treat bacterial diseases, as long as they're under 20 months old," and any positive test results could be the results of leftovers from that time or from intentional misuse, he told the paper.
Overall milk consumption has dropped sharply in the U.S. since the 1970s, according to USDA data, though demand for more costly organic milk has risen. A 2013 report from USDA's Economic Research Service suggested that milk consumption is dropping because of competition from other beverages, including plant-based substitutes such as soy milk or almond milk. The Emory researchers wondered whether "consumer concern about exposure to production-related contaminants" contributed to the sales patterns and sought to determine if the contaminant levels were actually any different. They focused on samples of 2% milk, the type most commonly consumed by U.S. children, but also included one sample each of organic and conventional whole milk, since some pesticides are fat-soluble.