Our co-op community
This article was originally published in July 2019
PCC has strong Pacific Northwest roots. We have been giving to our community for decades — supporting neighborhoods, ensuring a sustainable food system, and protecting the environment. Connect with us so we can support your effort to build a more healthy and sustainable community. For more information, please visit Healthy Communities.
Summer Food Drive
Did you know that about 12% of King County households don't have consistent access to enough food to lead an active, healthy life? You can help your neighbors experiencing hunger by contributing to PCC's summer food drive. During July, donate to our bulk food buying program at our registers or online here.
Funds raised during this drive will be used to purchase bulk food at cost from our suppliers, then distributed directly to our 14 food bank partners. Food banks tailor their orders to support the unique communities they serve. Our partner food banks also welcome volunteers to help package our purchased bulk food into family-sized portions. Visit us online to find a work party at a convenient time and place. See our July Sound Consumer story "Nourishing children through the summer slide" for more information on helping hungry children through the summer.
Thank you for helping us nourish our neighbors!
Ballard SeafoodFest
Friday, July 12
5 to 11 p.m.
Saturday, July 13
11 a.m. to 11 p.m.
Sunday, July 14
11 a.m. to 9 p.m.
Market Street and Ballard Avenue, Seattle
PCC is sponsoring this "yearly celebration of all things Ballard + Seafood," which has been a neighborhood tradition since 1974. Join in the three-day festival of music, arts and crafts, family entertainment, a beer garden and of course—seafood!
Learn more at seafoodfest.org.
---
PCC Store Sponsored Events:
Summer Fest
Friday, July 12
10 a.m. to 8 p.m.*
Saturday, July 13
10 a.m. to 8 p.m.*
Sunday, July 14
10 a.m. to 5 p.m.
*California Stage and beer garden open later.
West Seattle Junction
California Avenue Southwest and Southwest Alaska Street, Seattle
The West Seattle Junction Association presents the 37th annual West Seattle Summer Fest. This free festival offers fun activities for the whole family, including an art walk and sidewalk sale. On Sunday it will also incorporate the bountiful West Seattle Farmers Market.
Learn more by visiting wsjunction.org/summerfest.
Cinema Under the Stars
Saturday, July 20
8 p.m.
Columbia Park
4721 Rainier Ave. S, Seattle
Enjoy an outdoor movie night with the whole family at the eighth annual Cinema Under the Stars. Organized by SEED Arts, this event is free, open to the public, and a perfect way to close out a summer evening. Moviegoers are encouraged to bring blankets and low-backed lawn chairs. The showing of "Spider-man—Into the Spider-Verse" begins at sunset. Learn more at seedseattle.org.
Farm Fest Tilth Urban Farm and Wetlands
Saturday, July 20
10 a.m. to 4 p.m.
5513 S. Cloverdale St., Seattle
Farm Fest is a free celebration of urban agriculture and community in Seattle's Rainier Beach neighborhood. It will feature farm activities for kids, cooking and gardening demonstrations, self-guided tours on the farm and more.
Learn more about the Rainier Beach Urban Farm and Wetlands here.
Parkadilly
Sunday, July 21
11 a.m. to 5 p.m.
Lake Sammamish State Park
2000 NW Sammamish Road, Issaquah
Parkadilly is a free Seafair community event organized by Friends of Lake Sammamish State Park. Outdoor activities include a climbing wall, trampolines, kayaking, a children's wilderness survival workshop and arts and crafts. PCC Issaquah will be there with a fun food activity!
You can learn more by visiting lakesammamishfriends.org.
Columbia City Farmers Market Zucchini Race
Wednesday, July 24
4 to 6 p.m.
Along South Edmunds Street
between 35th Avenue South and Rainier Avenue South, Seattle
How many uses have you already found for summer zucchinis? The Zucchini 500 Race provides an unusual addition, encouraging kids of all ages to make a fun and decorative car out of a zucchini. Farmers donate the vegetables for this annual tradition at the Columbia City Farmers Market. Come join the fun, race your creation against other vegetable roadsters, and maybe find some creative ways to eat more zucchini before the season ends.
Learn more here.
---
July customer service star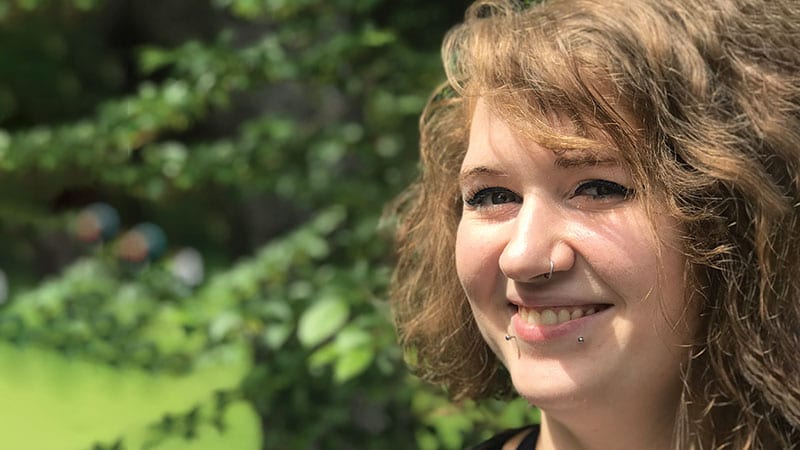 Christina Starkey
Health & Body Care/Cashier backup, Columbia City PCC
Through Christina's ever-present patience and attentive listening, she shows customers who visit the Health & Body Care department how very important they are. Customers seek her out because she so often exceeds their expectations, delivering excellent service with a sweet demeanor and sharing her knowledge to help customers choose products that best fit their needs. Her empathy with our community embodies kind and caring service.
August customer service star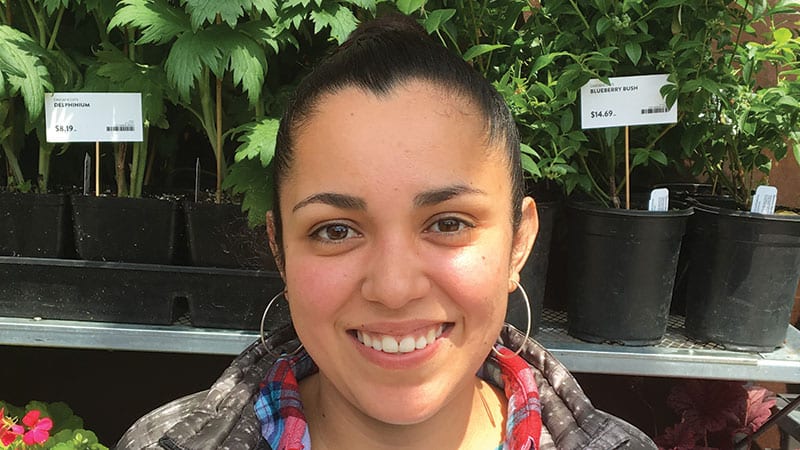 Ana Cuevas
Meat cutter, Bothell PCC
Ana is a people person, and you can usually find her bundled up in many layers with a big smile on her face. We greatly appreciate the example she sets for her team and the customer base that she has connected with. Ana is passionate about food and contributes to our own mini food culture here in Bothell. She is always quick to share her recipes and even some of her lunch. Thank you, Ana!