Nourishing children through the summer slide
By Jill Lightner, guest contributor
This article was originally published in July 2019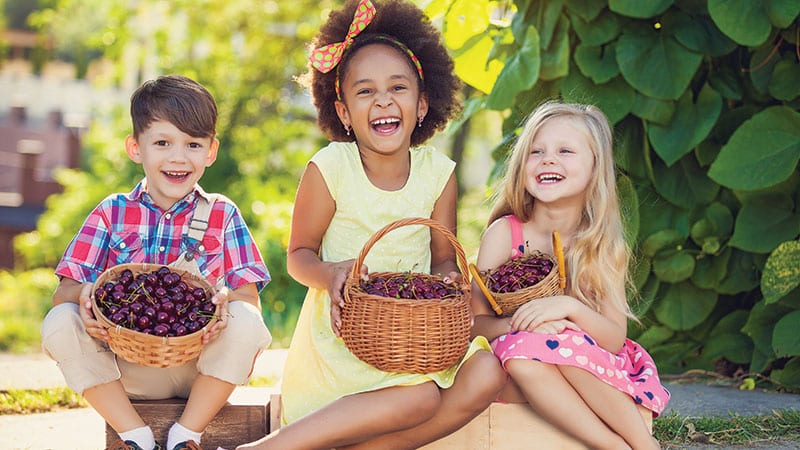 The season is here for the "summer slide," a phrase that unfortunately has nothing to do with playground equipment. It refers to the likelihood that when school is not in session over the summer months, hungry children will fall behind, both compared to their nutritionally sound peers and compared to where they left off in school the previous year. Food insecurity is strongly linked with issues relating to academic performance and social skills, as well as physical development.
The issue affects large numbers of local children, but there are also many ways to make a difference for them.
According to the state Superintendent of Public Instruction, nearly 300,000 students in King County schools and 111,000 in Snohomish County are eligible for free/reduced meals during the school year, a U.S. Department of Agriculture (USDA) program funded by the Farm Bill. This program helps ensure that kids have weekday breakfast and lunch, but it leaves obvious gaps throughout the year. At about 10 weeks, summer vacation is by far the longest gap.
There are two overarching USDA programs working to meet children's needs during the lengthy break: Seamless Summer, operating through a small number of public schools, and Summer Food Service, which partners with community centers, camps, libraries and parks. Between the two, almost a million meals were provided to Washington state kids last summer. That isn't as impressive as it sounds. Washington ranked 33rd out of 50 states in feeding eligible kids during last year's break, while neighbors Idaho (10th) and Oregon (18th) notably outperformed us, according to the Food Access and Research Center, a national nonprofit organization. Through increased outreach and program expansion, our state can do better.
PCC Community Markets is committed to making a difference. We are almost halfway to our five-year goal of providing 1 million meals to neighbors in need by 2022, through partnerships with food banks and Food Lifeline. Previously, we have provided PCC Community Grants for summer meals to Graham Hill Elementary School and to the Hunger Intervention Program, a nonprofit organization whose work includes a summer meal program.
Many of our 14 PCC food bank partners also contribute to summer meal solutions.
The Des Moines Area Food Bank was a 2018 sponsor for 22 separate summer meals sites, including three King County Library locations and eight regional parks; the final list of locations and hours for 2019's meals was still in development at press time. They expect to serve close to 50,000 snacks and meals in just two months and are actively seeking volunteers to assist in packing and serving—if you have availability and interest, reach out at myfoodbank.org/volunteer.html.
The Issaquah Clothing and Food Bank approaches the issue with a different solution. After serving between 200 and 500 children each week of the 2018 summer season with prepacked bags of shelf-stable, kid-friendly foods like granola bars and peanut butter, they're now offering a wider range of fresh dairy, fruits and vegetables, and allowing families to self-select more items so their dietary needs and preferences are met. While their volunteer needs are typically met through community groups, they have an online shopping list available at issaquahfoodbank.org so supporters can help supply high-demand foods.
Many food banks coordinate with a network of educators and parent volunteers to supply children with weekend meals during the school year; without them, children may go from Friday's school lunch to Monday morning's school breakfast without a meal. The foods offered through these programs are tailored to the needs of each family, whether they are homeless or in temporary housing, or have specific dietary concerns, like requiring kosher or halal products. The Rainier Valley Food Bank works with eight south Seattle public schools for their backpack program. Over the summer, it shrinks but continues providing weekend food bags to south-end summer school programs like WA-BLOC (Building Leaders of Change) at Rainier Beach High School.
To find a program near you offering kids' meals over the summer, visit resources.parenthelp123.org, or text FOOD (or COMIDA for Spanish language services) to 877-877, and follow the prompts to receive locations and service times for up to three summer meals sites in your area.
Jill Lightner has been writing about eating, drinking and farming for almost 20 years. Her latest book is "Scraps, Peels, and Stems: Recipes and Tips for Rethinking Food Waste at Home."