Our co-op community
Sound Consumer June 2019
PCC has strong Pacific Northwest roots. We have been giving to our community for decades — supporting neighborhoods, ensuring a sustainable food system, and protecting the environment. Connect with us so we can support your effort to build a more healthy and sustainable community. For more information, please visit Healthy Communities.
Puget Soundkeeper
PCC Fremont is sponsoring Puget Soundkeeper's series of summer marine cleanups. Puget Soundkeeper organizes crews on land and water to clean Seattle's urban beaches and waterways. The events will focus on picking up plastic and other types of waste that harm marine ecosystems.
Everyone is welcome to attend; trash bags, grabbers and gloves will be provided. For more information, please visit pugetsoundkeeper.org/events.
---
Spring Grant Recipients
Four times a year, PCC provides grants of up to $4,000 to two organizations that support environmental stewardship and social action. We are delighted to support two effective organizations this quarter — one working on fish conservation and another supporting kids in our community.
Environmental Stewardship Grant for Wild Fish Conservancy
---
Wild Fish Conservancy (WFC) is dedicated to the recovery and conservation of the region's wild fish ecosystems. Its work is centered on advocacy and education promoting habitat restoration, harvest management, and responsible hatchery production.
One of WFC's current projects focuses on developing improved commercial fishing methods that reduce bycatch mortality. One such method is the use of fish traps, a traditional fishing method used by indigenous people in our region for millennia. Ultimately, WFC hopes to move commercial fishing operations away from using gillnets, a particularly harmful fishing method.
PCC's Environmental Stewardship grant will support WFC's efforts to promote adoption and use of fish traps.
To learn more about WFC's work, visit wildfishconservancy.org.
Social Action Grant for Bike Works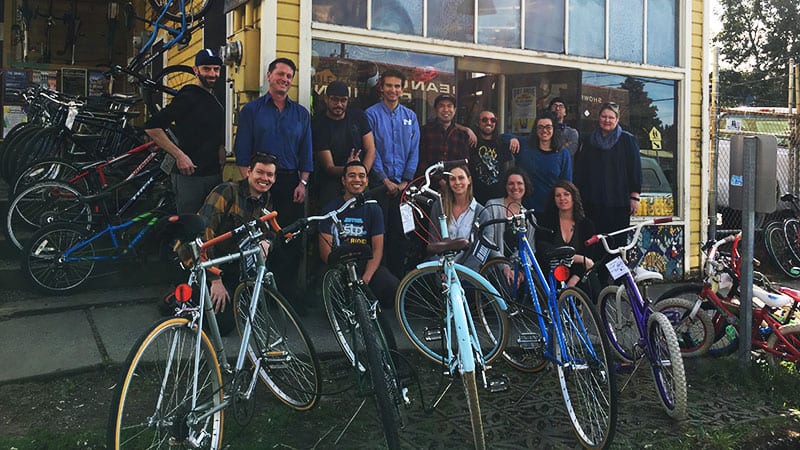 Bike Works is an organization dedicated to promoting bicycles as an alternative form of transportation that is good for public health and the environment. It offers a range of programs and services focused on promoting youth empowerment, inclusion, learning and equitable access. Bike Works accepts used bikes to repair and either sell in their shop or donate to low-income families.
The Two Wheels — Endless Possibilities initiative gives southeast Seattle youth a hands-on opportunity to learn about bike mechanics. Youth participants repair a donated bicycle that is theirs to keep. The objective of this program is to foster confidence, encourage a healthy and active lifestyle and teach young adults a useful skill.
PCC grant funding will support programs under the Two Wheels — Endless Possibilities initiative. Costs include equipment, financial scholarships and staffing. Bike Works' year-round youth programs are free or sliding pay scale to make the programs available to all regardless of income.
To learn more about Bike Works, visit bikeworks.org.
---
Party in the Park at Bridle Trails State Park
Saturday, June 22
8:30 a.m. to 12:30 p.m.
Bridle Trails State Park
5300 116th Ave NW, Kirkland
The Bridle Trails Park Foundation has a variety of events to get the whole family active and outside this summer. The Party in the Park is the foundation's signature fundraiser. PCC Kirkland will be sponsoring the pancake breakfast for this fundraiser, along with other summer events. Fuel up with fruit-topped pancakes to get your summer day going.
Click here for the lineup of events through the rest of the year.
45th Annual Pride Parade
Sunday, June 30
11 a.m.
Northbound on Fourth Avenue
Downtown Seattle
PCC is sponsoring and participating in Seattle's annual Pride Parade. Seattle has one of the biggest parades in the nation. This year is particularly meaningful as it commemorates the 50th anniversary of the Stonewall Uprising in New York, which is widely considered to mark the beginning of the gay civil rights movement. We hope to see you there! For more information, visit seattlepride.org.
---
June customer service star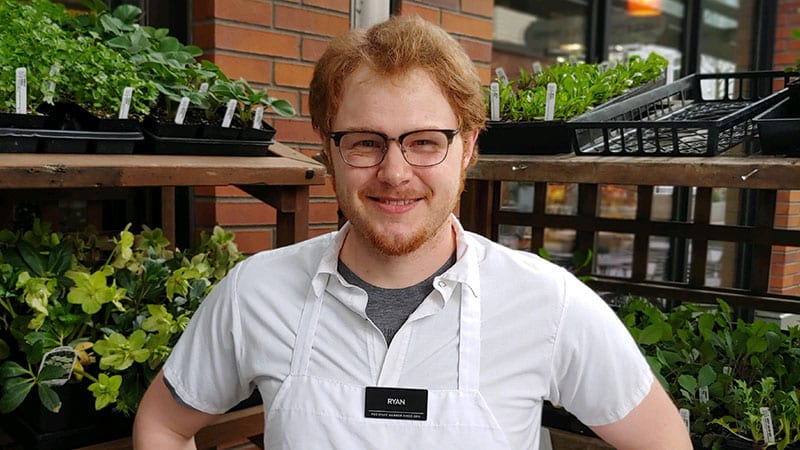 Ryan Hendricks
Green Lake Village deli
Ryan is an active communicator who looks for opportunities to help his coworkers succeed in their roles. His positive attitude is a great motivator for our P.M. kitchen crew. Ryan is consistently willing to work anywhere he's needed to help maintain our high department standards. Ryan is a kind and thoughtful individual who will go out of his way to help customers and coworkers alike. The courtesy he shows others is a model for everyone around him.