Sustainability report
by Brent Kawamura
This article was originally published in March 2019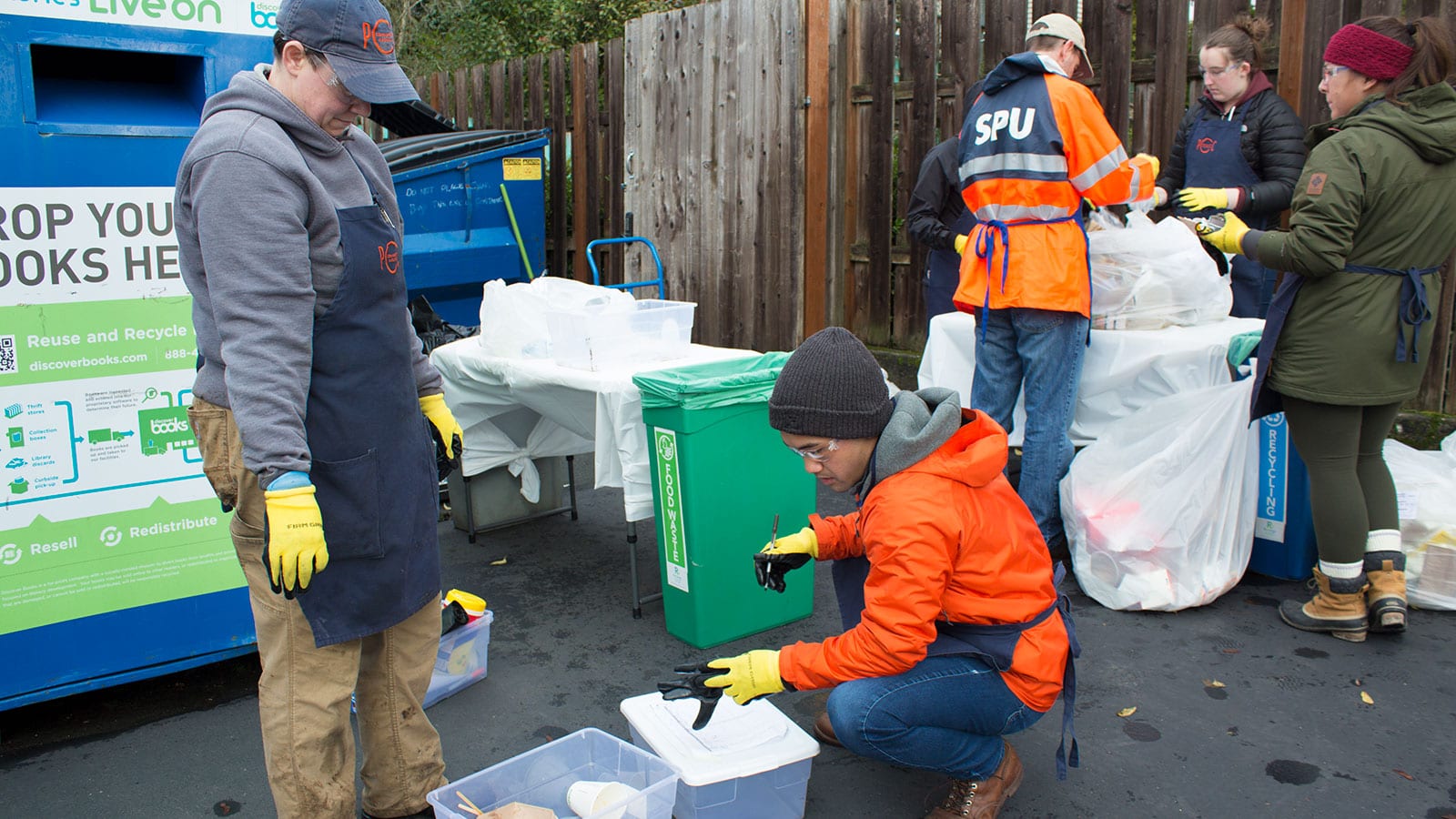 Food waste and scraps that end up in landfills decompose and release methane, a greenhouse gas that is about 25 times more potent than carbon dioxide. As a triple bottom line organization, PCC is reducing its environmental impact through aggressive goals and initiatives. One of them is diverting food waste out of the landfill.
Our stores currently divert more than 74 percent of their generated waste out of landfills and into compost, mixed recycling, on-site biodigestion and food donation. We recently pledged to achieve zero waste by further increasing our landfill diversion rate to an ambitious 90 percent by 2022.
PCC recently conducted zero waste audits at two of our locations in collaboration with Seattle Public Utilities, Waste Management, and Recology. More than 120 bags totaling 1,600 pounds of generated waste were collected. The team thoroughly examined the contents of each bag to understand the composition of our waste stream and to identify items that were commonly mis-sorted.
By identifying specific items in our garbage, we can develop effective strategies to divert these items into our other waste streams, or replace them with recyclable or compostable alternatives. Proper waste sorting is just as important as increasing our diversion rate.
By understanding commonly mis-sorted items found in each stream during our zero waste audits, we can implement targeted updates on our graphic waste bin labels to help our customers and staff sort their waste properly. One tip for home is to remove produce stickers, rubber bands, and twist ties before composting produce.
These zero waste audits, in addition to our continued work in sustainable packaging and food donation, are just a few of the projects PCC is taking on to achieve our zero waste goal. Click here to learn more and read the rest of our sustainability goals.
Brent Kawamura is the senior sustainability specialist at PCC Community Markets, where he engages collaboratively across the co-op on a multitude of projects aimed at supporting PCC's triple bottom line performance and achieving its five-year sustainability goals, such as in zero waste, sustainable packaging, resource conservation and renewable energy.