Our co-op community
by Brent Kawamura
This article was originally published in March 2019
PCC supports our community through partnerships, sponsorships, events and donations. For more information, please visit Healthy Communities.
Moisture Festival
March 14 through April 17, 6:30 to 9 p.m.
Hale's Palladium
4301 Leary Way NW, Seattle
What's more fun than a variety show in Fremont? The Moisture Festival's mission is to enrich the community with an annual festival that showcases the art of live comedy and varieté performances. The founders of this festival, all performers themselves, have created a unique event that entertains and educates audiences, while remaining committed to their goal of offering affordable performances. PCC Fremont is sponsoring the production of this series. Support the nonprofit by enjoying the show of skilled performance and bizarre talents. Tickets can be purchased online here.
PCC Farmland Trust
We're proud PCC has committed to giving a $1 million gift to PCC Farmland Trust's Our Farms, Our Future campaign to protect Puget Sound farmland. Since 1999, the trust has conserved 23 farms across our state and more than 2,500 acres of farmland. During the month of April, donate at the register to preserve farmland for future generations. Click here to learn more.
---
Winter grant Recipients
Four times a year, PCC provides grants of up to $4k to two organizations that support environmental stewardship and social action. The recipients this quarter are working for honeybee habitat restoration and kids' cooking programs.
Environmental Stewardship Grant for honey bee habitat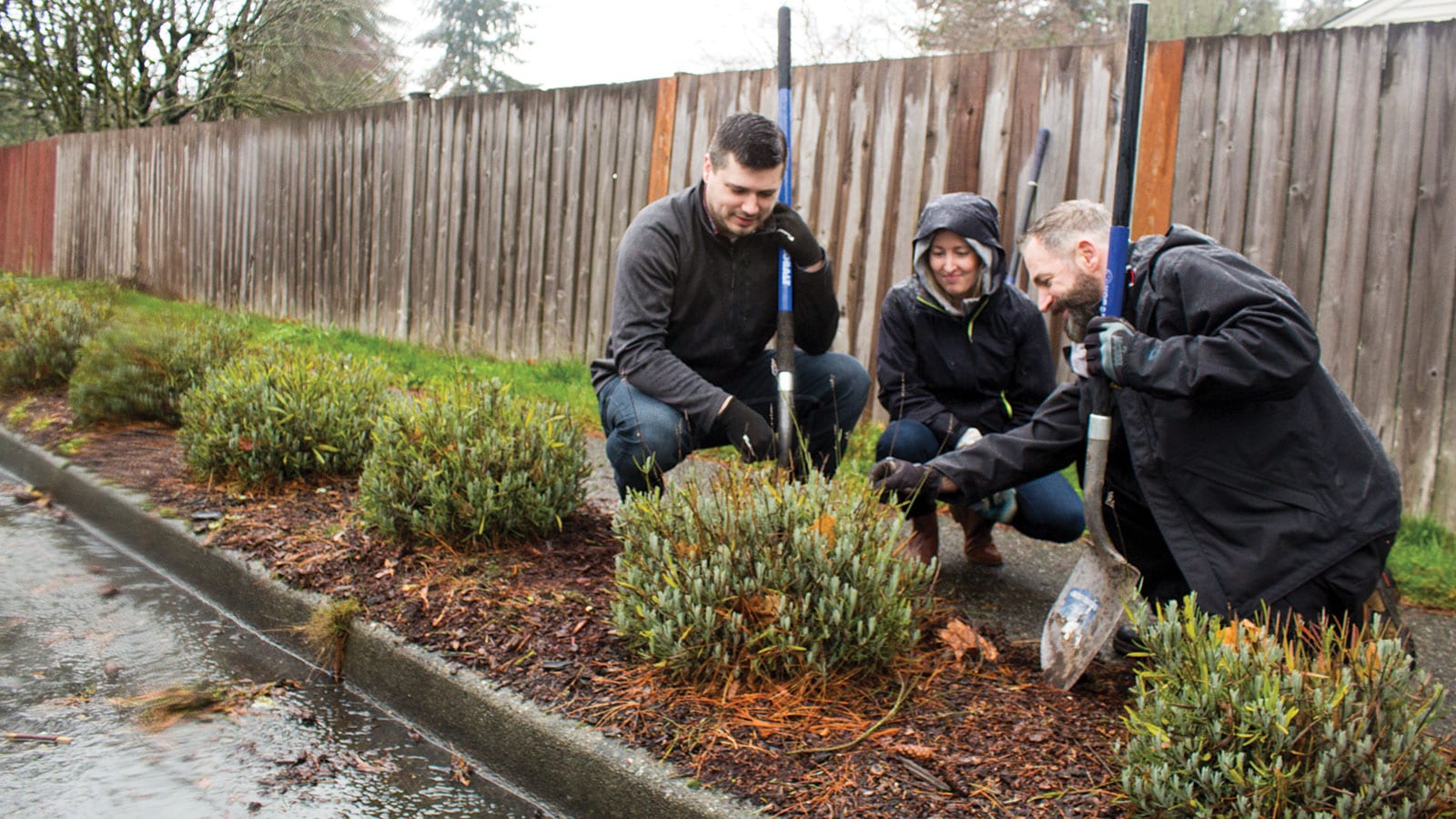 NW Honey Bee Habitat Restoration is an organization dedicated to increasing, protecting and preserving honeybees and pollinator populations. It educates the public about pollinators, assists with relocating honeybee colonies, and plants pesticide-free native plant species in urban areas to create pollinator-friendly habitat.
The organization is working on a multi-year project in the city of Lynnwood near Edmonds Community College. The project goal is to plant native pollinator forage along miles of "buffer zone" — the area between a sidewalk and the street.
PCC's grant will help purchase planting supplies and support the general costs of the program. Learn more and volunteer by visiting their website, nwhoneybee.org.
Social Action Grant for kids' cooking program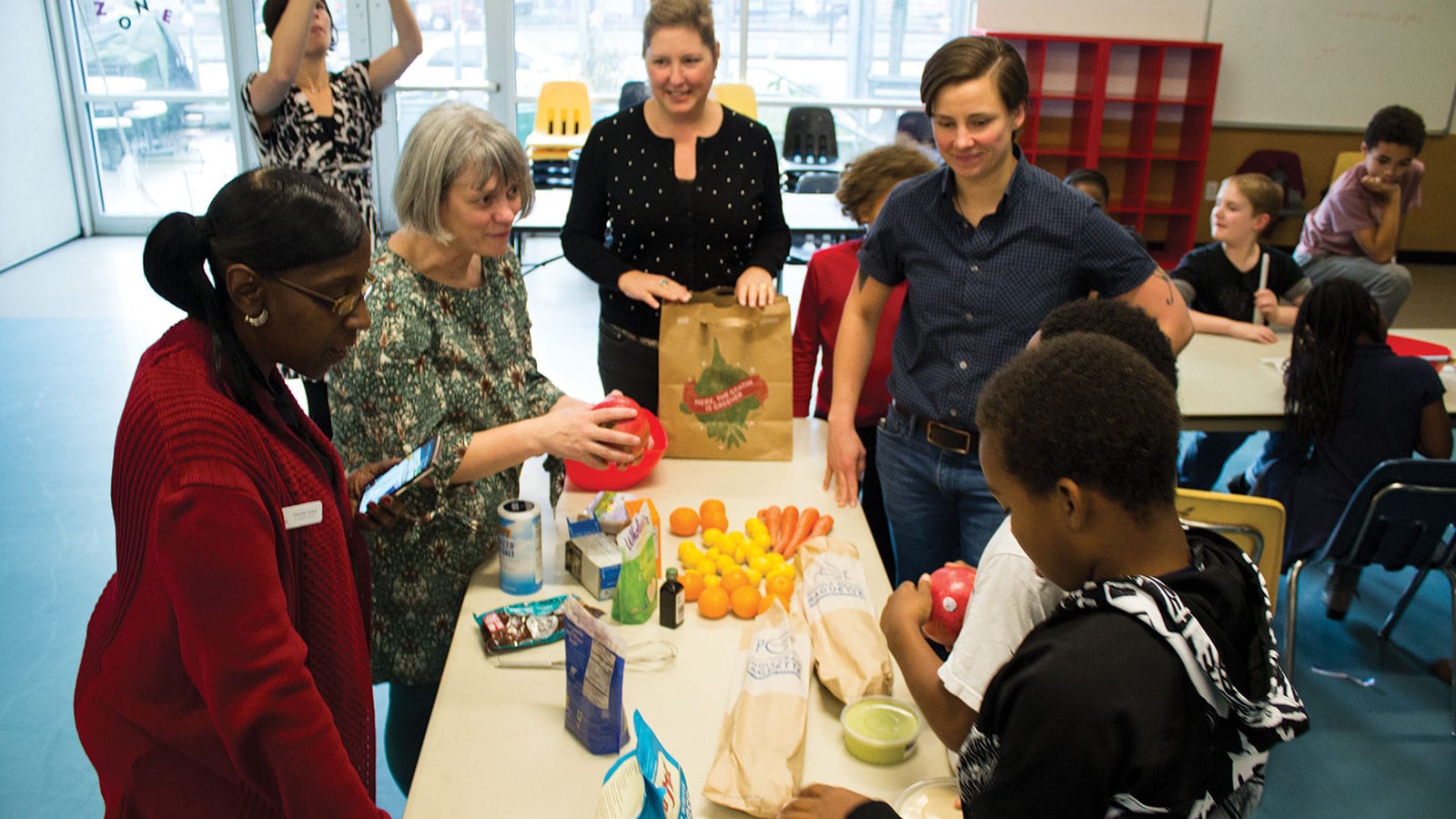 The Joel E. Smilow Clubhouse Teen Center at Rainier Vista (SRV) is an anchor institution in Southeast Seattle and is one of the largest Boys and Girls Clubs in King County. While much of the surrounding area is in transition, SRV Club members reflect the historic demographics of the community. Food is Fun, an after-school cooking and nutrition class series, is a new program that utilizes the grocery rescue donations from PCC's Columbia City location. The series of sessions builds kids' expertise and confidence in preparing healthy snacks and meals. PCC's funding supports the Food is Fun program.
---
March customer service star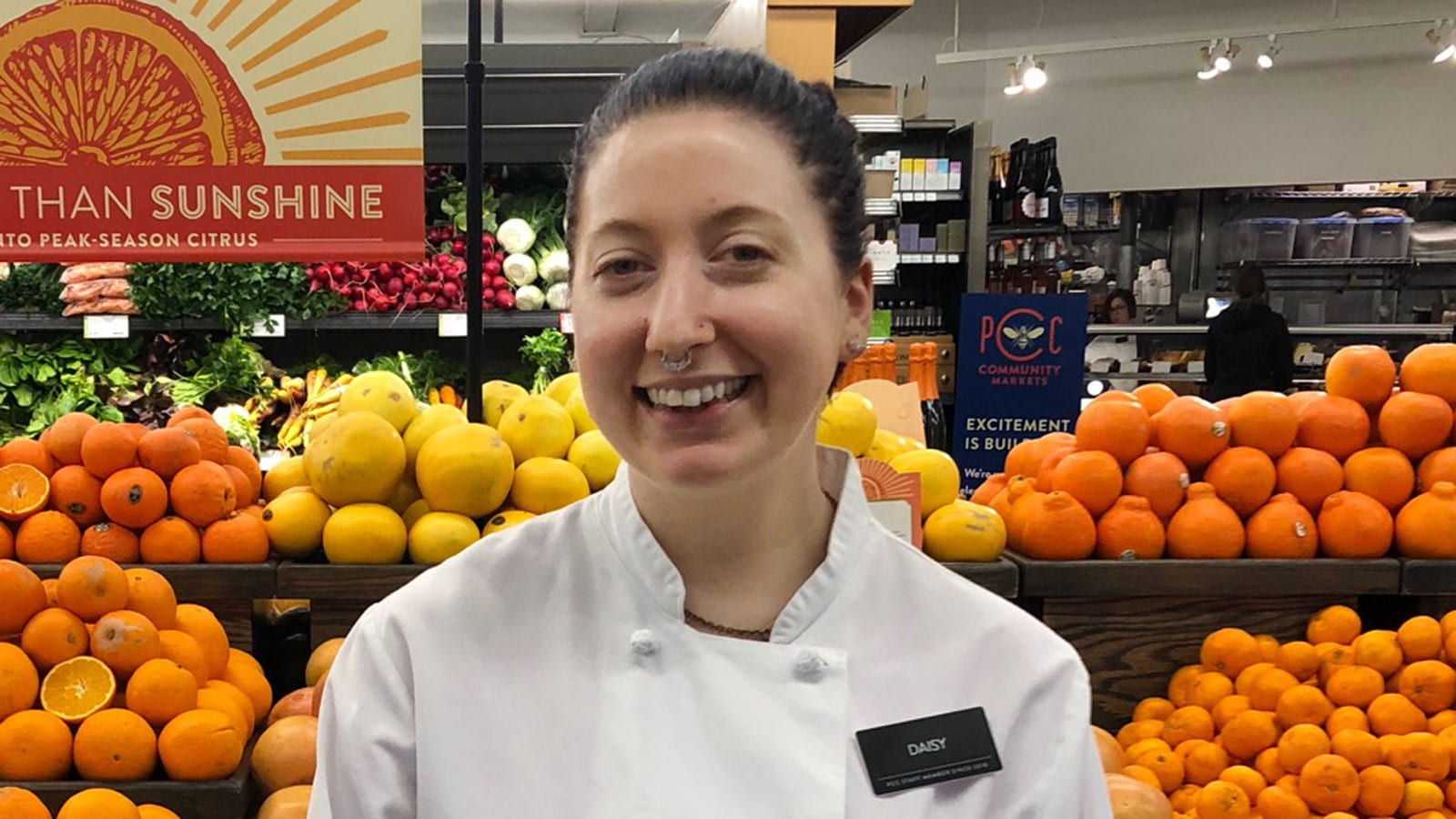 Daisy Beagle
Deli Helper Clerk at View Ridge PCC
Daisy is a wonderful addition to our deli team! She provides excellent customer service and enthusiastically helps customers as part of our evening crew. She has a constant upbeat attitude and always wears a big welcoming smile when interacting with shoppers. Daisy treats every shopper with kindness, patience and grace. Thank you, Daisy, for all you do!