Our co-op community
This article was originally published in November 2018
PCC supports our community through partnerships, sponsorships, events and donations. For more information, please visit Healthy Communities.
---
PCC Community grant program
To close out the year PCC is pleased to announce two grant recipients, one for social action and one for environmental stewardship.
Social Action grant —
Street Bean Coffee Roasters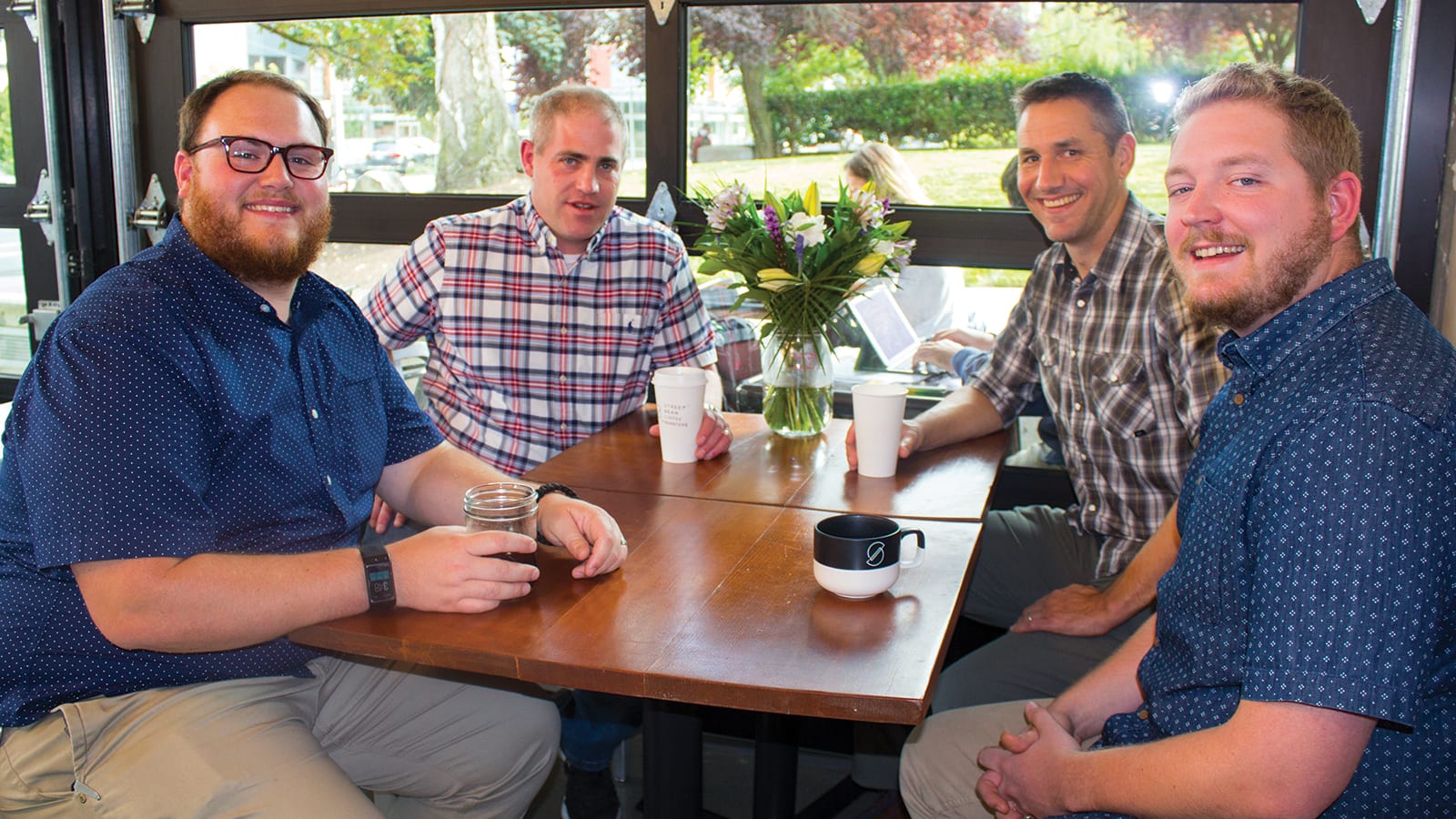 Street Bean Coffee Roasters' mission is to provide an opportunity for at-risk youth to grow their employment potential through serving coffee in the community. Career experience at Street Bean helps young employees build toward successful future employment and sustainable livelihoods.
Street Bean is expanding their training program with a new mobile coffee cart, adding another opportunity for barista training across the city. The mobile cart will also help expand Street Bean's engagement with the community, adding their presence at public fundraisers and other events. PCC grant funding supports the new cart and training program. Learn more at streetbean.org.
Environmental Stewardship grant —
Puget Soundkeeper Alliance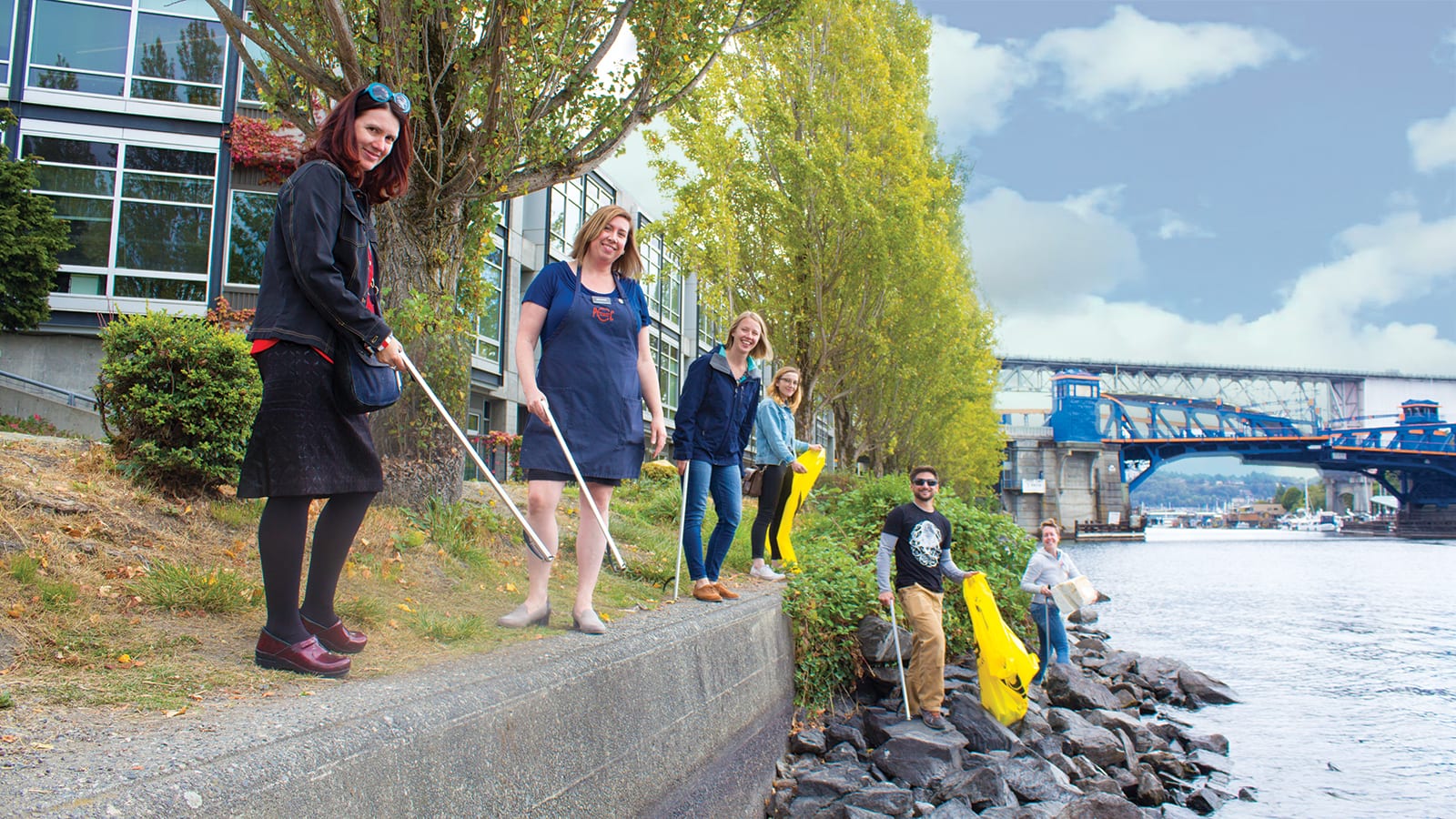 Puget Soundkeeper Alliance's mission is to protect and preserve the waters of Puget Sound. They are the only organization entirely focused on stopping water pollution sources throughout the Puget Sound basin.
Puget Soundkeeper Alliance recruits and engages over 2,500 volunteers each year to clean up and steward local waters along with supporting the strengthening of clean water laws, regulations, policies and permits.
PCC's grant funding will support the Pollution Prevention Program. Funds will go toward the Lost Urban Creeks Project and marine debris cleanup supplies. For more information or to volunteer visit pugetsoundkeeper.org.
Did you know? Cigarette butts are the number one item collected on beaches worldwide. Last year, volunteers collected 14,355 cigarette butts from Puget Sound shorelines. Thank you, Puget Soundkeeper Alliance!
---
Holiday food drive
Did you know that about 12 percent of King County households experience food insecurity? You can help your neighbors in need by contributing to PCC's holiday food drive. Donate funds to our bulk food program online or at any register this December.
Donation cards range from $1 to $20 or can be customized to an amount of your choice — just tell your cashier.
Funds will help purchase bulk food at cost from our suppliers and distribute it directly to our 14 food bank partners. Each food bank tailors their order to support the unique communities they serve.
Any amount helps a person in need. Thank you for helping us nourish our neighbors!
---
Green Lake Gobble
Sunday, November 18,
9:30 a.m. to 12:30 p.m.
Green Lake Park,
5900 W. Green Lake Way N., Seattle
The Green Lake Gobble & Mashed Potato Munch Off includes a 5 and 10K run/walk, a free kids dash, and a post-race celebration "Mashed Potato Munch Off" eating contest as well as an onsite beer garden. Green Lake stores are the fruit sponsors of the event. All proceeds from the run benefit Seattle's Union Gospel Mission's food bank. Cash donations and canned food welcome!
---
Columbia City Holiday Lights
December through January
Join your neighbors for a stroll through Columbia City under an illuminated path. For the past four years, Columbia City PCC has sponsored the Columbia City Business Association Holiday Lights, brightening up the neighborhood during the long winter nights. The Columbia City Business Association works to improve the entire Columbia City community.
---
Pathway of Lights
Saturday, December 8,
4:30 to 7:30 p.m.
Green Lake Park pathway
7201 E. Green Lake Dr. N., Seattle
Bring the whole family to this beautiful and fun-filled community-building event. The entire circumference of Green Lake's path will be sparkling with candlelit luminaries. Stroll the path and enjoy live music while stopping by two PCC-sponsored booths serving bakery treats, Fidalgo Bay coffee and Organic Valley eggnog!
There will also be food collection bins along the route so don't forget to bring nonperishable foods to donate. Food will be given to FamilyWorks. More information at Facebook.com/GreenLakePathwayofLights.
---
CookieFest 2018
Saturday, December 8,
11 a.m. to 2 p.m.
Seattle Center's Armory Loft
305 Harrison St., Seattle
PCC Fremont is supporting the Seattle Milk Fund's annual CookieFest with PCC cookie donations and staff volunteers. Cookies will be sold for $20/dozen or $2 per cookie. All proceeds benefit Seattle Milk Fund's programs, supporting low-income families by providing childcare while one or both parents attend school full-time. Learn more at seattlemilkfund.org.
---
November Customer Service Star
Ryan Roybal,
Cashier, Columbia City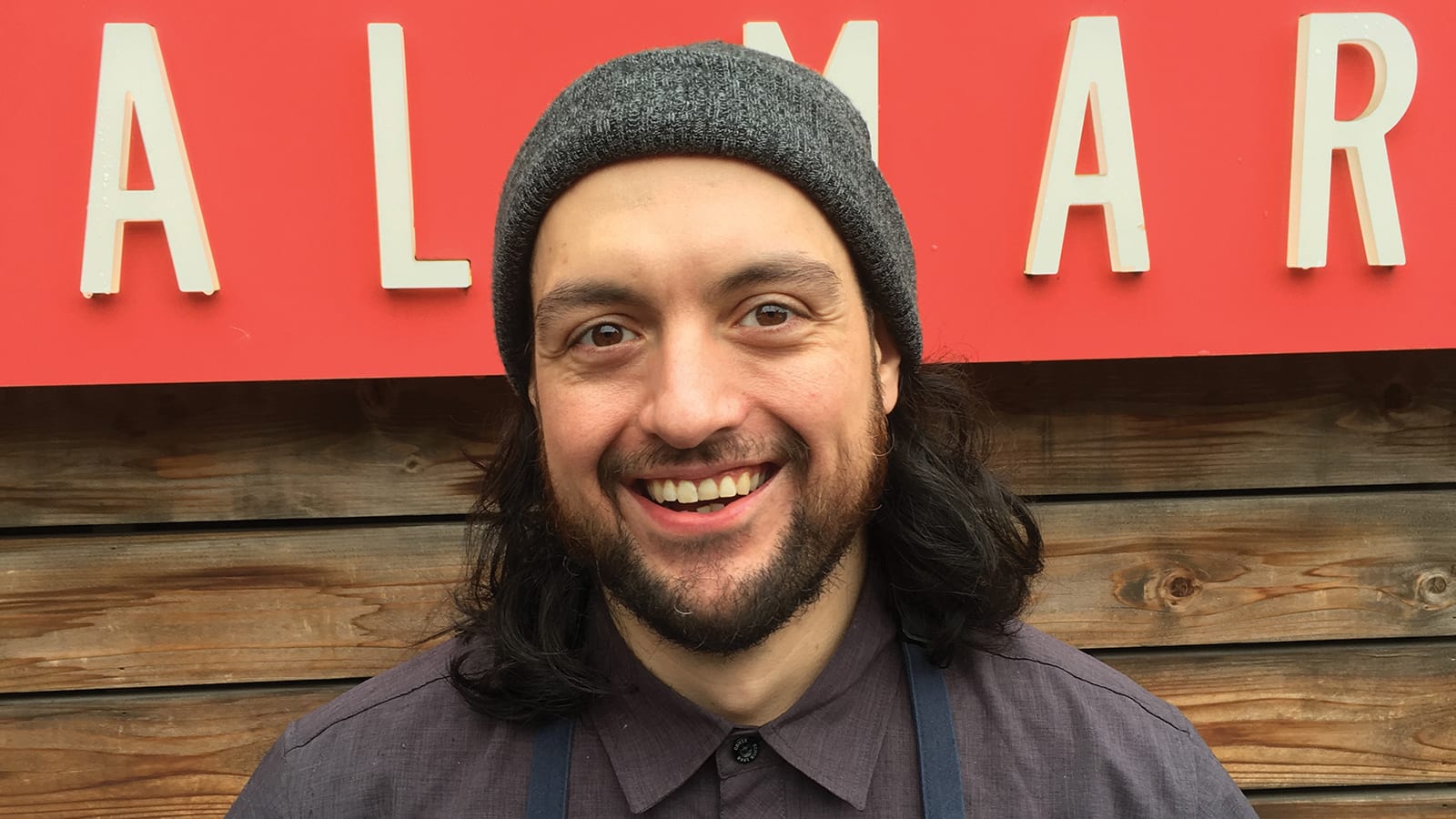 Ryan recently joined PCC, coming with a strong background in grocery experience. The following letter details his exchange with a customer. His story inspires us all to make a positive impact on the world around us. Thank you, Ryan!
"Dear PCC,
I am a daily frequenter of Columbia City's PCC. As a result, I chitchat with almost all of the employees. Today, one of the gentlemen I chat with, Ryan, asked me how my day was going. I mentioned that I had lost my 99-year-old grandma earlier today. He seemed genuinely concerned and offered his condolences. I continued with my shopping. When I was going through check-out, Ryan reappeared and asked if I would accept a bouquet of flowers. It was such an act of kindness and something that truly touched my heart. Thank you for employing such kind and genuine employees! Ryan turned my horrible day around and is an example of true human kindness, which is rare these days.
Thank you,
Sarah-Jane Hill"
December Customer Service Star
Kea Duke,
Courtesy Clerk, Green Lake Village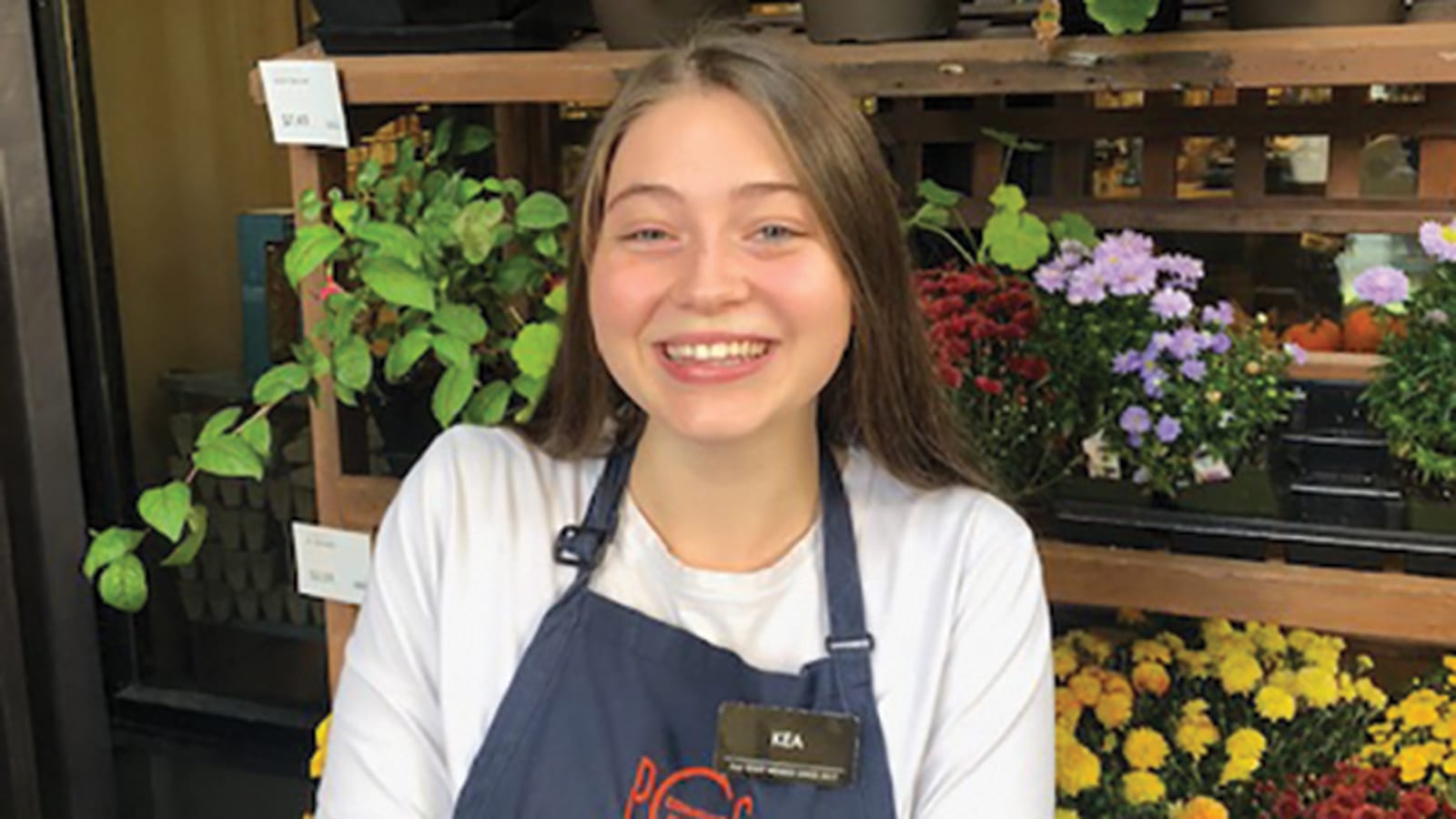 Kea is without a doubt one of our most dedicated courtesy clerks. She is always smiling and considerate in each interaction that comes her way. Kea takes on the training of all our new baggers to make sure each and every customer that leaves our store has been given that special touch of appreciation and professionalism. She truly dominates customer service — both directly and indirectly — and anticipates our customers' needs before they even get the chance to ask for help. She is a real front-end Jedi that leaves a wonderful lasting impression on our shoppers. Thank you, Kea, for all you do!