Organic seed for the common good
by Kiki Hubbard
This article was originally published in November 2018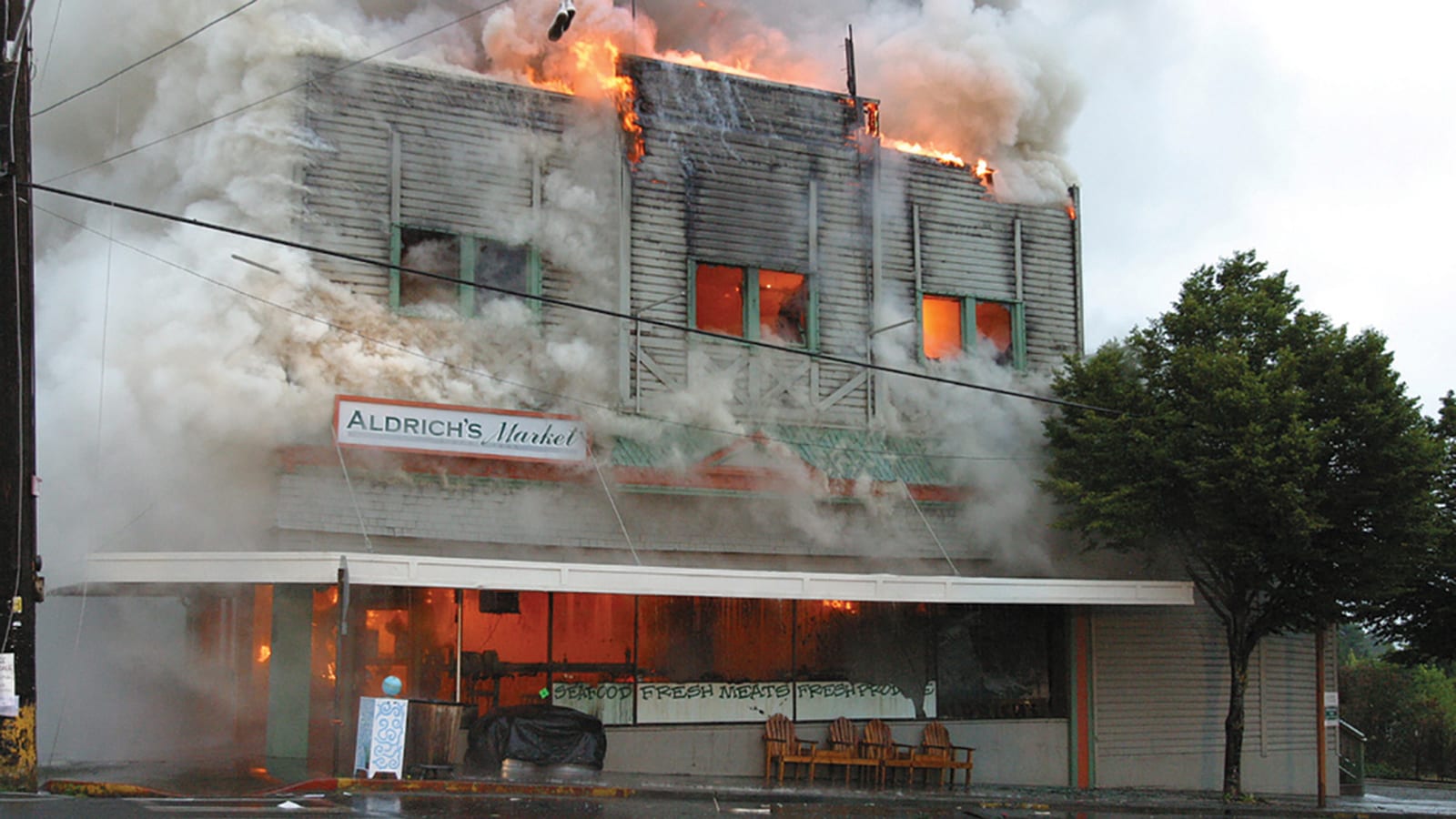 On August 4, 2003, a fire consumed the offices of Abundant Life Seed Foundation in Port Townsend. Lost was a seed collection of more than 2,300 varieties that had been built and preserved over the course of three decades. The fire left the community and staff heartbroken.
Out of the ashes, a new seed stewardship movement was born.
Although most of the seed collection was destroyed, the Abundant Life Seed Foundation still had the network of farmers who helped develop it. In fact, those farmers had about 150 varieties in their fields when the fire hit. This network reflected an important truth: protecting seed diversity requires protecting the knowledge necessary to grow and steward seed.
Within months, this realization led Abundant Life Seed Foundation to change its name to Organic Seed Alliance (OSA). The founders were passionate about rebuilding the organization with a new mission: to advance the ethical development and stewardship of seed. They ultimately sold the catalogue component of their operation to focus on delivering research and education to growers and advocating public policies that support their vision.
In a way, the story of OSA's history is a commentary on the state of seed today. Even before the fire hit, the staff at Abundant Life Seed Foundation were asking themselves an important question: Isn't knowledge around seed — how to manage seed regionally and sustainably — being lost as quickly as the diversity of seed itself?
Other organizations, such as Seed Savers Exchange and Native Seeds SEARCH, had been established with similar goals of saving and selling older varieties of seed. The fire — and the transition it led to — reinforced OSA's growing awareness of a gap in seed conservation and improvement efforts: expanding knowledge and skills.
OSA's founders were passionate about starting a new organization to advance ethical seed solutions to meet organic food and farming needs in a changing world. Through research and education, they wanted to empower growers to operate, not only as producers of food, but also as stewards of seed.
When Abundant Life Seed Foundation became Organic Seed Alliance, the founders made a deliberate choice to align the organization with the growing organic movement, a movement motivated by many of the same ideals and principles for moving U.S. agriculture toward a more ecological approach.
Organic relies on seed integrity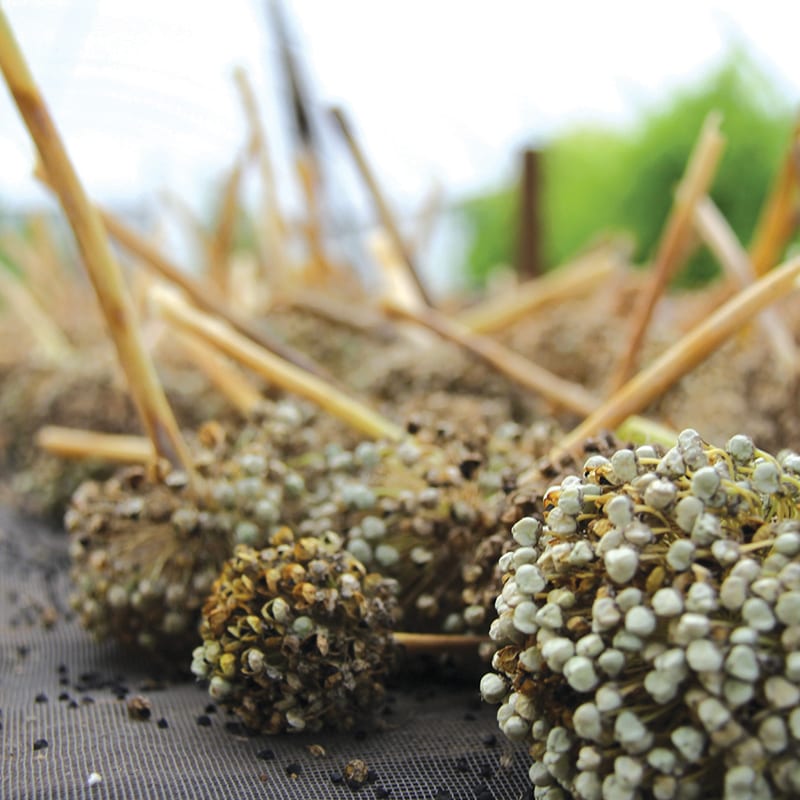 Despite the growing demand for organic food — an industry now valued at $43 billion — the supply of organic seed has not kept pace. Many organic farmers rely on seed that was produced in chemical intensive farming systems in conflict with organic principles.
Over the last decade, the organic seed sector has grown tremendously. But the gap remains large in meeting the regional and ever-changing seed needs of organic farmers.
Organic producers don't always have seed adapted to their local microclimate conditions or that meet their market niches, in part because it's produced in other regions of the country. But, also, most of the world's seed supply increasingly is owned and controlled by a handful of agrichemical and biotechnology firms. Buyouts, mergers and consolidation have concentrated control in the hands of just a few corporations.
Three corporations now control about 60 percent of the commercial seed supply. As consolidation and intellectual property rights expand, farmers face fewer seed choices, restrictions on seed saving, and higher prices. Only a small number of companies and public breeding programs are breeding organic crops, which is why the work of OSA is so important.
We at OSA believe that seed is part of our common cultural heritage and demands careful management as a living natural resource. We are an active organization working to build and expand proactive solutions to troubling trends in seed — including consolidation and genetic engineering — from the ground up. We do this through research and education while promoting the benefits of organic seed through advocacy and federal policy.
The foundation of OSA's advocacy work is the belief that food integrity relies on seed integrity. And by integrity we don't just mean the absence of unwanted contaminants, whether it's pesticide residues or genetically-engineered traits.
The integrity of seed also is about embracing what is desirable and needed. With collaboration and investments, the opportunities to address our most pressing food and agriculture needs are endless.
This year, OSA is celebrating its 15th anniversary. It's hard to believe that we've already established ourselves as the leading organic seed organization in the nation. We're proud of our accomplishments — teaching hundreds of courses, publishing dozens of resources, breeding new crops for organic agriculture, hosting the nation's only organic seed conference, and influencing critical seed policy.
Farmers at heart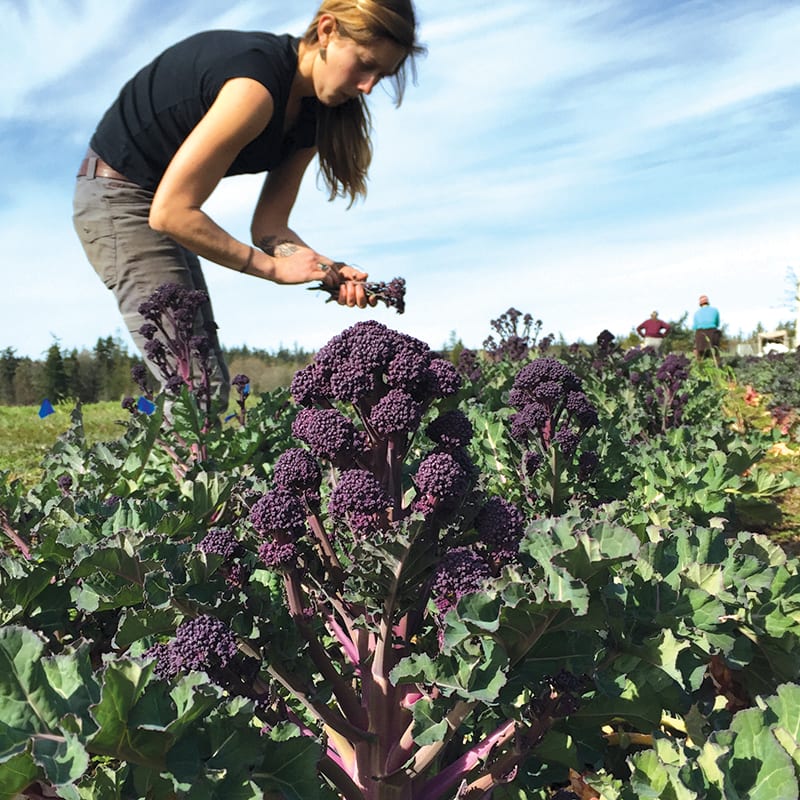 Our purple sprouting broccoli project exemplifies how we partner with farmers in breeding new crops. For nearly a decade, OSA has worked with six farms throughout the Pacific Northwest to develop a purple sprouting broccoli variety adapted to the region, that is flavorful and nutritious, and provides fresh eating in the early spring.
You may have purchased purple sprouting broccoli at PCC stores. PCC is investing in the project by hosting in-store tastings and promoting the variety as an important example of how regional seed is part of our organic, local food system.
Organically Grown Company, the largest organic produce distributor for PCC, also is a partner. It is investing to expand access to regionally grown, organic produce and to support a reliable organic seed supply for its growers.
Purple sprouting broccoli reliably overwinters in our region, providing a flavorful, colorful, and nutritious local vegetable option as early as February and March. It's proving to be a perfect crop for the Pacific Northwest, with a mild winter and a cool maritime climate. It enables farmers to diversify their operations, markets and economic returns during a slow part of the growing season. OSA soon will release a commercial variety to make this seed more widely available.
Beyond developing a new, high-quality organic seed variety, plants bred under organic conditions and for specific regions are better adapted to sustainable food production systems. Organic farming challenges can be quite different than in conventional systems, where synthetic chemicals and nutrient sources commonly are used to control pests, diseases and plant nutrition. Seed provides the genetic tools to confront these day-to-day challenges in the field. Breeding plants in the environment of their intended use benefits this process.
Adaptation and resilience
Adapting seed to changing climates, available resources, and environmental conditions is a way to mitigate risks for farmers and the food supply they serve. This resiliency is longer lasting when more organic farmers have the skills to adapt and improve plant genetics through seed saving and on-farm breeding: two key priorities of our education program.
Seed represents profound potential for improving our food and agricultural systems. The genetics contained within a seed can determine whether chemical controls will be necessary for production challenges (we can adapt seed to naturally resist disease).
Plant genetics also can determine the security of our food supply (we can adapt seed to warmer and dryer conditions), how input-dependent crops are (we can breed for water use efficiency), and the quality of our food (we can breed for improved nutritional content). And it gets better: When you choose organic seed, you're not contributing to "upstream pollution."
Conventional seed often is produced with large amounts of synthetic pesticides that contaminate watersheds, landscapes and the bodies of consumers. Agrochemicals also are produced almost entirely from crude petroleum or natural gas products, so organic seed has a smaller greenhouse gas footprint to boot.
We wouldn't be celebrating OSA's successes without the support of our Pacific Northwest community.
For more information, for our newsletter and policy action alerts, or to donate directly, please visit www.seedalliance.org. If you mention this article with your 2018 donation, we'll send you a complimentary packet of seed. It's a small thank you for helping us grow a thriving organization.
Kiki Hubbard is Organic Seed Alliance's director of advocacy and communications.