PCC Cooks Class to benefit PCC Farmland Trust
This article was originally published in October 2018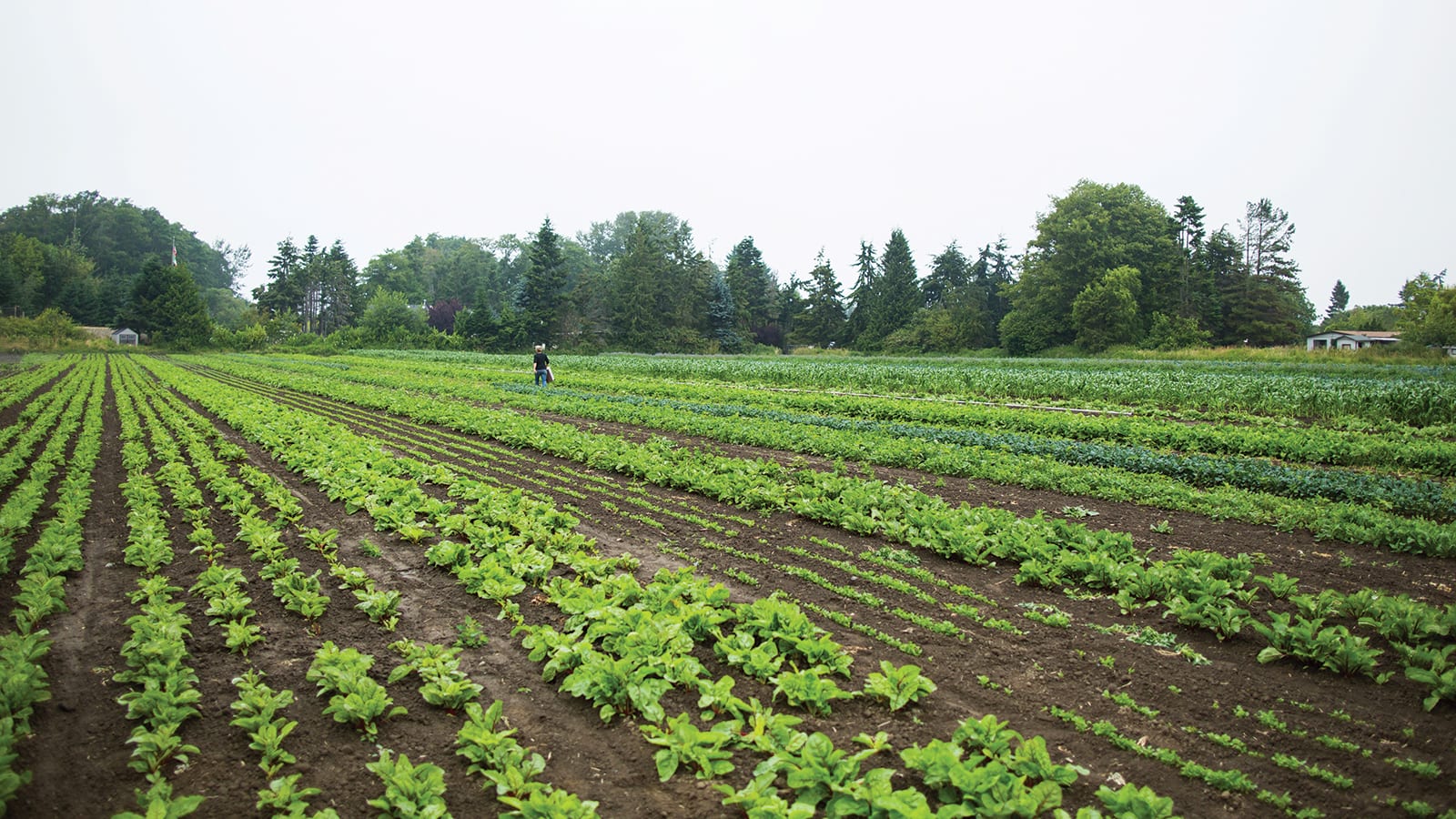 This month we honor our long-standing partnership with PCC Farmland Trust with a PCC Cooks class specially designed to celebrate local farms. All proceeds from our "Farm to Table with the Farmland Trust" class will go directly to PCC Farmland Trust's "Our Farms, Our Future" campaign, designed to protect farmland in the Puget Sound area. This program addresses the rapid growth and development in Washington that places farmland at risk.
PCC Farmland Trust already has preserved 23 sustainable and organic farms across Washington, a total of more than 2,500 acres. But there is always more work to do, and more food to grow. At PCC Cooks, we are big fans of the goals that PCC Farmland Trust is working toward: sustainable practices, habitat restoration, and land conservation. We are excited to facilitate awareness through special farm-to-table evenings in our PCC cooking classrooms!
Chef Abby Canfield is a self-professed advocate of farmland preservation with a contagious excitement for the love of delicious local food. Abby earned a degree in restaurant and resort management from Colorado State University. She traveled to Switzerland with other students to attend a hospitality program and was awarded a scholarship to travel to Italy to learn about the food, wine, history and culture of the Friuli Venezia Giulia region. After college, she attended the Italian Culinary Institute for Foreigners and received a certificate for the master program and worked at Ristorante Magorabin in Turin. Abby returned to Seattle where she has been working at several restaurants.
Abby believes, and we agree, that there is value in knowing your farmer. In "Farm to Table with the Farmland Trust," Chef Abby will highlight some of the people and places that make their livelihoods on trust-conserved farms. For example, she'll use eggs from Little Eorthe Farm in her "Fancy Deviled Eggs with Red Onion Jam and Seasonal Mushrooms" dish. Abby was inspired by fall flavors to showcase seasonal produce and hopes to surprise you with some unknown stars of our state. PCC Farmland Trust representatives will be in class to share stories about their work and answer farmland-related questions.
Increase your appreciation of the care that goes into taking our food from seed to plate, while helping to create sustainable and affordable farmland for working farmers. We all need and love to eat good food — so let's raise our forks for a good cause!
PCC Cooks Class: Farm to Table with the Farmland Trust