PCC's 65th anniversary celebration
This article was originally published in September 2018
This September we are happy to celebrate our 65th anniversary as a cooperative grocery market. In honor of this anniversary, September's Sound Consumer celebrates our producers here in the Pacific Northwest. Our cover story showcases our new relationship with Wilcox Family Farms to provide private label pastured eggs. On page three we discuss the importance (and challenges) of growing organic sweet corn from our partners at Organically Grown Company. Our producer spotlight shines on our region's fabulous wine from Naches Heights Vineyard on page seven.
For more than 60 years we have been a leader in grocery with our commitment to local producers, sustainable food practices, and abundance of healthful, organic and seasonal foods. We have been ahead of the curve in eliminating plastic from our stores, as we discuss on page six, and we have long been champions of ethical and sustainable food certifications.
September also is Palm Done Right Month and we are pleased to promote some of our producers who use only ethical and sustainable palm oil in their products on page four.
Finally, we are proud to have been a part of the history of our state's pioneering work in promoting organic food production and setting organic standards. That story is on page eight.
Cooking from Scratch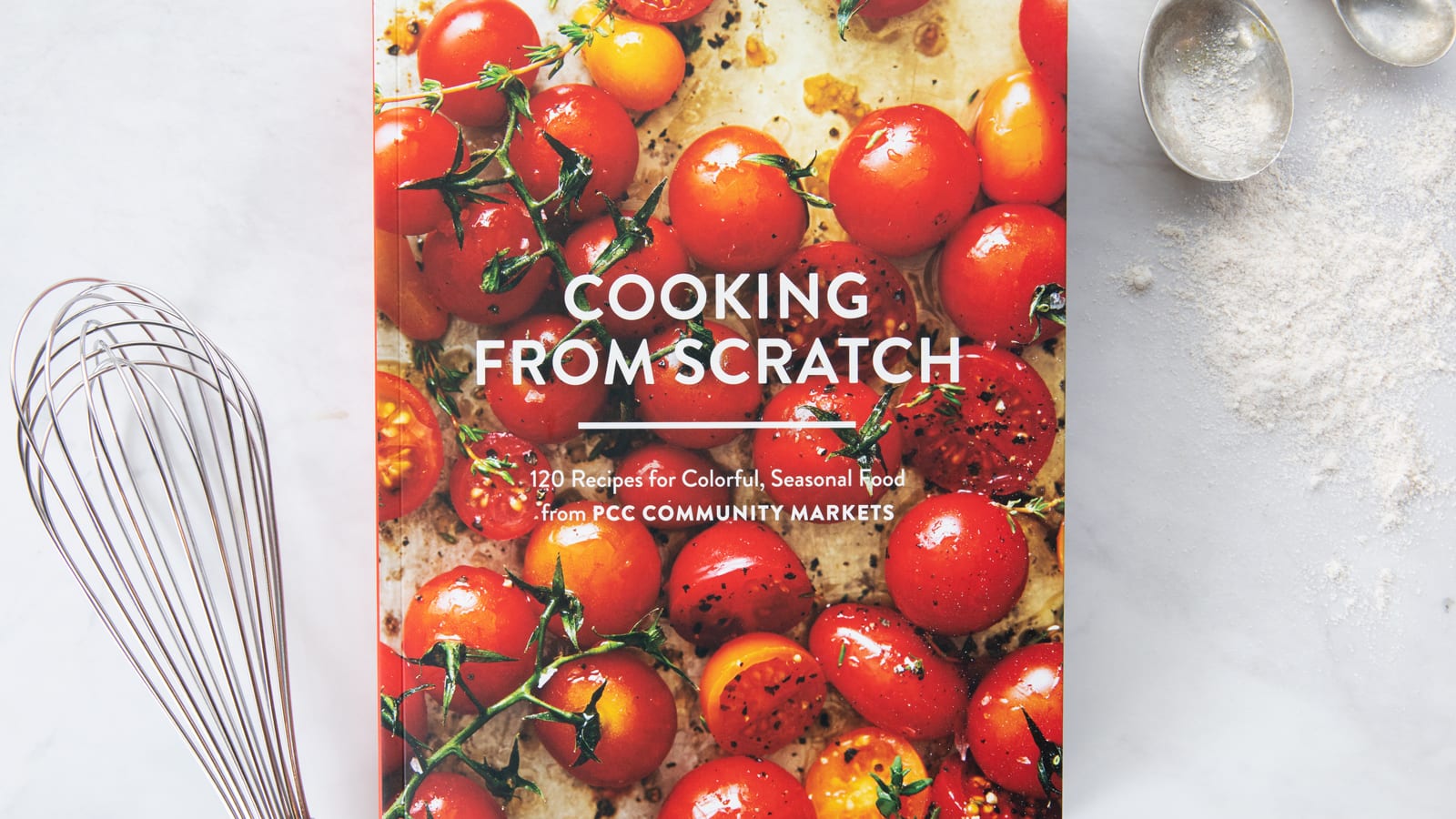 In celebration of our anniversary we are excited to announce our first cookbook. "Cooking from Scratch: 120 recipes for colorful, seasonal food from PCC Community Markets" features simple and delicious recipes designed to help home cooks make the most of seasonal ingredients. Developed by PCC's in-house network of professional chefs, "Cooking from Scratch" showcases recipes ranging from easy weeknight meals to snacks, appetizers and drinks.
Recipes include deli favorites, like Smoked Mozzarella Pasta Salad and the Hearty Greens Caesar, as well as recipes from Taste, Sound Consumer and our PCC Cooks instructors. Published by our local Sasquatch Books, "Cooking from Scratch" is available at all PCC stores or from amazon.com. We hope you'll enjoy this cook book as much as we do!