Your co-op community, March 2017
This article was originally published in March 2017
Vitamin sale benefits Vitamin Angels
March 1 through 28
All PCC brand vitamins and supplements are 20 percent off now through March 28!
For the ninth consecutive year, PCC is partnering with the nonprofit Vitamin Angels. Vitamin Angels works to reach women and children around the world with the vital nutrients they need for good health. PCC will donate 25 cents of every bottle of PCC brand vitamins or supplements sold. Just 25 cents can provide a child in need with life-changing vitamins for an entire year! To learn more, visit vitaminangels.org.
---
Families Helping Families
From March 1 to 31, PCC will donate a percentage of PCC Kid Picks product sales to Seattle Children's Hospital's organic gardens.
Your purchase of Kid Picks products will benefit directly the Children's Hospital Organic Garden where the goal is to change the perception of hospital food by working with patients and their families to create natural, healthy dishes based on familiar, home-cooked meals. There's a focus on using organic, locally sourced foods that come from the hospital's organic garden and broader community.
"The meals we create are about so much more than the recipe — it's about making food part of the patients' overall healing experience," says Chef Ryan Garcia. "If our patients are happy and enjoying what they eat, that's also one less thing parents have to worry about."
The hospital's overall food culture aims to educate patients and families about the importance of fueling the body with natural foods. Fostering the Seattle Children's organic garden to help it become a consistent food source for the hospital is one important part.
---
PCC Cooks
March on into your neighborhood PCC Cooks classroom for inspiration, fun and food to get you through the last of the winter months. Celebrate fruit's versatility with Simple Fruit, where Pastry Chef Laurie Pfalzer will show you how to roast, poach and even sauté fruit for sweet and savory dishes; join Christina Chung to Discover the Flavors of Sichuan, with a bold menu guaranteed to warm you right up; and prepare for springtime gardening with Backyard Farming for Family, Fun and Food as organic farmer Sarah Cassidy discusses how to foster a living playground and turn your turf into tilth.
Registration for PCC Cooks' spring catalog opens March 1 — join in our springtime cooking fever with 1960s appetizers, Buddha bowls, quick shellfish recipes, weeknight dinners and more. Visit PccCooks.com to register.
---
Food bank packaging parties
Help our partnering food banks by donating your time to pack our bulk foods into family-sized portions. Join us:
Wednesday, March 1 at 7 p.m., FamilyWorks Food Bank
Thursday, March 2 at 7 p.m., Rainier Valley Food Bank
Wednesday, March 8 at 7 p.m., North Helpline Food Bank
Monday, March 13 at 6:30 p.m., Kirkland Hopelink Food Bank
Monday, March 20 at 7 p.m., Issaquah Food & Clothing Bank
Wednesday, March 22 at 7 p.m., University District Food Bank
Monday, March 27 at 7 p.m., Westgate Chapel Food Bank
Please note we cannot accommodate groups for these packaging parties. For more information, including addresses and future dates, visit pccmarkets.com/foodbank.
---
Foods that help prevent the "Big C"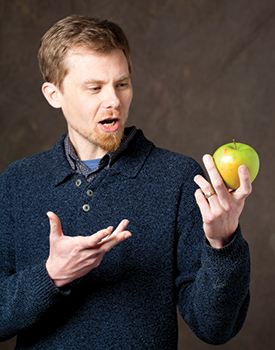 Friday, March 24, 4:30 to 5:45 p.m.
Issaquah Public Library
Thursday, March 30, 7 to 8:15 p.m.
Sammamish Public Library
Learn basic nutrition principles to help you stay healthy throughout your life and sample some delicious foods that may help prevent cancer and other diseases. PCC nutrition educator Nick Rose will show you how to incorporate more cancer-preventing foods into your daily diet and answer food and nutrition questions in this fun, informal class.
---
Edible City at MOHAI
PCC is a supporting sponsor of "Edible City: A delicious journey," an exhibit at the Museum of History and Industry (MOHAI) running through September 10, 2017. See the article, along with special events in March. For more information visit ediblecity.mohai.org.
---
PCC community grants
Do you know of a school or nonprofit organization that could benefit from a PCC grant? PCC strives to support organizations and schools located throughout the regions served by our stores. Four times each year, PCC awards a $2,000 grant to a school or nonprofit that exemplifies the spirit of our local community.
We have a particular fondness for projects and programs that involve food, especially those relating to food education, nutrition and/or sustainability. Grant recipients will receive recognition — loudly and proudly — via our print publications, social media platforms and on our website. View complete guidelines for the grant application process. We look forward to receiving your application!