Staff picks
This article was originally published in September 2016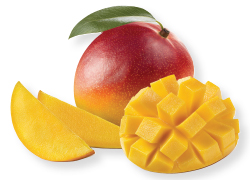 Organic produce
Honeycrisp apples — from River Valley Organics in Tonasket, Wash.
Bosc pears — from River Valley Organics in Tonasket, Wash.
Seckel pears — from River Valley Organics in Tonasket, Wash.
Organic Flavor Grenade pluots — from First Fruits of Washington in Prescott, Wash.
Organic Keitt mangoes — from Corona College Heights in Coachella, Calif.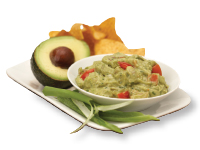 DELI
PCC Guacamole
Our deli's guacamole is the absolute best! I've threatened to sneak a half-pint of it into Mexican restaurants.
— Mimi S.
PCC Cheddar Biscuit with Egg
I pretty much require starting my morning with a cheddar biscuit. Our deli makes the most delicious fluffy biscuits with green onion, cheddar and scrambled eggs in between!
— Jennifer B.
CHEESE
Sunny Pine Farm Goat Cheese
I love the new local goat cheeses from Sunny Pine Farm in Twisp, Wash. The Honey Lavender is like a taste of summer in Washington — and they're organic!
— Diana L.
MEAT
PCC Lamb Patties
PCC's handmade lamb patties and any of our rose wines from our extensive list on a warm day? Winning!
— John R.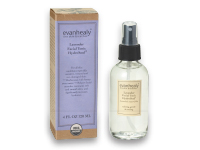 HEALTH & BODY CARE
Evan Healy Hydrosouls
These are a spirit rejuvenator and skin hydrator in a bottle.
— Roxanne G.
Neocell Super Collagen Powder
I've been drinking a cup every morning since March and my normally dry skin seems so much more hydrated! And my hair is growing so fast. I put mermaids to shame.
— Maggie M.
Pure Remedy Original Salve
Great at drawing out slivers, blemishes, acne and blackheads. Excellent for bug bites and itchy, irritated skin and wound-healing.
— Lisa T.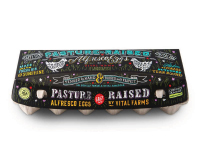 GROCERY
Vital Farms Alfresco pasture-raised eggs
I love these! The flavor of these pastured eggs is exceptional! I'll put them on an English muffin, over peas and ham for dinner, everything. New motto: Put an egg on it!
— Lamai C.
Honest Tea Peach Oo-La-Long
Fruity Iced Tea on warm days is the best. This one is lightly sweetened and has a sumptuous peach flavor!
— Jennifer B.
Hunni Water Detox
I love the matcha flavor. It has just a pinch of honey for sweetness, but the L-theanine and caffeine from the matcha supply steady and calm energy — with less caffeine than a cup of coffee.
— Ryan P.