Soil & Sea: reports from our producers
This article was originally published in August 2015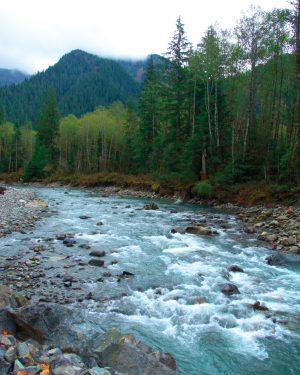 Drought is bearing fruit for Washington's wineries. Washington's winemaking production has more than doubled in the past decade, and the expansion may be accelerating due to ongoing drought. Grapes require far less water than other crops.
Drought may cost California's farmers almost $3 billion in 2015. It reportedly will cost more than 18,000 jobs and leave 564,000 acres fallowed.
Meat from factory farms is not declining, despite the growing sustainable food movement. Factory farms reportedly increased by 20 percent between 2002 and 2012.
Tea could be in hot water as the climate changes. Tea growing regions such as the China's Yunnan province could decline by up to 40 to 55 percent in the coming decades. The quality could worsen, particularly for high-end teas.
The bird flu that plagued the Midwest for months is waning, but it significantly increased the cost of eggs. Meanwhile, Hampton Creek, maker of eggless mayo and cookie dough, has become the fastest-growing food company in the world partly thanks to the bird flu's effects.
A giant, unseasonal toxic algae bloom shut down shellfish harvesting on half the West Coast this summer. Experts attribute it to the unseasonably warm weather, as well as "nutrients" such as nitrogen, which often stems from sewage and farm runoff.
Almost 9 million pounds of bycatch was dumped, dead, in the Bering Sea and Gulf of Alaska last year, including valuable halibut. It's upsetting halibut fishermen, who in recent years have seen halibut quotas drop. Meanwhile, the amount of bycatch the big boats can take and discard has stayed essentially the same.
Warm temperatures and low river flows are causing problems for salmon making the return migration. Northwest rivers and streams were as warm in June as they normally are in August.