Producer spotlights
This article was originally published in August 2015
One reason you might love PCC is our exceptional organic fruits and vegetables. The summer months, in particular, bring bounty from local, organic farmers whose hard work and skill in coaxing the most beautiful food from the soil is worth a note of appreciation. Here we profile the farmers who have brought us gorgeous, flavorful peaches, blueberries, nectarines, cherries and plums all season.
---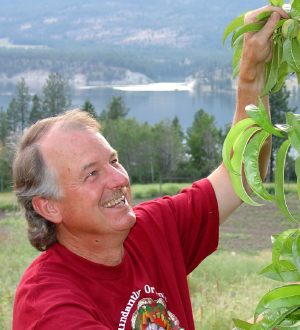 Twin Springs Farms
Bob and Shelly Berryman have been tending seven acres of organic peach trees on a bluff overlooking the Columbia River near Lake Roosevelt since 1981. In this isolated area, away from the pesticide drift prevalent in the state's larger peach-growing regions, the Berrymans are proud of the quality of their organically grown, tree-ripened peaches.
"We go to extremes to ensure that our place is not polluted with pesticides and herbicides," says Bob. "Non-organic growers often pump up their fruit with lots of nitrogen fertilizer and water. They get more size and weight to their fruit but they don't get the flavor. They won't ever get the flavor because it's watered down."
The Berrymans' peaches are grown in drier conditions — a major factor in their explosive flavor. Without a lot of rainfall or irrigation, the sugar content and flavor become concentrated.
Starting in mid-August, peaches at the peak of perfection are handpicked into small peach buckets and transferred into padded trays before making the short trip to PCC. Thanks to the Berrymans' dedication, PCC shoppers have a month of peach varieties, including Red Haven, Red Globe and Blazing Star.
---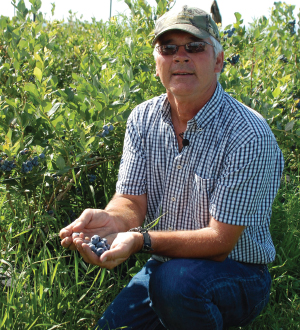 Mark LaPierre Farms
Fresh out of Washington State University with a horticulture degree in 1984, Mark LaPierre returned to the Yakima area and planted his first orchard, a seven-acre plot of Rainier cherry trees just a stone's throw from the land his grandfather had farmed in grapes.
He soon adopted organic growing practices and planted more varieties of fruit, including blueberries, cherries, nectarines, apples and pears. His organic farm now encompasses 200 well-tended acres of fruit.
Since 1989, PCC shoppers have anticipated the arrival of LaPierre's local bounty throughout the summer. We've been enjoying the farm's plump blueberries since June (they're available all year in our freezer sections), and we're thankful this month for the fresh nectarines. They're sublime eaten out of hand, or they make gorgeous, flavorful additions to this month's featured recipes.
---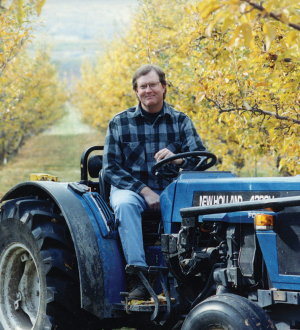 Scott Leach Orchards
The Leach family's organic Black Friar plums have sweet, amber-colored flesh, which contrast with the tart blackish skin. Later in the season, you'll be able to enjoy the orchard's organic apples and pears.
PCC has been carrying the exceptional organic tree fruit grown by Scott and Lupe Leach and their three children in the sunny Yakima Valley town of Zillah since the 1990s.
Scott has fond memories of growing up in his father's orchard, just a stone's throw away — running the tractor, picking fruit. He has run his own orchards since 1977 and in 1981 planted his first fruit trees. He has been certified organic since 1990 and now can't imagine farming any other way, especially since it means reduced exposure to toxic pesticides for his family and workers.
"I would quit farming before I would go back to conventional farming," Leach says. "It's just the right thing to do. You feel just a little more connected to the trees and to the soil and to the earth."