PCC Board of Trustees report, June 2015
This article was originally published in June 2015
Annual meeting recap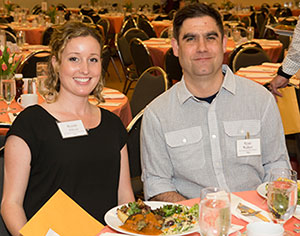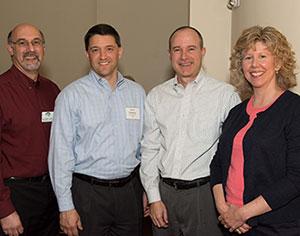 On Tuesday, April 28, 2015, PCC members and guests met at St. Demetrios Hall and were treated to a wonderful meal. Recipes for the meal, all from the amazing PCC Cooks recipe files, and a link to the meeting evaluation are available on the PCC website. Copies of the meeting presentations will be online soon.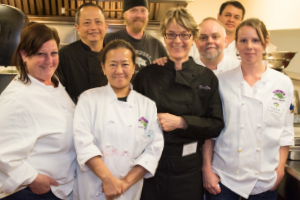 The member meeting featured annual reports from the board and management on the state of our co-op. Board chair Maggie Lucas noted highlights of the board year and thanked retiring trustee, Stephan Tan, for his nine years of stellar, tireless service. The board introduced our new CEO, Cate Hardy. Hired in late January, Hardy delivered her first co-op status report including an announcement that PCC will begin home delivery by the end of 2015.
Members heard from our four board candidates. Each spoke for a few minutes about themselves and why they want to serve you. After the meeting, members had the opportunity to chat with the candidates in the lobby of the venue.
We also celebrated our amazing cooking education program, PCC Cooks. Long-time PCC Cooks instructor Birgitte Antonsen led a team of PCC deli chefs in preparing a menu of PCC Cooks recipes. We thanked retiring program manager, Marilyn McCormick, who led the program for 20 years. New program manager Alicia Guy took us through the program's history.
The evening included a spotlight on our new store in Columbia City (opening in mid-summer). Store director, Scott McCormick, gave a history of our presence in Seward Park and announced the sale of that property to Third Place Books. Third Place owner, Ron Sher, shared a rendering of the property and announced that a new restaurant will be part of the development.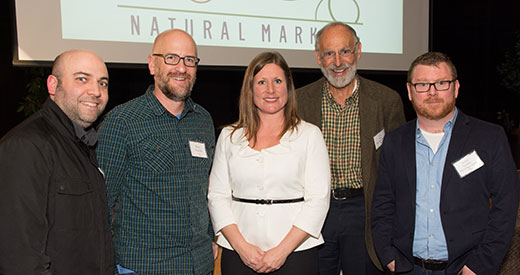 McCormick gave members a preview of what the Columbia City store will look like and talked about the relationships PCC is developing in the community. He announced that PCC will be the named business sponsor of this year's Columbia City Farmers Market.
Board meeting reports
The May 26 meeting report will be published in the July Sound Consumer.
The June meeting will be held on June 30 at the co-op office beginning at 5 p.m., with member comment period at 5:30 p.m. The board asks that members who want to comment RSVP to board@pccmarkets.com so that they might plan the agenda accordingly.