How to shop at PCC on a budget
by Cosima Amelang
This article was originally published in January 2014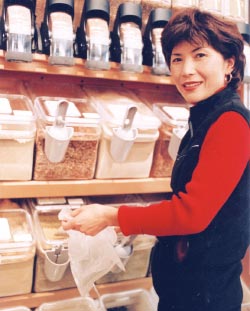 Quality, organic foods may carry a higher price tag than their conventional counterparts, but there's no reason you can't be kind to your body, the environment, and your wallet — all at the same time. By getting to know opportunities for savings at your local PCC and reducing food waste at home, anyone from a single college student to a family of six can afford to eat well.
Take command of your kitchen
The most surefire way to cut grocery costs is to cook your own meals. Diane Atkinson, who's been shopping at PCC on a budget for more than 20 years, plans out her family's weekly meals. She aims to cook three dinners per week, with leftovers for lunches and "off" nights.
Diane uses her menu, together with a running list of pantry staples, as the basis for her shopping list. By sticking to the ingredients on her list, she avoids wasting food and money.
10 percent coupon strategy
Writing a grocery list will help prevent impulse buys and help you use your monthly 10 percent discount member coupon more effectively. For your discount shop, plan on stocking up on foods that will last all month, including cooking oils, flour, grains, beans, pasta, canned goods, seasonings, eggs, butter, and bags of long-lasting produce such as potatoes, onions and apples.
Also buy items from the Health & Body department, such as supplements and shampoos. Then take advantage of 5 percent discount member days on the 15th and 16th of every month to refresh your supply of seasonal fruit and vegetables.
Former PCC nutrition educator Leika Suzumura also suggests using your coupon to buy frozen items and foods you can freeze at home, including meats, tortillas and even cheese and dairy. Leika stresses that frozen options can be helpful especially throughout winter months: "fruits and vegetables that are flash-frozen at the peak of their season will have more nutrients than those on the shelf during the winter."
Also, remember PCC offers a 10 percent case discount (when you're not using your 10 percent discount member coupon). If you know you can use a lot of one item over several months, such as canned tomatoes, it pays to buy by the case. Wine has a special discount: buying four bottles or more will get you 10 percent off.
Befriending bulk
Becoming well acquainted with PCC's extensive bulk department is another cost-saver. On average, bulk offerings such as beans and grains cost 30 percent less. (Look at the "unit price" on shelf tags to accurately compare grocery items.)
Bulk spices particularly are cost-effective, in addition to being valuable sources of nutrients. PCC nutrition educator Nick Rose advises developing familiarity with fresh and dried spices, rather than spending more money on premade sauces, marinades, salad dressings and other seasonings.
Flexible proteins
Another budget-friendly move is to diversify your proteins. Some plant-based foods, especially beans, are high in protein. So is quinoa, which has 6 grams of protein per serving – almost as much as an egg. Eggs are probably the most cost-effective animal protein. Organic eggs cost less than 50 cents each, and are considered a "perfect protein" because they contain all nine amino acids. "You can eat a completely organic breakfast of two eggs and a cup of oatmeal for $1," says Nick.
Nick also recommends stretching your meat, so you can enjoy the same savory flavors while cutting down on animal products. For example, add some cooked quinoa to ground beef when making Sloppy Joes Cook chicken with mushrooms, which take on the savory meat flavors during cooking, while also providing a "meaty" texture.
Avoid food waste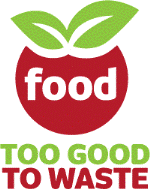 Knowing how to store produce properly is key in preventing food waste and saving money. Make sure foods are packaged correctly when you transfer them from your shopping bag to the fridge. Cilantro, for example, keeps longest when the stems are placed in water, then covered and refrigerated. Outside of the fridge, onions should be stored separately from potatoes, since they encourage spuds to spoil. Fremont PCC produce clerk Matt Rateau also suggests buying fruit in different stages of ripeness, so you don't end up with too much of one item at the same time.
Last, be sure to maximize use of what Leika calls "two-in-one vegetables." Incorporate all edible parts of vegetables, such as broccoli stems and beet greens, into your recipes. Toss potato skins, onion peelings, and other scraps in a pot of water to make savory broths, an economical foundation to all kinds of soups. Adding grass-fed beef bones (only $5 per pound) adds heartiness, too.
Cosima Amelang is a courtesy clerk at the Fremont PCC.