Biodynamic at PCC Natural Markets
This article was originally published in July 2013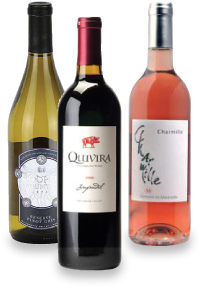 Wine
Biodynamic wine is 100-percent organic; in addition, the grower has gone beyond to try to bring the farming process more closely in tune with nature. For instance, biodynamic wine growers may make their own compost and plant according to the sun and the seasons.
The most compelling argument for biodynamic wines is that they're more evocative of the place they're grown — they have terroir. Here's a bit about them, with tasting notes from PCC's wine buyer, Jeff Cox.
Cooper Mountain & Cooper Hill (Willamette Valley)
Lush soils and climate influenced by the vineyard's proximity to both the Columbia Gorge and the Chehalem Mountains allow Cooper Mountain to produce some of the region's most expressive wines.
Tasting note: The pinot noir and pinot gris "Reserve" wines are aren't so much "big" as they seem to possess a special vibrant energy.
Montinore Estate (Willamette Valley)
Owner Rudy Marchesi acknowledges that there are many things about ecosystems we don't understand — but that positive things have positive consequences. "It's like karma," he says. "You have to be good all the time."
Tasting note: The pinot noir has aromas of sweet cherry confection laced with wafts of forest floor and notes of wild cherry and spice.
Domaine Lacroix Vanel (Languedoc)
Jean-Pierre Vanel produces wine from a small plot of land he inherited from his grandmother. His goal is simply stated: "Make my terroir speak, accompanying it, without leading it — that's my project."
Tasting note: Jean-Pierre's grenache-based "Fine Amor" is elegant, lively and a deeply expressive taste of both grape and vineyard.
Quivira Vineyard & Winery (Sonoma County)
"Working with the natural timing and forces of nature instead of against them produces better results. At specific times of year, we apply biodynamic preparations (made from cow manure, silica or teas of certain plants) to the soil to enhance the natural forces that are at work. We notice a clear improvement in the health of our soil and vines as a result."
Tasting note: Quivira's zin isn't fancy (or spendy) — it's old-school Sonoma, with abundant Dry Creek character.
Loimer (Austria)
"While we may have undergone criticism for [adhering to biodynamic principles], one thing is for sure: our wines have not. On the contrary! And that's what truly matters in the end."
Tasting note: Grüner Veltliner tends to be a brightly flavored grape. Loimer's nearly jumps out of the glass with brilliance.
Wilridge Winery (estate wines only, Washington)
"I am by nature a rational person and somewhat skeptical of the spiritual claims that underlie biodynamics. However, one cannot argue with the results — some of the best wines in the world come from biodynamic vineyards." — Paul Beveridge, Wilridge Winery
Tasting note: The Estate "Melange" blanc is a weave of old-world structure and style with straightforward, energetic Yakima Valley character.
Domaine Malavieille (Languedoc)
Pour a glass of Malavieille rosé from this generations-old family farm and vineyard and taste biodynamic farming in action.
Tasting note: One of my top-three rosés this year — among some astoundingly delicious competition.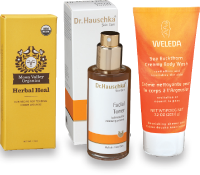 Body care
Herbs and other ingredients are produced on biodynamic farms in several body care products at PCC.
Dr. Hauschka
This skin care company has been producing natural products for nearly 50 years. The vast majority of ingredients are grown biodynamically and organically, or ethically wild-harvested.
Try: Cleansing Cream, Moisturizing Day Cream
Weleda
"We set up one of the very first biodynamic gardens in the 1920s to provide us with the natural, effective raw materials we needed to make our products the way we knew they should be made," says the Weleda website. "Today we have 50 acres of these biodynamic gardens in Germany, with more in Switzerland, France, the UK, the Netherlands, Argentina, Brazil and New Zealand, collectively growing more than 300 healing plants and flowers."
Try: Skin Food, an intensively nourishing, deeply hydrating whole-body cream for dry, rough skin.
Moon Valley Organics
"We grow our 100-percent certified organic herbs using biodynamic practices," says Moon Valley's Kim Denend and Aaron Otto. "They are carefully dried, processed and packaged on site. What we can't grow we source from local organic farms and suppliers who support fair trade."
Try: Moon Melt Lotion Bar, a lemon-vanilla scented moisturizer with the natural healing and anti-inflammatory properties of calendula and comfrey combined with the farm's beeswax.