Favorite ice creams
This article was originally published in July 2012
So many flavors, so little time — the ice cream aisle at PCC is overwhelming, we know. It's an eternal debate: should you choose cool, pure vanilla or classic chocolate? Or, is it time to go for something outrageous (think Karmel Sutra) or elegant (French lavender)? Call it the Ice Cream-lover's Dilemma.
Taste them all! Try one made with coconut milk today, then maybe a tart, citrusy sorbet tomorrow, or a surprisingly rich frozen yogurt. To help narrow the choices, we asked ice cream aficionados on our staff what flavors they turn to time and again. Here are their favorites.
Dairy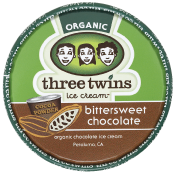 Three Twins Ice Cream — Organic ice cream made in Northern California with local milk and cream, without stabilizers or emulsifiers.
"Bittersweet Chocolate — positively the best chocolate I've tasted. It's also nice because it's lower in fat than other premium brands." — Nancy Gagnat, Web & Sharepoint architect
"Madagascar Vanilla! It's creamy, vanilla bean-y and not too sweet. I put nothing on it except sometimes a few turns of the nutmeg grinder! I can only have a little dairy, and this product is worth it." — Janice Parker Theiss, PCC board administrator
"Dad's Cardamom has great flavor and good texture (it's not too thin or airy, not gummy)." — Marianne Gibbs, human relations, and Diana Lovitt of Greenlake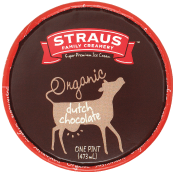 Straus Family Creamery — Organic ice cream made in Marin County, Calif., with the farm's pastured milk and cream, without stabilizers or emulsifiers.
"My go-to brand because it uses no guar gum, carob bean gum, xanthan gum or carrageenan found in many brands, including some other organics. Every flavor is honest perfection, especially the coffee that has a hint of cocoa." — Trudy Bialic, director of public affairs
"Mint Chocolate Chip — Rich, creamy and just yummy all around! The chips are a decent size and there are always plenty of them." — Nancy Gagnat
Alden's Organic Ice Cream — Good value for families, comes in 48-ounce containers.
"It's organic and that matters. But there is no political sacrifice here. I buy chocolate chip again and again. It's rich ice cream and the chips are actually shaved semisweet chocolate, good on their own and melt on the tongue like ice cream! Blackberry also is scrumptious with no icy fruit as is so often the case with berry frozen treats. Alden's is much more affordable in the larger containers it comes in than the many other gourmet brands in pints." — Rebecca Sadinsky, PCC Farmland Trust executive director
"I'm a big fan of Alden's vanilla. It's so delicious and creamy, and there is less sugar in a serving of the ice cream than in some yogurts!" ­— Leika Suzumura, [former] nutrition educator
Julie's Organic Chocolate frozen yogurt — Several staff said they turn to this when they want a frozen treat that's lower in calories and fat than ice cream. It's organic and has only 130 calories per serving.
"So good you won't even notice it's yogurt. It has that same creaminess of ice cream." — Sara Janus, PCC office
"It tastes amazing!" — Lori Paulson, Greenlake
Snoqualmie Ice Cream — Locally made using milk and cream from a single farm.
"I like every flavor because they're smooth, bursting with flavor, and satisfyingly cold but never icy and never too sweet. The Ginger is the best ginger ice cream I've ever had." — Rebecca Sadinsky, PCC Farmland Trust executive director
"The seasonal flavors we carry around the holidays, Pumpkin and Peppermint Stick. They're both so delicious it's almost debilitating! " — Matthew McQuilken, PCC assistant merchandiser
"Snoqualmie is one of the Northwest's hidden treasures," says PCC Redmond's Craig Larsson, who especially likes Mukilteo Mud. "The mousse-like texture slowly melts into your mouth, then there's a thrilling sensation of four different chocolates hitting your taste buds. It's pure chocolate ice cream heaven."
Double Rainbow Gourmet Ice Cream —
"Dulce De Leche is caramel ice cream with a delicious, delicate smooth caramel swirl – it's delish!" — Sara Janus, PCC office
"I love the quart-size in the Mint Chocolate Chip and coffee flavors. The quart tastes creamier, and less fluffy, than the pint for some reason." — Traisa Skarbo, Edmonds
Small frozen treats
Our staff love these individually sized delights.
Ruby Jewel's "The Chub" — chocolate chip cookie with vanilla bean ice cream
Ciao Bella Gelato Key Lime Graham Gelato Squares — key lime gelato between graham crackers
Smooze fruit ices — dairy-free, coconut-based frozen push pops
Almond Dream and Rice Dream Dessert Bites — dairy free "ice cream" bites with chocolate shells
Julie's gluten-free ice cream sandwiches — lemon frozen yogurt between vanilla cookies
Dairy-free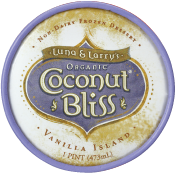 Larry and Luna's Coconut Bliss — This organic brand from Eugene, Ore. is far and away the staff favorite for vegan "ice creams," made with organic coconut milk instead of cream, and organic agave instead of sugar. Even die-hard regular ice cream fans don't turn down a bowl of Coconut Bliss. PCC carries many decadent flavors: Cherry Amaretto, Cappuccino, Chocolate Hazelnut Fudge, Chocolate Peanut Butter, Dark Chocolate, Mint Galactica, Naked Coconut, and Vanilla Island.
"Pick your flavor, it doesn't matter. My test for alternative ice creams is to try the vanilla. You can't hide anything in vanilla; it's good or it isn't. The Vanilla Island is better, in my opinion, than just about any dairy ice cream out there. It's creamy and luscious, with good mouthfeel and great flavor. The whole line is several steps above any other non-dairy. Dark Chocolate is amazing! My sister even thought it was delicious (I failed to tell her it was non-dairy until after)". — Monte Vilhauer, Kirkland
"I love the Dark Chocolate because it's fair trade and delicious with relatively few ingredients." — Chris Schults, PCC Web developer
"All flavors are good but the Naked Coconut is my favorite." — Corinne Caldwell, View Ridge
"Any flavor, but Dark Chocolate is the special one!" — Laurie Horne, Seward Park
Ciao Bella sorbet — Ciao Bella makes gelato and sorbet without corn syrup common in other brands.
"The Blood Orange is so crisp and tart, it's really refreshing." — Kathi DeAnda, Redmond