PCC Board of Trustees report, July 2012
This article was originally published in July 2012
PCC Board of trustees election results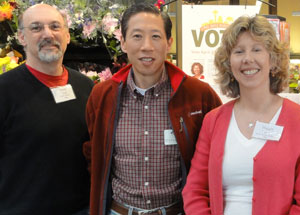 PCC's 2012 annual election began on Tuesday, April 24 and ended Thursday, May 17. The ballots were counted at a public meeting at the business office on Monday, May 21.
VOTE TOTALS ARE AS FOLLOWS:
(*Top three candidates are elected to three-year terms.)
Maggie Lucas (incumbent) — 1,709*
Stephen Tan (incumbent) — 1,654*
Sandy Voit — 1,352*
Art Scheunemann — 640
Nominating Committee
(each elected to serve one-year term)
Tom Monahan — 1,535
Julie Tempest — 1,468
Janet Hietter — 1,420
Mary Simon — 1,411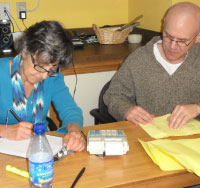 There were 2,052 valid ballots cast or 4.278 percent of active members. Quorum for this election was 1,439 (3 percent of 47,958 active members as of March 31, 2012).
On behalf of the 2011-2012 nominating committee, its chair, Rick Riehle, remarked, "A good many sincere, earnest and qualified individuals participated in the election process this year. Our thanks to them all. The members of PCC will be well-served by our new and returning board members."
Trustee Stephen Tan, who will be starting his third term on the board, said of his re-election, "It's been a privilege to serve PCC as a trustee. I'm grateful for the opportunity to continue my service."
Reacting to being elected to her second term on the board, Maggie Lucas said, "Thank you to all the members who participated in this year's election. I am proud and grateful to be able to serve a second term as a trustee of this remarkable cooperative."
Elected trustee Sandy Voit said, "I appreciate the support of the members who voted in this year's election. I am honored to be chosen to serve on the board, and look forward to working to meet your needs."
West Seattle hits high mark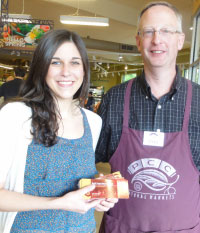 Every year on the election ballot we ask members to select the store they shop at most frequently. This year 434 voters named West Seattle their home store making it this year's winner of movie tickets for its staff.
Board meeting report
The board met on May 29 and heard reports from its board development, member relations and finance committees.
Member relations reported on plans for new events that would foster board/member linkage and on its work on the next member survey, including the review of two proposals from local research firms. The board approved two minor policy language revisions as proposed by the finance committee and also approved naming Clothier and Head, PC to conduct the 2012 financial audit. Board development asked for and received approval of revisions of the protocol to approve candidates for the nominating committee.
The next board meetings are June 26 and July 31 at 5 p.m. at the co-op office. Members are welcome at all public portions of the meeting and member comment period is at 7 p.m.