Your co-op, September 2007
This article was originally published in September 2007
Fall member meeting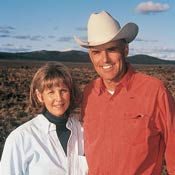 Wednesday, October 17, 5:30 p.m.
St. Demetrios Hall
2100 Boyer Ave. E., Seattle, Wash.
Dinner will be served at 6 p.m. Please RSVP by October 10, 2007.
Free parking
Directions are below, or call 206-547-1222.
Accessible by Metro Bus #25 and #48 (http://tripplanner.metrokc.gov).
This new venue for our member meeting will allow us to accommodate more members and give us the freedom to serve great PCC food. Board administrator Janice Parker notes, "We're excited to offer our members a new location for our membership meeting — one that offers us more space and free parking."
Once again, each dinner table will be hosted by a member of the board or management who will facilitate discussions. "This idea of making each table a 'mini-focus group' has become an outstanding vehicle to hear from our members on a variety of topics," notes Alexander Rist, member relations committee chair.
DIRECTIONS TO ST. DEMETRIOS HALL
From Seattle
From I-5 North or South, take the 168B (SR 520 exit)
Exit Montlake Blvd off of SR-520 and bear to the right
Turn right onto Montlake Blvd East and immediately turn right onto East Roanoke St.
East Roanoke St. becomes 19th Ave. E. Continue to Lynn St. and turn right.
Immediately as 19th E turns into Lynn St, take the first left into the parking lot
From the Eastside
Take SR-520 West
Exit Lake Washington Blvd and turn left onto Lake Washington Blvd.
Make a right turn onto Boyer Ave off of Lake Washington Blvd.
Follow Boyer Ave East (crossing 24th Ave E) to 2100 block; church is on your right.
From I-90
Get onto I-5 or I-405 and follow the Seattle or Eastside directions above.
July 31 board meeting report
The board established several standing committees and named chairs for each: Board Development (Linnea Noreen, chair), CEO Compensation (Julie Tempest, chair), Finance and Audit (Bob Cross, chair) and Member Relations (Alex Rist, chair). A task force also was appointed (to be chaired by Chantal Stevens) and charged with reviewing all board policies and our bylaws.
Eva Childers, who was elected to serve on the 2007-2008 nominating committee, has resigned for personal reasons. Our bylaws require a minimum of four non-board members on the nominating committee, so the board voted unanimously to appoint former trustee and board chair Mary Simon. Given her skills, background and history of service to PCC, the board agreed that Simon would be an asset to the process. "We're delighted Mary was available and is willing to serve the co-op in this role," says board chair Julie Tempest.
Management reported on the status of lease negotiations for new store locations in Edmonds and Seward Park.
Next board meeting
The next board meeting is scheduled for Tuesday, September 25 at 5 p.m. at the co-op office. Members are welcome to attend all public sessions of the board meetings. There's a dedicated member comment period at 6 p.m.
Talk to the Board
Saturday, September 29, 11 a.m. to 3 p.m.
View Ridge PCC
Talk to the Board visits provide opportunities for members to talk with board trustees one-on-one. Each month, a different board member spends several hours at a different store listening to members and shoppers.
his month, visit with a board member at the View Ridge PCC, which is celebrating 20 years of operation.
PCC members recruited for board service
The 2007-2008 nominating committee soon will begin recruiting PCC members interested in serving on the PCC Board of Trustees. The committee has elected Deanna Theiss to serve as chair and soon it will interview current trustees to get feedback on the type of skills they think would be helpful, considering issues that the board may face in the near future.
Stephen Tan is the board's representative on the new nominating committee. He says, "As our membership, sales, physical plants and number of employees continue to grow, we're seeking expertise in retail, commercial real estate, human resources and information technology."
Previous board experience is helpful, but not required. Trustees receive an annual stipend.
The application deadline is Monday, November 6, 2007, at 5 p.m. For an application packet or more information, call Janice Parker at 206-547-1222 or email nominatingcommittee@pccmarkets.com