Setting a sustainable table
by Christa Gardner
This article was originally published in November 2005
(November 2005) — The collective effort of many individuals who commit to supporting local and sustainably grown foods can make the vision of sustainability a reality. Choosing products from local growers and producers can help us set a truly sustainable holiday table, and landscape. Luckily for us, our regional backyard provides all that we need.
Setting the right tone and ambiance for your holiday meal is almost as important as the meal itself. Nothing creates a relaxed and inviting setting better than soft candlelight, especially from non-toxic and naturally aromatic beeswax candles produced right here in Seattle by Big Dipper Wax Works.
Big Dipper candles offer a healthier, sustainable alternative to standard paraffin candles that are chemically bleached and contain artificial and carcinogenic compounds that are released during burning. Big Dipper candles are made exclusively from beeswax, a 100 percent natural, renewable resource, and they burn up to five times longer than paraffin.
Up the road in Woodinville is another small business with big potential to set your holiday meal off to a great start. Mark Ryan Winery, founded in 1999 by wine aficionado and adventurer, Mark Ryan McNeilly, is making its mark on palates near and far with its creatively named, locally produced wines. And what goes better with wine from Woodinville than cheese from Chesaw or Chuckanut Mountain.
Sally Jackson has been making cheese, by hand and at times without electricity, in Chesaw in the Okanogan highlands for 30 years. Sally and her husband, Roger, rely on barter and collaboration with local farms to obtain most of what they need to produce their internationally acclaimed goat, sheep, and cow milk cheese. This includes the local chestnut leaves that have become her trademark wrapper.
New technologies, such as online ordering or fancy refrigeration houses, have not yet made it to Sally Jackson's farm, and they just may never — out of choice. She seems to be doing just fine without them.
To the west and in slightly more modern quarters, Roger and Suzanne Wechsler are making their contribution to the craft of cheesemaking with their certified organic Samish Bay cheese company.
The Wechslers raise their cattle from birth on 100 percent organic feed and allow them to roam freely on picture-perfect pasture. They are so assured that their animals have a good life on their farm, they invite visitors to come for a farm stay and see for themselves. Whether it's a mild and creamy Samish Bay gouda or a Sally Jackson guernsey, lure your guests to the holiday table with local flavors.
The real cornerstone of any good meal is fresh, organic produce, and we're lucky to have variety and abundance in our own backyard. If you're thinking of adding a zesty carrot ginger soup or a simple side dish of sautéed carrots and fresh dill to your menu, you'll have Nash Huber and his crew at Dungeness Organic Produce in Sequim to thank for the rave reviews you'll get. Nash's carrots are so sweet that fans call them "carrot candy," which also makes them great on their own for nutrient-rich snacking as you ready your feast.
Nash's visionary apprentice program for young farmers, and his contributions to the PCC Farmland Trust to preserve farmland for future generations, further sweeten the bounty from his lush crops. We can continue to enjoy his locally grown Brussels sprouts, collards, kale and beets through December — some of them through March.
Our good neighbors in Oregon and California include some committed and innovative sustainable food producers. For those who enjoy a traditional turkey yet want a healthy and sustainably raised bird, the Diestel brand is an obvious choice. All Diestel birds are free-range, getting plenty of exercise and clean air, and are fed a pure vegetarian feed that's routinely tested to make sure it's free of pesticide contamination.
The Diestel's Heidi Hen label is certified organic. This year, Diestel also is selling through PCC a very limited supply of organically raised, heirloom turkeys, all old-fashioned Bronze breed. The hope is that by creating demand for these smaller — and some say more delicious — birds, more farmers will raise them and help restore biodiversity among turkeys, one of the most hybridized domestic animals.
Finally, it's time to loosen the belt a notch and get down to the real business of the holiday meal — dessert. At this time of year, dessert means pumpkin pie. For the ambitious that want to make their pie from scratch, family-owned-and-operated Rent's Due Ranch in Stanwood, Wash. offers delicious, organic sugar pie pumpkins.
For those desiring a little short cut, Farmer's Market in Corvallis, Ore. offers canned organic pumpkin and organic pumpkin pie mix. No pie is complete without a dollop of fresh whipped cream, and the folks at Faith Dairy near Tacoma produce a natural, creamline product that has won many an unscientific taste test.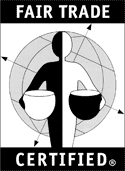 Top this meal off with an aromatic cup of certified fair trade, organic coffee and you will have yourself a veritable sustainable feast, from beginning to end. The fulfillment of this feast will extend far beyond the gustatory delight of your guests, and well into the next generation.
The benefits and the beauty of supporting local producers and providers are multi-dimensional: sales revenue is kept within the local economy, and shorter shipping distances means fresher, healthier food and reduced pollution and resource consumption.
Buying organic further benefits us by sequestering greenhouse carbons, protecting farm worker health and safety, building the tilth of the soil so it holds more moisture in times of drought, and enhancing food integrity, all while reducing the burden on the public sector to bear the costs of alternative, chemically based farm systems. And if you're lucky, you'll have the opportunity to get to know the guy who grows your favorite carrots, or the woman who makes that killer cheese.
Setting a sustainable table is something we can do this holiday, and every day of the year, knowing that in our indulgence we are giving greater health and prosperity, and fostering much-needed cohesion and renewal between and among all living things. If we have privilege enough to make choices in how we consume, let us use our hearts and good sense to make such choices wisely.
Christa Gardner holds a master's degree in integral health education and is a certified nutrition consultant. She is also an instructor for PCC Cooks.