New kit available to help parents protect children from pesticides
By Erika Schreder, Washington Toxics Coalition
This article was originally published in April 2002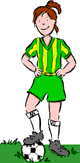 A Healthy Schools Pesticide Action Kit for parents and community activists is now available from the Washington Toxics Coalition. The kit is designed as a resource for people who are concerned about pesticide use in schools and want to take action in their local school districts.
Pesticides that are linked to cancer, nervous system damage, and other serious problems are used regularly in many Washington school districts, often for purely aesthetic purposes such as controlling weeds in lawn or shrub beds.
The kit builds on momentum created by the passage of Washington's new Children's Pesticide Right-to-Know Act, passed as SB3553 during the 2001 legislative session. The act goes into effect July 1, 2002. The kit contains fact sheets and resource lists to help parents understand and use the law to pass strong policies in their school districts.
The act's provisions provide significant new resources for parents and others working to get pesticides out of schools. The law's notification and posting requirements for school districts include: 1) posting notification signs and notifying interested parents at least 48 hours in advance of any school pesticide application; 2) making available an annual summary of school pesticide use, and 3) informing parents of the district's pest management policies and practices.
The requirement for an annual summary of pesticide use means that parents will have easy access to information about what pesticides are used and for what reasons. This information will provide a head start for parents seeking to end those pesticide uses.
WTC's Pesticide Action Kit is modeled after a kit developed last year by children's health advocates in California. It addresses several topics, including:
what is the Children's Pesticide Right-to-Know Act;
pesticides and children's health;
10 steps to a healthy school, and
notification: your right to know.
The Healthy Schools Pesticide Action Kit is available from WTC by calling 800-844-SAFE or as downloadable PDF documents online at www.watoxics.org