Sweet, summer pies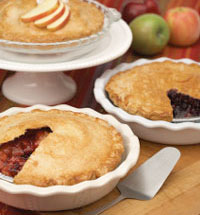 Come summertime our PCC Bakery is filled with seasonal delights, from blueberry pie crafted with local fruit to refreshing, creamy Lemon Coconut Custard Pie to dense and dreamy
Sour Cream Pound Cake.
We turn out beautiful cookies, cakes, scones and pies all summer long so you won't have to crank up your oven. Even better, pair our baked treats with fresh organic local fruit from our Produce Department.
Dish up summertime treats
Deep-dish fruit pies
Our deep-dish, butter-crust fruit pies are flaky, rich and satisfying. Selection varies by location.
Apple — Just right with some organic vanilla bean ice cream.
Blueberry — Tart and tangy, made with local berries.
Cherry — Our best seller! Made with sweet and sour local cherries.
Peach — Sticky-sweet, a true taste of summer.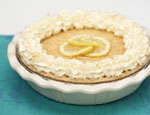 Summertime cream pies
Lemon Coconut Cream — Sweet and tart, with a touch of coconut. Made with organic lemon juice, buttermilk and sugar.
Lime — Made with a graham cracker crust and organic lime juice from Columbia Gorge Organics.
Sour Cream Pound Cake
Perfect for hot summer days with seasonal berries and fresh whipped cream.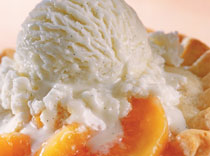 Perfect pairings
What could be better with fruit pie than the perfect ice cream? Some great flavors to try:
Straus Family Creamery — Organic Vanilla Bean ice cream, a great match with any pie.
Snoqualmie Gourmet — Crème Fraîche frozen custard, refreshing with blueberry or peach pie.
Julie's Organic — Caramel ice cream, for an especially rich apple pie experience.
LaLoo's — Goat's milk ice cream in Deep Chocolate, a decadent pairing with our cherry pie.