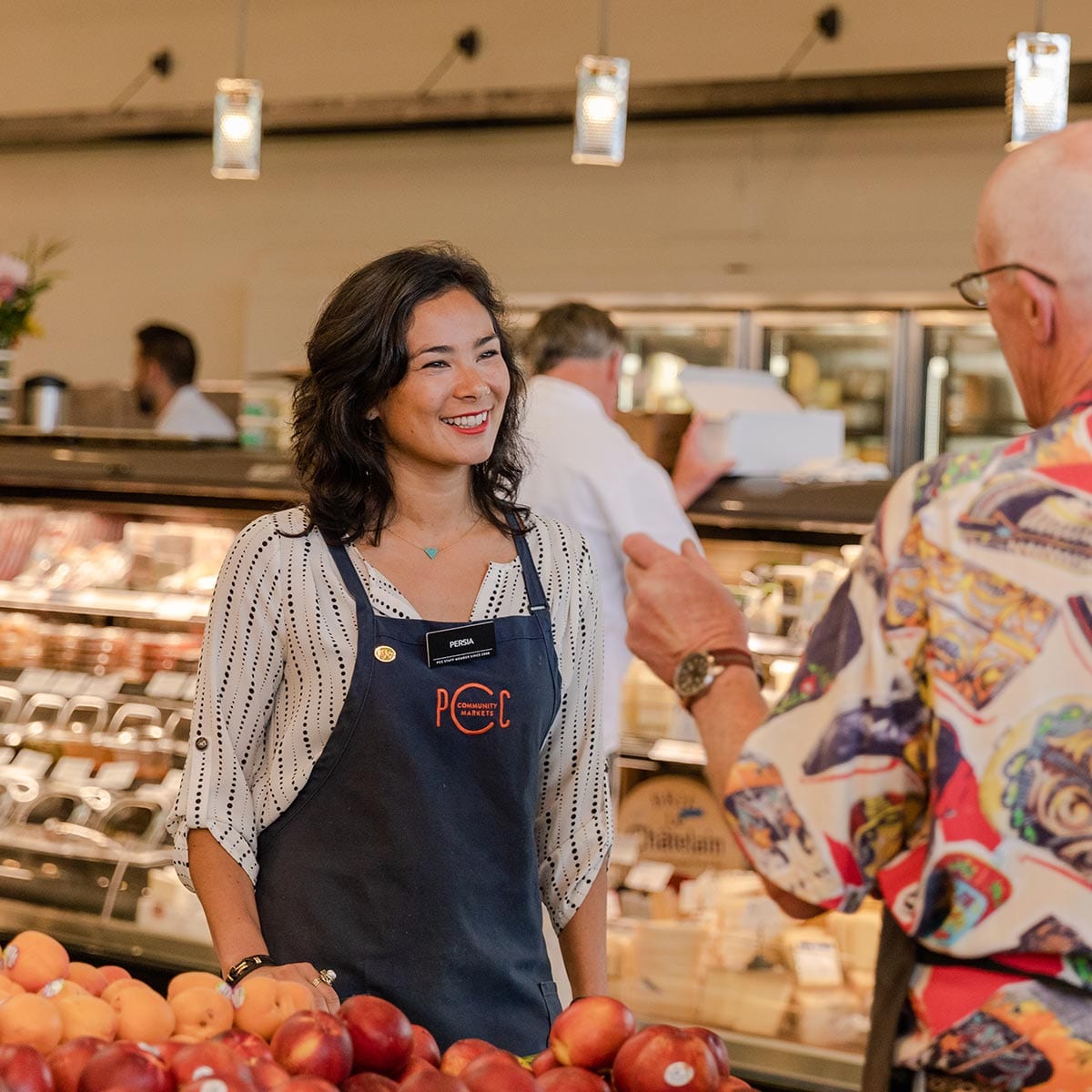 This profile was originally published in October 2019
Persia Wakatsuki
Store Director | Green Lake Aurora
You could say Persia Wakatsuki has grown up at PCC — and not just because her dad worked there for 30 years. The recently promoted Store Director of Green Lake Aurora PCC began her PCC career in 2002 while still in high school. Starting as courtesy clerk, Persia worked up to Assistant Store Director at Bothell PCC before landing in her most recent home, which is just 10 blocks from her actual home in Green Lake.
As Store Director, she loves making a difference in people's lives, whether that means creating health and wellness challenges for her team, convincing one of her customers to create her own line of jerk spice rub (true story), or celebrating a staff member's five-year wedding anniversary, whose husband also works at PCC.
"It's impossible not to be super engaged here," she says, adding that the constant personal and professional development opportunities are one of her favorite things about the job.
Another thing she likes is the health care benefits. PCC has an outstanding employee assistance program, where Persia and her staff can get six counseling sessions without needing to research therapists or pay anything out of pocket.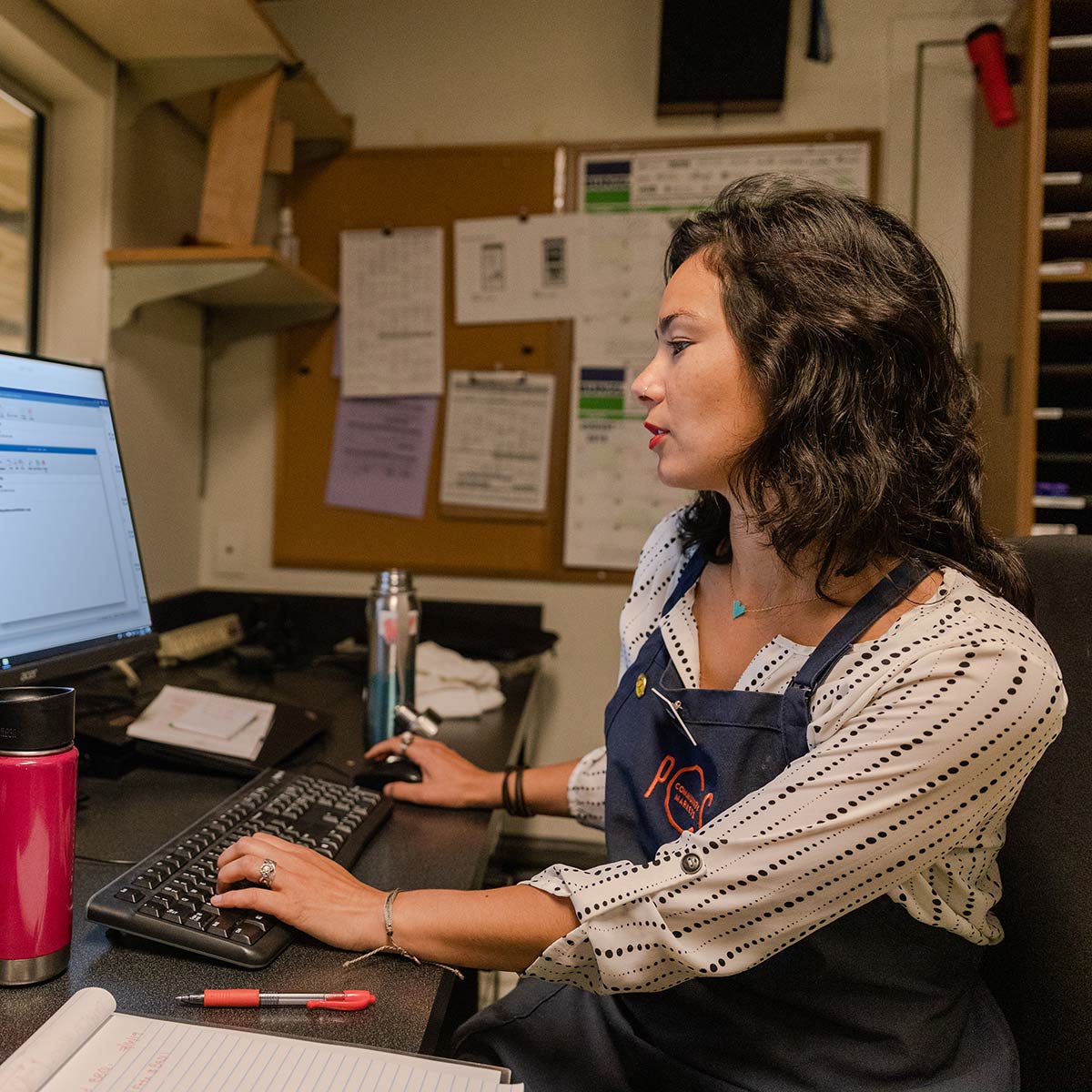 7:00 a.m
She's all-in when it comes to her PCC family, so when Persia begins her early shift, she gives her team everything she's got. She's also extremely efficient and immediately starts checking off her to-do list, like pulling up sales forecasts, scheduling and payroll.
7:30 a.m.
Part of Persia's morning routine includes walking the store and chatting with her staff about sales, sick coverage or any concerns for the day. She's worked hard to reestablish her relationships with coworkers as she's moved into a leadership role, but the one thing that hasn't changed is the fact that she's really thoughtful. So much so, that during the holidays it's not unusual for her to stay up until dawn baking cookies for her entire staff.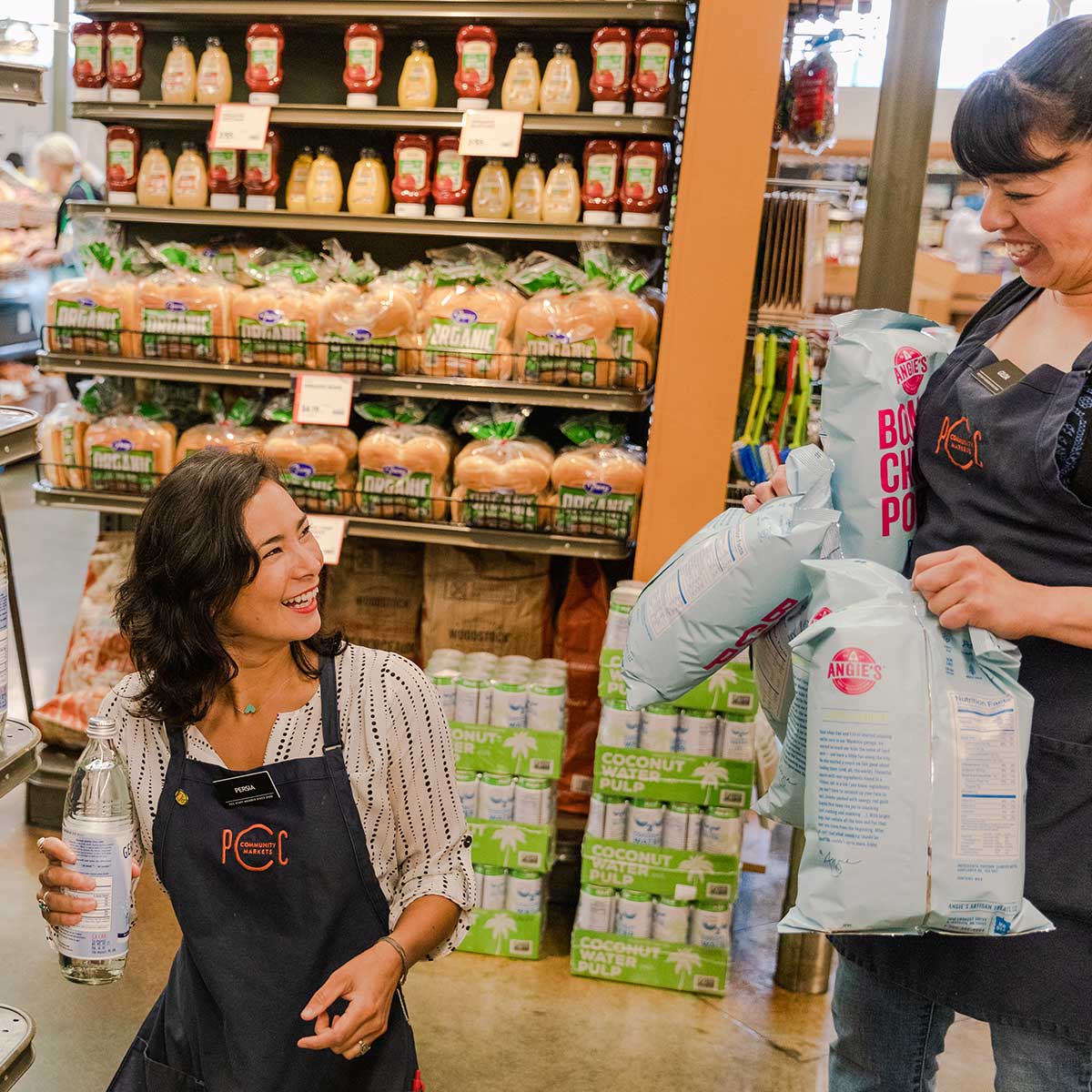 11:30 a.m.
As Store Director, Persia is in charge of managing donations, something PCC gets a lot of requests for. Her goal is to make sure the values of the nonprofits they work with are in line with PCC's values of education, environment and community — like Project Seawolf, a company her store worked with recently that's committed to the protection of Pacific Northwest ecosystems and wildlife.
3:00 p.m.
Building relationships is something Persia is passionate about. In fact, before becoming Store Director, she'd often spend part of her shift at the registers getting to know her customers. She's loved watching their lives unfold over the years, from shopping as a single person to being married to grabbing dinner with their kids in tow.
When she's not winning over her customers and staff at work, you'll find Persia at music festivals (she just got back from Arcosanti outside of Phoenix), cooking savory recipes like pork stew and divorced enchiladas, and building a chicken coop for the newest members of her family who will soon join her dog and cats at home.