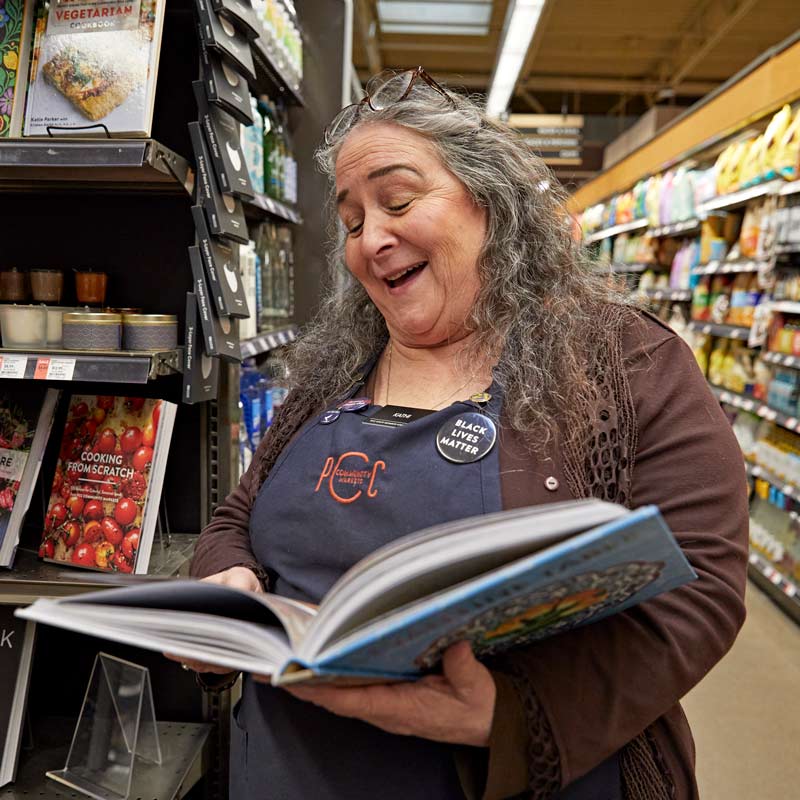 Kathi Bonnabel (SHE/HER)
Health & body care clerk | Redmond
Within a few minutes of meeting Kathi, you understand why she's perfect for her role as Health & Body Care Clerk. The master herbalist, gardener and extremely nurturing people person thrives on helping her customers navigate the emotional and physical ups and downs of life.
People go out of their way to see Kathi. Having worked at PCC for more than 22 years, she's learned: "You need to build trust. They're telling you very personal details about themselves. I've guided customers through pregnancies, divorces, even cancer diagnoses."
Kathi typically works 1 to 10 p.m., a shift she loves because it allows her to spend mornings with her students — she's director of the Hermit's Grove Master Herbalist Program — and tend to her rhubarb before coming in.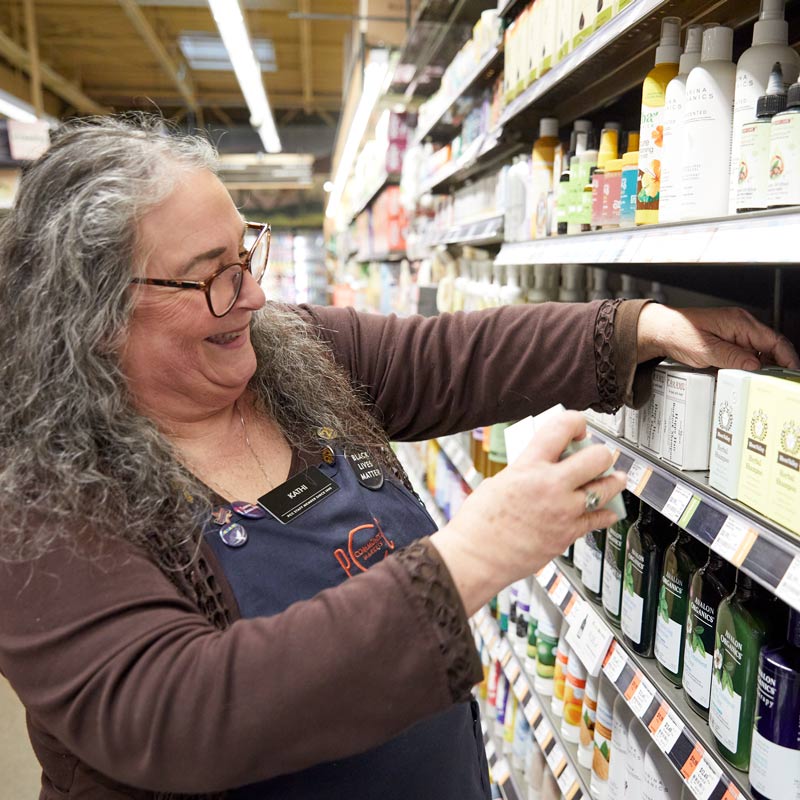 1:00 p.m.
First, Kathi checks to see what shipments have arrived. Once those are out on the floor, she assesses stock levels and reorders anything her department is running low on, including products from local makers like Bodyceuticals, Shepard Moon Concoctions, and Host Defense Mushrooms. She can accommodate special requests too, often going the extra mile for her customers to get an item her store usually doesn't carry.
2:15 p.m.
Kathi takes exceptional care of her customers, using her decades of experience and science-based knowledge to assist them in making informed choices about their health.
She knows she's in good hands as a PCC staff member as well. After a recent foot surgery, Kathi had to take three months off to heal. It made her feel valued to know she was being taken care of through the company's Paid Family and Medical Leave benefit and the Family Medical Leave Act, which protects job benefits. "I was not without a paycheck while I was recovering," she says.
3:00 p.m.
During her first break, you'll likely find Kathi listening to an audio book. Right now, she's into "Gathering Moss" — a collection of essays about the relationship mosses have with each other — by ethnobotanist, Robin Wall Kimmerer. It's safe to say nature and the planet aren't just Kathi's job — they're her life.
4:30 p.m.
Kathi's also the point person for her store's Social and Environmental Responsibility Donations Program, managing requests and overseeing the store's donation budget. This year, Kathi notes, "We're really focused on food security." Redmond PCC has established partnerships with Nourishing Networks to create a box lunch program, as well as Oxbow Farms, where they'll be sending food to the summer camp staff who are teaching kids about growing their own food.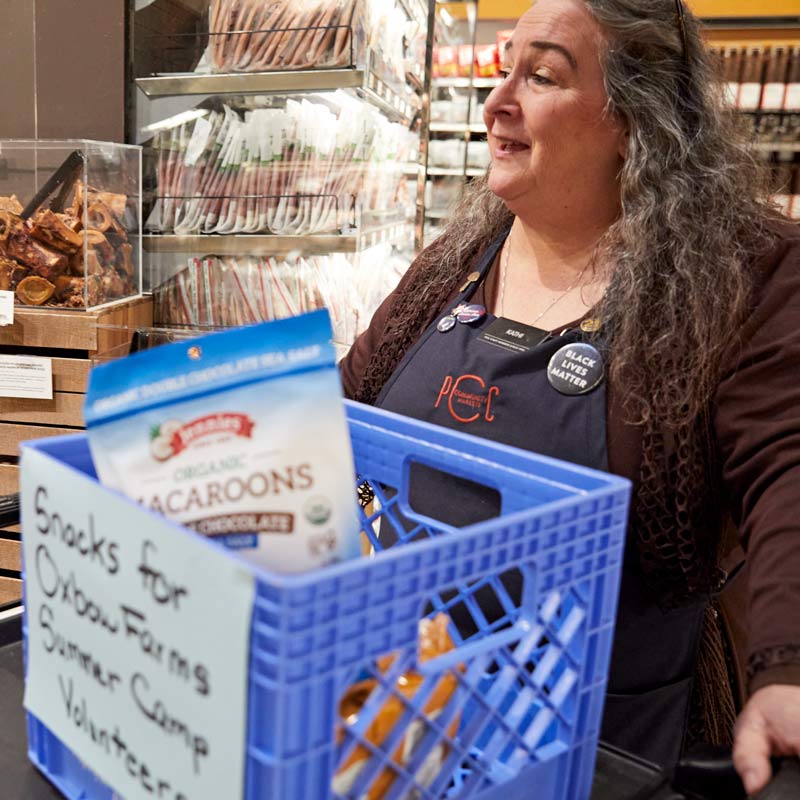 6:00 p.m.
Following her lunch break, which coincides with the afterwork crowd, the store tends to get busy. Since her department is in the front of the store, Kathi is one of the first to notice if she needs to help with cashiering or bagging. "We're so fortunate to have such a great team in Redmond," she says. "We really look out for each other."
9:30 p.m.
Before she leaves, Kathi makes sure everything is ready for the next morning's coordinator. That means ensuring shelves are stocked, open orders are submitted, and her department is tidy.
In addition to Kathi's roster of accomplishments in the natural health field, she's an author, currently writing a book with her mother about their Acadian heritage. Kathi is also an exceptional cook. If you're lucky, you might even get to taste her famous gumbo.