This profile was originally published in September 2019
Natasha Connaughton
Deli Helper Clerk | Edmonds
Ask Natasha Connaughton what she likes best about her job at Edmonds PCC and she'll tell you, "it just feels like family." That's partly because her mom works in the bakery, but it's also because Natasha has a natural bond with everyone she comes into contact with, from her regular customers who stop by for their afternoon lattes to her close-knit community of coworkers.
Natasha has worked at the Edmonds store for almost a year. In that time, the confident self-starter has taken it upon herself to learn the ropes in nearly every department, even visiting other PCC stores on her own time to see how their deli cases are set up.
You could say multitasking is her specialty. In addition to everything Natasha does at her full-time job at PCC, she's working toward a double major in Behavioral Health and Public Health at Lake Washington Technical College and runs a healthy living blog where she writes about topics like how GMOs affect our bodies. She also works as a photographer on the side shooting weddings and senior portraits. And while she has a lot of passions, her priority is creating a welcoming and inviting environment at her store.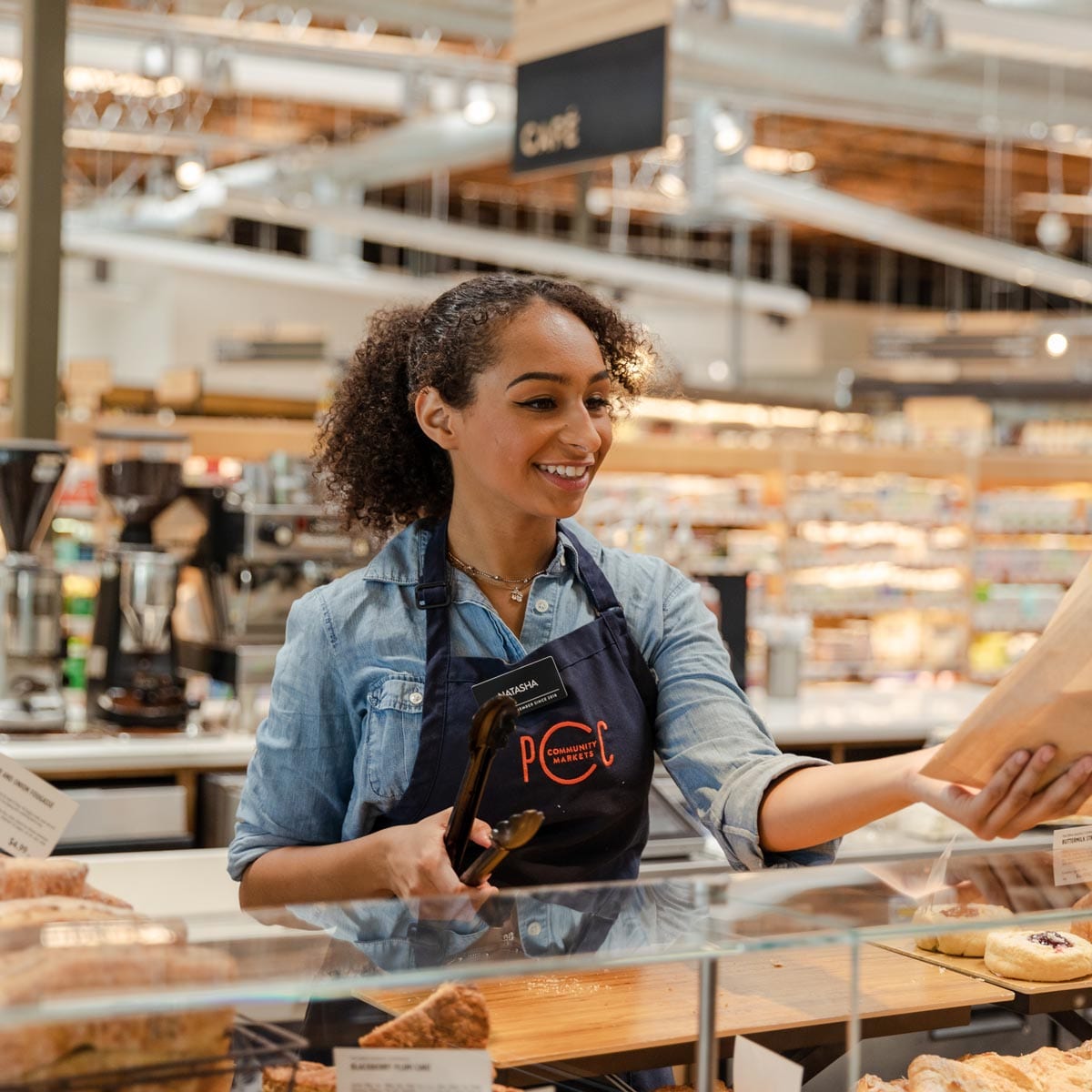 3:00 p.m
Classes end by early afternoon, so after Natasha's Case Management class, she drives to the Edmonds Library to tackle homework or straight to PCC. Once at work, she familiarizes herself with what needs to get done: refilling the hot bar, making golden milk lattes or dishing up scratch-made salads in the deli.
5:00 p.m.
Natasha fields a lot of questions when the dinner rush starts. "My customers might be curious about a salad they had once or ask which of the baked goods are gluten free," she says. Because she's knowledgeable about health and a great problem solver, she's able to help them in a heartbeat.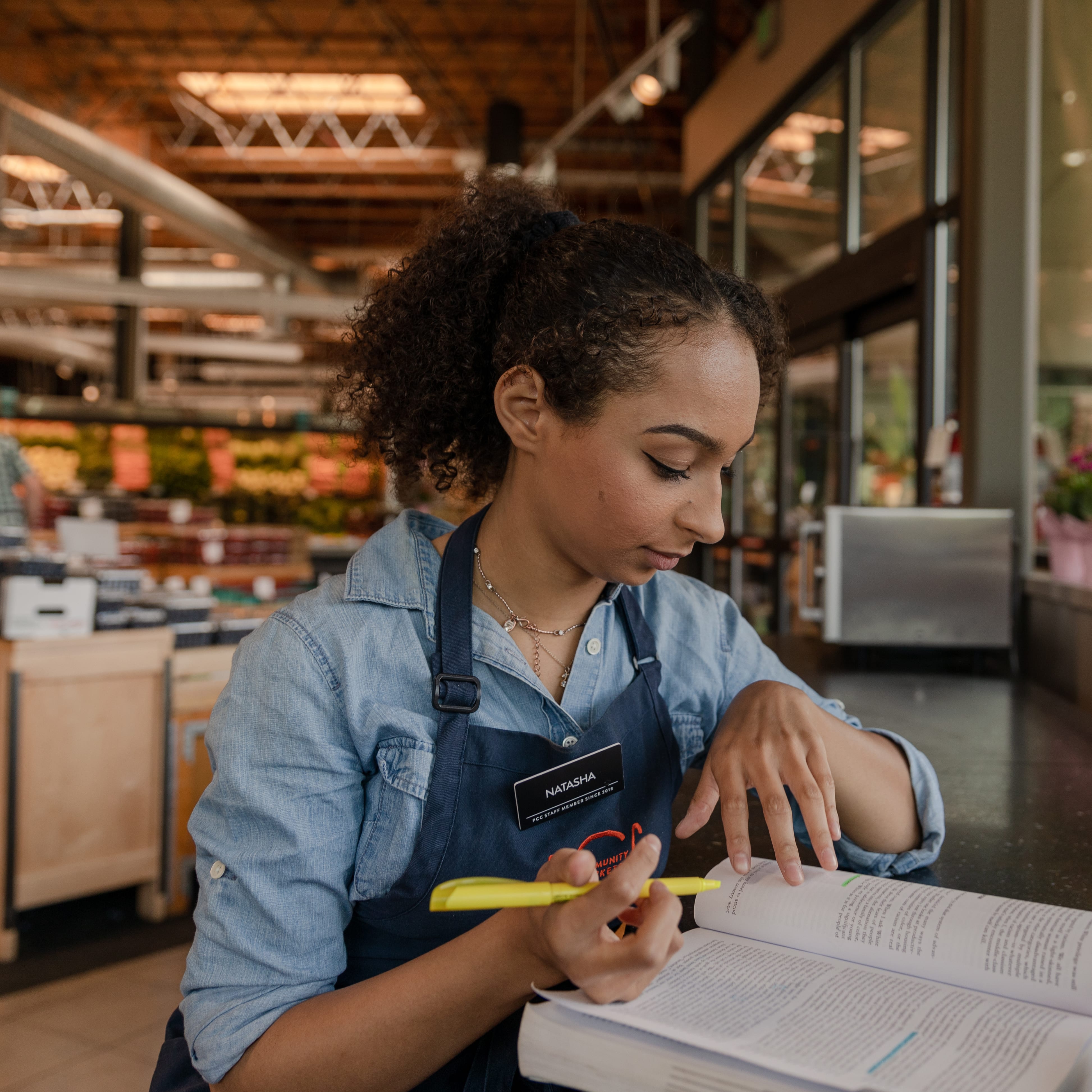 7:30 p.m.
During her break, Natasha sneaks in a little more homework. Then she'll cover her coworkers' breaks at the espresso bar, deli or taqueria. She likes that PCC is flexible when it comes to her schedule, adding, "If I need specific time off for school or appointments, it's no problem."
10:30 p.m.
There are always people coming in — right until the store closes — so Natasha continues to clean and restock until 11 p.m. After that, she'll close down the deli cases and take out compost and garbage bins before heading home to catch up on laundry, organizing her hours and doing more school work before finally going to bed around 12:30 or 1 a.m.
Natasha describes herself as outgoing and outspoken. And when you meet her, you'll totally agree. She believes in standing up for what's right. When Natasha isn't front and center helping her customers, working toward her goals of becoming a therapist or advocating for her peers in the LGBTQ+ community, you'll find her traveling to Hawaii, Washington D.C. or some other inspiring destination on her bucket list.