Producer profile: Mary's Chickens
This article was originally published in September 2016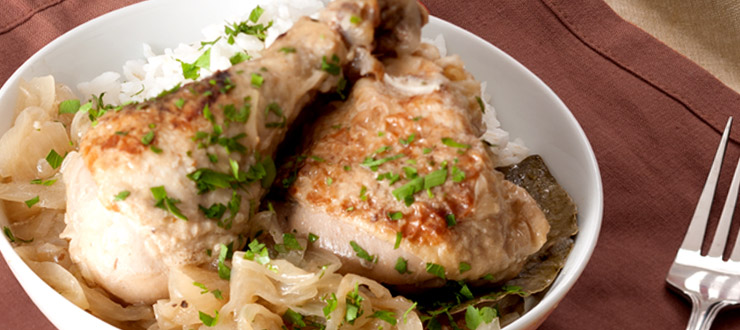 High standards, great flavors
Pitman Family Farms has been operating since 1954 and raises their poultry with a thoughtful regard for animal welfare and the environment.
Specifically, Mary's Free Range Chickens raise their birds in small groups that spend their lives on lush pastures with both shade and perches. The birds have four times the space of an average commercial ranch.
The Pitman family has added processes that keep their operation clean and efficient, too. Birds are air chilled rather than sharing a communal water bath; this creates a markedly clean environment and saves an astounding 30,000 gallons of water every day. It also prevents the chicken from absorbing any water, keeping the meat firm and fresh-tasting. They've also reduced their packaging to a recyclable pouch, so no Styrofoam is used.
Braised chicken
Buying whole chickens is an easy way to lower your cost per pound, and braising is a very forgiving (and flavorful) cooking method. Try three recipes from around the globe »