Power up with probiotics
This article was originally published in February 2015
Found in our intestines, probiotics, aka good bacteria, are associated with healthy digestion. But they're also a key component for a strong immune system and particularly come in handy during winter when we're in the thick of cold and flu season.
These friendly bacteria benefit our immune system in a variety of ways. Once probiotic bacteria take up residence in our gastrointestinal tract, they can prevent other (potentially pathogenic) bacteria from colonizing the same space. In other words, they crowd out the bad guys. Many species of good bacteria can increase the production of immune cells in the intestines as well, strengthening your body's defense. Additionally, some strains secrete proteins that kill foreign bacteria that otherwise would make us sick.
While probiotics are an important part of preventive care, they're also crucial when taking antibiotics. Antibiotics are indiscriminate — they kill all biotics, good and bad. So as they're helping your body destroy the bacteria that's making you sick, they're also depleting your body of the gut flora that keeps you healthy.
You can get probiotics through various foods, including yogurt and kefir, fermented condiments (such as sauerkraut and kimchi), kombucha and miso. They're also available in supplement form. You'll find a plethora of options in our health and body care department, from shelf-stable pills to refrigerated beverages. Some are gender specific, others are geared toward healthy digestion. The following probiotic supplements are
formulated specifically for immune support.
---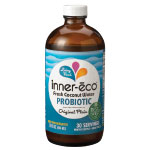 inner-eco Coconut Water Probiotic Kefir
Dairy-free, this liquid probiotic supplement is made from fresh-harvested coconut water. Each one tablespoon serving averages over 100 billion cells. Choose from three different flavors: Original, Wild Berry and Tropical.
---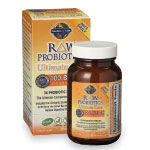 Garden of Life RAW Probiotics Ultimate Care
This raw, whole food probiotic formula contains 34 different probiotic strains and 100 billion cells. It's specifically designed to restore good bacteria. Plus it's free of soy, gluten and GMOs.
---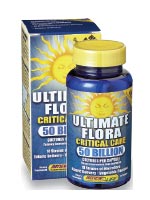 Renew Life Ultimate Flora Advanced Immunity
Containing 10 billion cells, this supplement is formulated to help the immune system cope with normal, everyday stress while the addition of antioxidants helps promote a balanced immune system throughout the year.
---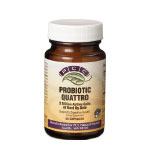 PCC Probiotic Quattro
Offering four different probiotic strains, this supplement guarantees two billion cells by the best by date, a good option for those seeking a "maintenance dose" they can take every day.