What's in store for April
This article was originally published in April 2012
There are plenty of reasons to celebrate April: Easter, Passover, Earth Day and the actualization of spring. Embrace the season with a walk in the park or a gathering of friends; we have everything you need for a tasty experience.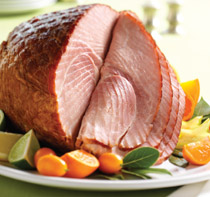 In the meat department


Delectable, all-natural ham

Going the traditional meal route for Easter Sunday? We have rich, flavorful hams from Beeler's ready to grace your family table. Choose from two pre-cooked, pre-sliced, smoky-sweet options. EZ Carve is designed for easy slicing and available in half or whole sizes. Spiral Sliced ham is available in half size. Beeler's pork is raised without antibiotics or growth promotants and is a fed a vegetarian diet free of animal by-products. Nicely trimmed, both hams are minimally processed and free of synthetic nitrates and gluten. Reservation online »
---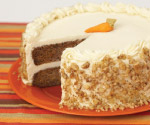 In the PCC Bakery


Sweet, sweet carrots

Celebrate spring with carrot cake! Crafted from organic flour and sugar, our signature two-layer cake is moist and rich, abundant with raisins, pineapple and freshly grated organic carrots. We smother it either with our luscious cream cheese or whipped vegan vanilla frosting and, if you wish, sprinkle it with chopped walnuts. Choose from an 8- or 10-inch round cake or a 1/4- or 1/2-sheet cake. Learn more and order today »
---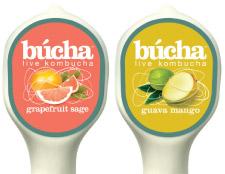 In the PCC Deli


Kombucha on draft

It's cold, it's fizzy, it's refreshing, it's delicious: We're talking Búcha Live Kombucha, on tap at several PCC locations. This effervescent, fermented elixir is rich in immunity-boosting probiotics, with a distinctive taste many fans credit for their vitality. Take it to go in 10- or 16-ounce cups in Zesty Grapefruit Sage or Guava Mango. Find it on draft at our Fremont, Issaquah, Redmond and West Seattle stores.