Try our versatile frozen seafood
This article was originally published in January 2012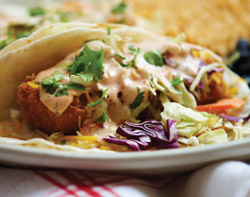 PCC's frozen seafood selection offers the same quality as our fresh options and the same commitment to sustainability. It's also incredibly convenient: Our tuna, cod and sole are split into portions, making it easy to follow a diet, feed a small family, or add more fish to your meals without struggling to finish a larger fresh fillet.
PCC was the first retailer to partner with the Monterey Bay Aquarium Seafood Watch program and only sells fish and shellfish that fit into the "Best Choice" or "Good Alternative" categories for safety and sustainability. Each PCC location offers a slightly different selection throughout the year, and here's a quick glance at some of what you'll find:
Albacore tuna medallions, pole-caught in the Pacific Northwest by Seafood Producers Cooperative in Bellingham, Wash.
Tender, flaky true cod from the Pacific
Wild-caught sole from the Pacific
Peeled and deveined wild shrimp from Woods Fisheries in Florida
Cleaned and sliced squid tubes and tentacles
PCC's own crab cakes, salmon cakes and shrimp cakes
How to thaw
Thaw frozen seafood gradually by placing it in the refrigerator overnight. If you have to thaw seafood quickly, seal it in a plastic bag and immerse it in cold water. Source: FDA.