Delightful deli dishes
by Lydia Cox
This article was originally published in November 2011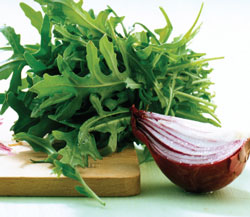 Our love for good quality food is expressed daily in the PCC Deli through a spectrum of dishes. But every holiday season, we are thrilled to share our take on traditional sides along with innovative dishes we're proud to call our own.
Using the freshest, all-natural ingredients, we have all kinds of salads and sides that will help you embrace the flavors of the season and elevate your meal, whether you're looking to supplement your holiday spread or want to put together a complete meal with the help of the PCC Deli. Here's just a sampling of what you'll find in your neighborhood store.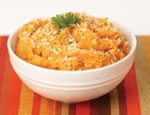 Crowd pleasers
Our Mashed Yams and Goat Cheese is a rich combo and favorite among young and old alike. For a similar take that's vegan, try our Coconut Mashed Yams. Check out our version of Green Bean Casserole or grab a pint of our Deluxe Roasted Mushrooms — a fantastic blend of organic shiitake, crimini and portobello mushrooms — to go alongside your main course.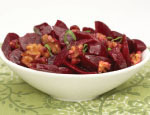 Satisfying salads
Our Hearty Greens Caesar Salad uses organic chard and kale for a modern rendition and is served with vegan Caesar dressing. Winter Farro Salad is a vegan delight featuring roasted portobellos, yams, bell peppers, organic greens and farro. Or snag a pint of our Walnut Beet Salad, a delicious, classic, winter combination of beets and toasted walnuts with a hint of walnut oil.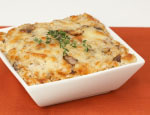 New this year
We're excited about the addition of two new offerings this season: Our Maple Glazed Sweet Potato and Apple Bake is a holiday classic of layered sweet potatoes and roasted apples with a maple glaze while our Mushroom Risotto features traditional, Italian-style arborio rice that's been simmered slowly in white wine with the rich, fall flavors of roasted mushrooms.