Community Voices: Q&A with Oxbow Farm and Conservation Center
Photos courtesy of Oxbow Farm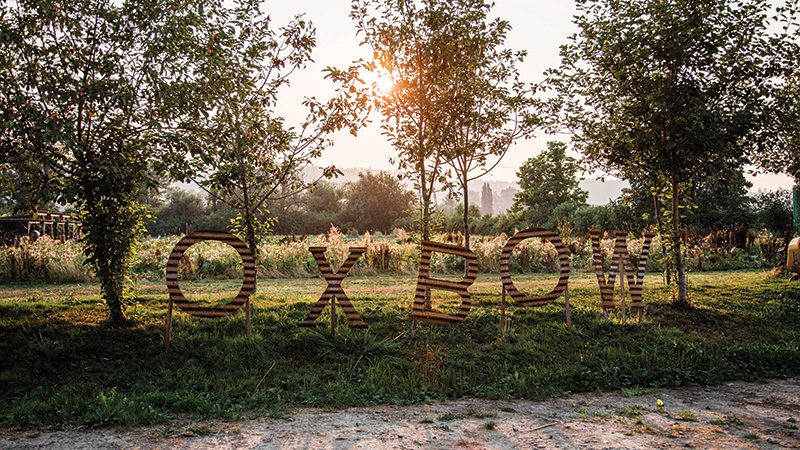 PCC's mission is to ensure that good food nourishes the communities it serves, while cultivating vibrant, local, organic food systems. We're proud to partner with organizations throughout the region and share their stories. Sound Consumer contributor Tara Austen Weaver talked with Sally Johnson, who was until recently the director of business development at Oxbow Farm and Conservation Center in Carnation, about 25 miles east of Seattle. The 240-acre organization, located on farmland and forest bordering the Snoqualmie River, is one of the agencies benefiting from sales of "Farm to School" bagged apples at PCC stores. Its produce can also be found at PCC.
Q: How did Oxbow get started?
A: Oxbow Farm and Conservation Center was founded as a nonprofit in 2009, by (investors and philanthropists) Tom and Judi Alberg, on land that had been a dairy farm in Tom's family. They really wanted to inspire people to eat healthy, sustainably grown food and to steward our natural resources for future generations. The goal was to foster a more engaged population—because more informed people make better choices.
Q: How does Oxbow function today?
A: We have a working organic farm while also having an onsite conservation team that does riparian and amphibian habitat restoration. We have a native plant nursery that is producing super high-quality plant starts. Then, in the farming, we can build that native plant pollinator strip. And we have an in-house education team that offers environmental science, STEM-based educational programs in the context of the farm as the classroom. So, there's a flywheel of interconnected offerings, but education is core to everything that we're doing.
Q: It seems like you have four program areas. Can you tell me about the farming program?
A: We are a working farm using sustainable farming practices and are certified Salmon-Safe, with 12 acres in cultivation. You can find our produce in PCC, at our farmstand, and through our CSA. We sell to restaurants as well, like Café Flora, Grand Central and London Plane. We also have hunger relief partners—Hopelink, FareStart and more. Almost every Friday during the season we have a group from FareStart out here gleaning. We also donate to the food bank in Carnation. In 2020 we donated 20,000 pounds of produce.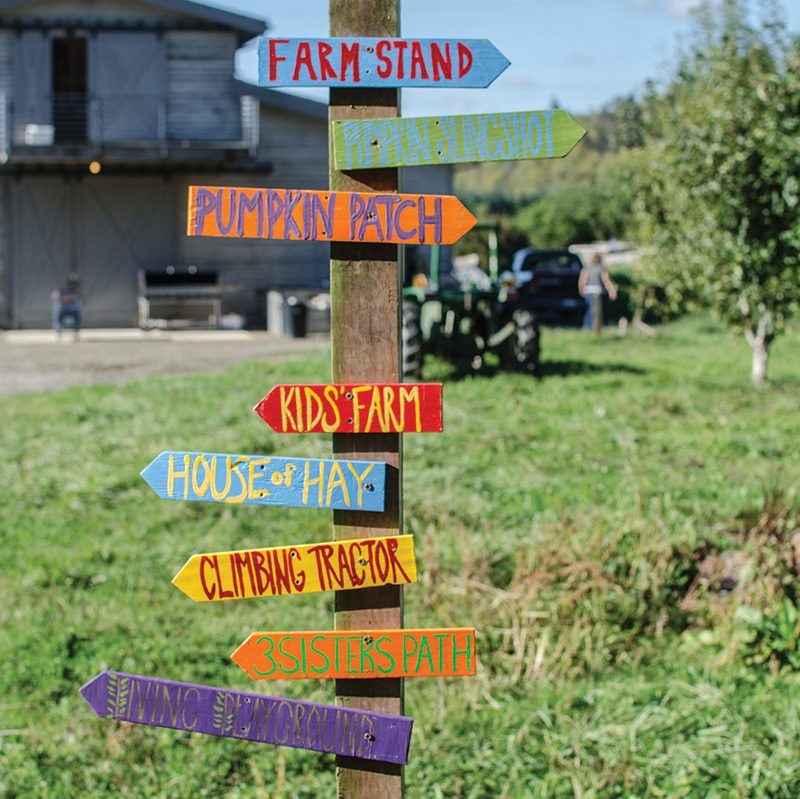 Q: And how does your education program work?
A: We have a one-acre farm that is the classroom—where we teach kids how things grow, how they decompose, what is in the soil, what is the life cycle of a plant, what are the parts of a plant. They also get to taste the vegetables—the kid who didn't even know that carrots came from the ground gets to pull one up and eat it. We offer programing for schools, but we also have family farm adventures—you can sign up and bring your kids. We also have one-week day camp programs in the summer that are pretty immersive and really fun. About 5,000 students come through Oxbow each year.
Q: How does the native plant nursery function?
A: We're dedicated to growing Washington native plant species and encouraging the widespread use of natives in local landscapes. When the Burke Museum opened, Oxbow supplied 70,000 native plants for their outdoor garden space. We grow for individual gardens and also for conservation—and to help educate the public. Native plants are underappreciated as part of mitigating climate change and reducing water and soil usage. Also, they're beautiful and attract pollinators and many of them are edible. We sell plants through the farm stand and at Molbak's, where they've made a space for native plants, and other retailers. Starting next year, we're going to be offering more native plant gardening classes.
Q: You have a conservation program as well? 
A: Our conservation program is really about ecological restoration and reviving forest ecosystems. We want to not only grow back our riparian forest and enhance our wetland habitats (Oxbow encompasses 240 acres, only 12 of which are farmed), but also contribute to the regional body of knowledge about the best ways to do that work. We monitor the ecological impacts of land use and restoration—looking at the best way to restore biodiversity and eliminating invasive species, we did a huge project removing knotweed around King County. We partner with community scientists and researchers at the University of Washington and Oregon State University, Woodland Park Zoo, Washington Department of Fish and Wildlife and more. Oxbow is the lab, but the knowledge and work is across the greater Puget Sound and especially across the Snoqualmie Valley. What we learn we use at Oxbow, but we don't want the knowledge to stay at Oxbow.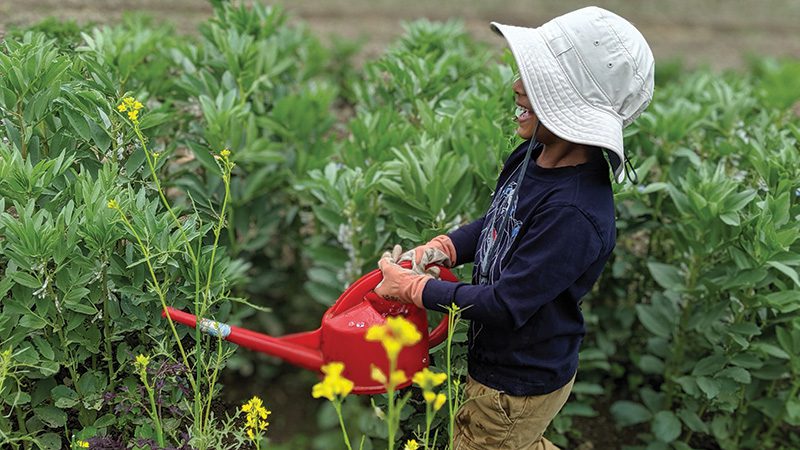 Q: How did the pandemic impact your programs?
A: We kept farming, but we pivoted and donated produce to food access programs. In 2021 we built an outdoor kitchen, which allows us to have great food when we have larger events. We opened the farm stand to have a place for people to come and buy vegetables (prior to the pandemic, the farm stand was only open on weekends). And we've built out the trail system, because we want people to come to the site not only for events. Any time the farm stand is open (Wed-Sun), people can come and walk the trails as well.
Q: How can people get involved and help the Oxbow mission?
A: We have a membership program—it supports the mission work while also underwriting the cost of it. Becoming a member is the most direct way of supporting. And we have events—Pollinator Day is a really fun day. It's a celebration of all pollinators and you get to learn, participate in activities and eat really great food. We have a resident chef and an outdoor kitchen and all the vegetables are fresh from the farm. And people dress up as their favorite pollinators. It's a wonderful celebration of this important link between natural systems and food production.
I remember at our Pollinator Day in 2021, I saw this father and son sitting out on a bench by the Oxbow Lake. Later I talked to the father and he said his son had been having a hard time—he struggled with online learning and was being bullied. This was the first time the family had left their apartment to do something fun together since the pandemic started, and this was the first time he had seen his son be silly and unconcerned. And the son said it was the first time he felt like he belonged somewhere in a really long time. There were fun events, but what was so much bigger was a family that was facing hardships could let down their barriers, be in nature and just be themselves. That's always important, but COVID really turned up the knob on the stressors of life.
Up against everything we're facing in the world, people need some hope—and they need a place to come to restore their spirit and have hope for the future.