PCC Customer Service Stars
This article was originally published in September 2022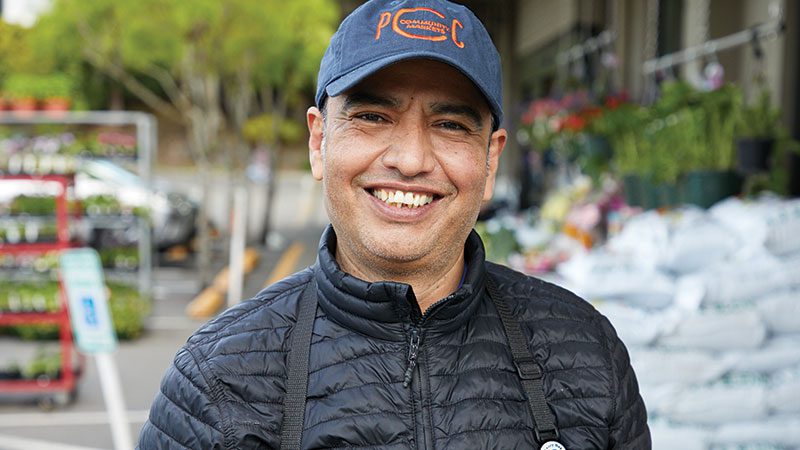 Leo Munoz
Produce Clerk, View Ridge PCC
After 23 years as a produce clerk, Leo is an expert in making customers feel welcome and at home while keeping the produce wet rack looking great. Leo values being able to provide healthy and delicious food to the neighborhood and is proud to support Black Lives Matter because it prioritizes how neighbors and communities should support one another. Outside of work, you could find Leo painting and drawing in a variety of media, taking walks, or enjoying Rainier cherries or a strawberry rhubarb pie when they are in season. When he comes to work, he views the produce department as his canvas, and wants to make it a beautiful work of art by the time he leaves. He loves that PCC has options that support his overall well-being, like the "whole-meal" protein powder he drinks each morning, fresh fruits, veggies and legumes. Thank you for being a pillar of our View Ridge store, Leo! Your friendly and welcoming demeanor allows our customers to feel at home at PCC.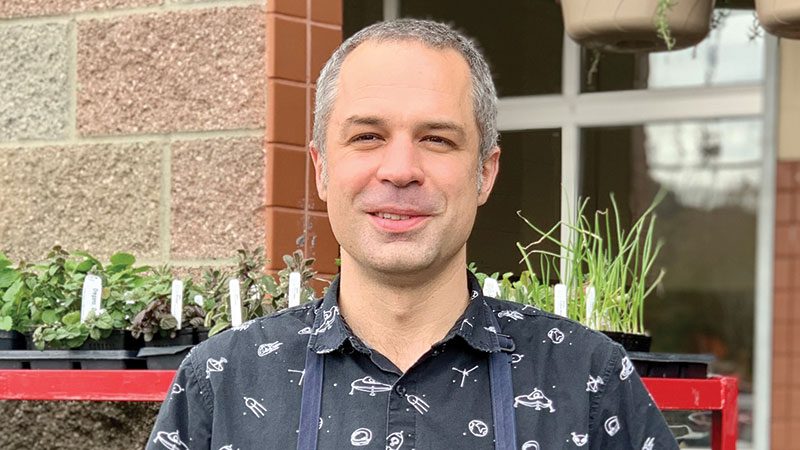 Jared Cohen
Health and Body Care Clerk, Issaquah PCC
Jared has been in the role of HBC Clerk at the Issaquah store since the end of last year. Working at the co-op has allowed him to go back to school and to feel proud of his work, knowing that PCC provides so much attention to the ingredients offered in our products. Jared is passionate about reducing the use of plastic and really appreciates the vendors we carry that use cardboard, plant-based or other creative packaging. Jared's focus on service is obvious—he wants every customer to leave with some degree of satisfaction, no matter how much time it takes. Outside of work and school, Jared enjoys taking his dog to the dog park with his girlfriend and does wood working projects like cutting boards and coasters. Tapping into his Southern California roots, you may also find him making a salsa with fun fruits like mango or kiwi. It's obvious that Jared cares about the work he does and finds the positive side of every situation. We are so thankful Jared is a part of our PCC team–thank you for the help you provide to our customers every day, Jared!