From okra to amaranth, plants help new residents "grow home"
By Tara Austen Weaver, guest contributor
This article was originally published in July 2022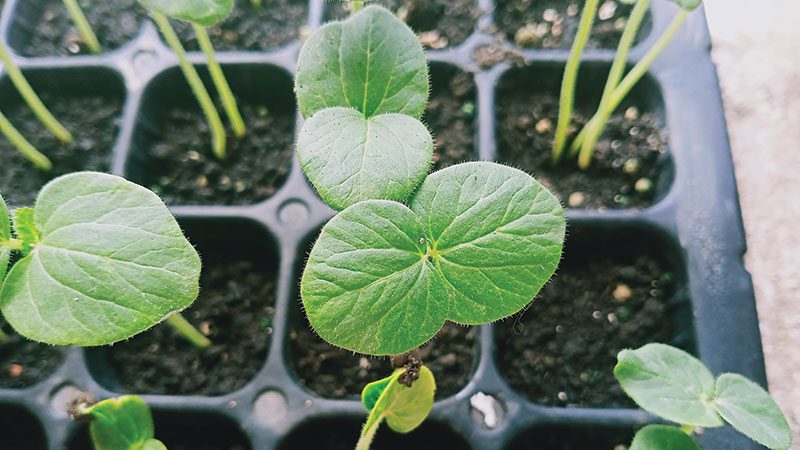 Imagine coming to a new country as an immigrant—or being forced to relocate as a refugee. So much would be different: language, culture and customs. Now, imagine you were a gardener. How would you find the seeds and plants you are used to growing? Would the new climate support the food you like to eat? How would you find a taste of home?
This is the problem that Tilth Alliance, Seattle's long-time gardener support and education organization, seeks to address: how to provide culturally relevant edible plant starts for refugee, immigrant and low-income communities; how to help them grow the food they know and enjoy.
"A lot of the work we do is with underserved people in the community," explains Laura Matter, director of Tilth's Natural Yard Care Program. For years, the organization has offered organic gardening advice and support through classes and the Garden Hotline—a phone and email program to help gardeners gain the knowledge they need to be successful. Over time, however, a need for greater cultural sensitivity around who and what was growing became clear.
"In the refugee communities, a lot of people know what they're doing," says Matter. "They had farms and gardens where they came from, but they don't know this climate." With many recent arrivals coming from the global south, they may not be accustomed to our cool and wet climate. They also might not be familiar with the type of vegetables available in the Northwest.
"Rather than telling them, 'No, you're going to have to grow this,' we asked what they wanted to grow," Matter says. "And then we tried to figure out how we could make that happen."
The figuring out part has been a journey of its own, one that has encompassed language, climate, horticulture, and a culinary and cultural education for the program organizers at Tilth.
"One of the issues is that we don't have the same name for plants," explains Matter. This makes accurate communication and sourcing difficult. When the pandemic hit and Tilth moved its educational programming online, however, they were able to share photos from gardening catalogs with participants over Zoom. This helped to zero in on the most-desired vegetables.
Among the most sought-after seeds are small white eggplant, hibiscus, amaranth and long beans. Okra is very popular, as are yams and bittermelon, a vine whose fruit is widely used in Africa, throughout Asia and in the Caribbean.
"Some of these plants would benefit from having a year-round growing space," admits Matter, so greenhouse space may be needed. This year Tilth is growing several types of okra and grains, to see which do best in this climate. Along the way, they are learning as well—that hibiscus leaves can be utilized, as well as the plant's flowers, and the tender growth on squash vines is edible and much loved in various food cultures, including Italy, China, Thailand and Nigeria. "Our mission is really just to help people to be successful and to access the food they want," says Matter.
While Tilth has been supplying plant starts on a small scale to a number of local organizations over the past few years, this is the first time it has received funding to specifically focus on growing culturally appropriate seeds. The program is being sponsored by Seattle's Food Equity Fund, Whole Cities Foundation, and The Port of South King County's Community Impact Fund. Tilth has received seed donations from Kitazawa Seeds, High Mowing, Renee's Garden Seed, Cornucopia, Osborne Seed and local Home Depot stores. This year the program plans to donate 2,000 plant starts.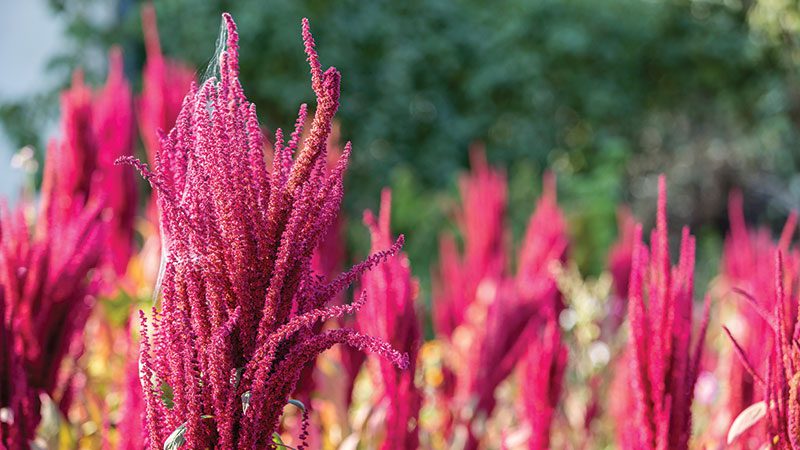 One of the groups that will receive starts is World Relief of Western Washington (WRWW), which supports refugees, immigrants and other displaced people. They share the starts at their Paradise Parking Plots—a garden in Kent built to foster community and to insulate participants from food insecurity in an area with few grocery stores. Built on a former 1-acre parking lot at Hillside Church that was de-paved, the garden now includes 50 plots—one in each of the former parking spots (thus the name: parking plots). This year, 22 different countries are represented amongst the gardeners: Bhutan, Palestine, Ukraine and more.
Lucas McClish, coordinator of the program, appreciates Tilth's contribution. "Not a lot of these plants are available in western Washington," he says—and even when the seeds can be sourced, they are often prohibitively expensive. McClish once tracked down a highly sought-after white eggplant on Etsy, but one small packet of seeds—shipped from Ghana, complete with agriculture inspection certificate—was $35.
"Folks are really excited when we can source seeds—and they grow it and save the seeds and share with their friends and it filters through the community," he says.
McClish takes the desire to grow food that is familiar seriously. "A lot of these plants are medicine for people back home. Having access to these plants is what they need to live healthy lives." Currently he is trying to source seeds for molokhia, an herb from Jordan; a leafy green nightshade from Africa called menagu; and a spiky gourd from Nepal that he's still trying to identify with the correct name.
There could also be money made by growing these vegetables. "A few folks in the garden are ready to sell what they grow," explains McClish. "There's a real opportunity, especially for some of these culturally specific plants. They're hard to find here—and if you can find them the quality is usually not good because they've been shipped from far away."
While scaling up to market quantities would require additional land and some education around selling and developing a customer base, there may be gardeners who are ready and interested in feeding more than just their family. Most of those who receive the plant starts, however, are focused on smaller, more immediate needs—to feed both body and also spirit.
"When you're somewhere that is new, and everything is different, the soil and the plants are the same," McClish explains. "It's a way of connecting to your culture and your home and keeping that alive."
This year there will be 2,000 more opportunities to do just that.
Tara Austen Weaver is author of "Orchard House, How to Grow Berries and Fruit Trees in the Pacific Northwest," "A Little Book of Flowers: Peonies" and "A Little Book of Flowers: Dahlias." She lives in Seattle and writes frequently about food, agriculture and social justice issues.