News Bites
This article was originally published in March 2021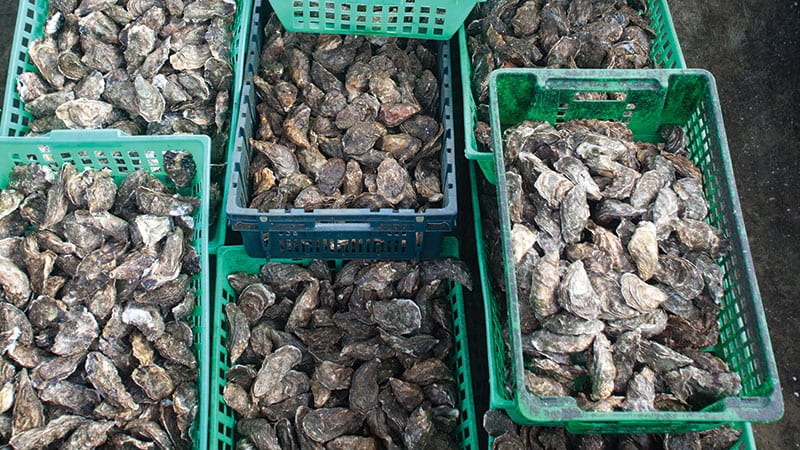 Reprieve for oyster industry
The pandemic has hurt many businesses since last March, but it has been particularly painful for the oyster industry. Unlike other seafood harvesters that have managed to sustain their businesses through the pandemic by selling to supermarkets, large institutions, and in some cases directly to consumers, nearly all oysters are sold at restaurants. As a reprieve for struggling growers, the Nature Conservancy and the Pew Charitable Trusts began buying 5 million surplus oysters to transplant to oyster reefs to help restore the reefs, about 85% of which have disappeared as a result of overharvesting of the shellfish, disease and pollution. (BostonGlobe.com)
Glyphosate dangers
Over 93% of endangered species and 96% of their habitats are likely to be harmed by glyphosate, the ubiquitous and controversial herbicide, the Environmental Protection Agency (EPA) reported in a draft evaluation. The evaluation was conducted as part of a registration review—the agency's routine process for renewing herbicides, pesticides and other chemicals for use in the United States every 15 years. An interim decision, released in January, paved the way for the chemical's renewal, which the EPA said was safe to humans if used correctly. But the agency must now assess the herbicide's impact on nearly 1,800 protected plants and animals, pursuant to the Endangered Species Act (ESA). (TheCounter.org).
Grape harvest drops
The grape harvest in 2020 fell far below recent averages for both juice and wine grapes in Washington, according to industry analyst Trent Ball. Ball, who directs the vineyard and winery technology program at Yakima Valley College, shared his market outlook during the Washington State Grape Society annual meeting. Low prices in recent years have led growers to reduce Concord acreage, Ball said, but this year yields on the remaining acreage was lower than average, as well—perhaps an impact of the fall freezes in 2019. (GoodFruit.com)
Farm business development
An organic Washington berry farm, a community supported fishery in Alaska, and an Oregon farm growing Native American tribal foods and plants are among the 21 new members of Ecotrust's "Ag of the Middle Accelerator" program. This is the fourth and largest cohort of the nonprofit's two-year business development program that supports producers seeking to grow their businesses while building community and environmental well-being. While the Accelerator was designed to help small to mid-sized producers scale up to serve farm-to-school and farm-to-hospital meal services, to further center equity in the program, the team removed requirements that were proving to be barriers for Black, Indigenous, and people of color (BIPOC) producers who are more likely to have smaller, diversified businesses and less access to supportive services. The full list and more information is online at pccmarkets.com/r/5784. (Ecotrust.org)
Younger consumers favor fat
Younger consumers are losing their fear of fat, according to a report from New Nutrition Business. The five-year study found younger consumers are more open to the idea that fat is not bad, with a higher number of younger consumers seeking to eat more healthy fats than older consumers. Thirty-four percent of consumers ages 35 to 44 said they want to eat more fat, along with 33% of consumers ages 25 to 34 and 30% of consumers ages 18 to 24, compared to 24% of consumers ages 45 to 54 and 23% of consumers ages 55 to 64, who largely grew up in the "low-fat is best" era. (BakingBusiness.com)
Organics in the South
A research project by the University of Arkansas System Division of Agriculture is hoping to understand why more farmers in the South don't produce organic crops. Professor Michael Popp from the Fayetteville campus designed a survey to collect information about types of crops and obstacles to organic farming in the region. Understanding the biggest obstacles to farmers in Arkansas, Mississippi, Missouri and Tennessee could lead to more organic production. (UALRpublicradio.org)
Glut of apple varieties
Twenty years ago, the Washington apple industry suffered from too few varieties. Today, the industry suffers from too many varieties, several speakers told the 116th annual meeting of the Washington State Tree Fruit Association. "There's too many options of new varieties. Too many have similar flavor profiles. It's simply confusing," said Randy Riley, co-owner of Golden Sun Insights and former produce director for the retail giant Kroger. (CapitalPress.com).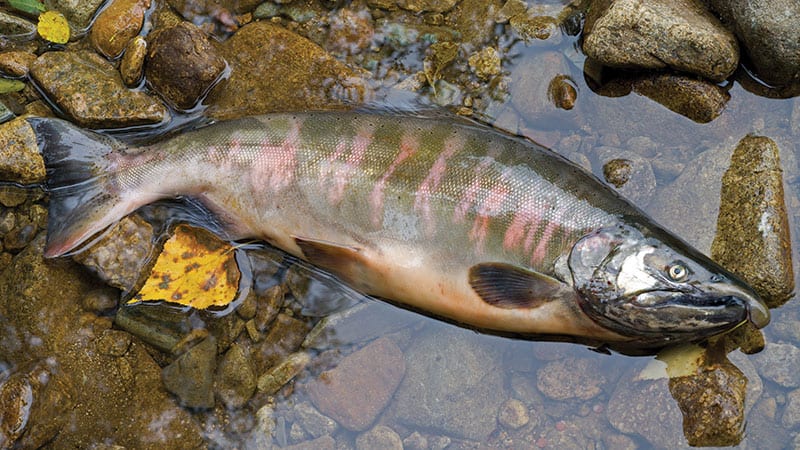 Salmon deaths explained
Pollution from car tires that washes into waterways is helping cause a mass die-off of salmon on the West Coast, researchers have found. In recent years, scientists have realized half or more of the coho salmon, also known as silver salmon, returning to streams in Washington state were dying before spawning. Samples taken from urban streams around Puget Sound and subsequent laboratory work identified a substance called 6PPD, which is used as a preservative for car tires, as the toxic chemical responsible for killing the salmon. (TheGuardian.com)
Court considers union access
The U.S. Supreme Court will weigh in this term on a California regulation that gives union organizers access to the property of agricultural growers up to three hours per day, 120 days each year. The lawsuit was filed by a California strawberry nursery after union organizers relied on the regulation to enter the nursery's property with bullhorns in an effort to recruit employees. The nursery argued that the regulation amounted to an unconstitutional "taking" of its private property under the Fifth Amendment. (Scotusblog.com)
Rising emissions
Seattle's greenhouse gas emissions were 3.3% higher in 2018 than in 2016, according to the city's first tally of its climate impact in nearly two years. A preliminary annual count from the Washington Department of Ecology shows statewide output of carbon dioxide and other greenhouse gases rose 1.4% in 2018. Climate-damaging pollution grew more slowly than the state's population did; still, by state law, greenhouse gas emissions need to be shrinking—not growing. (KUOW.org)
Singapore approves cultured meat
Regulators in Singapore have issued to the Eat Just company the world's first approval for its cultured meats. The decision paves the way for Eat Just, which is best known for its plant-based egg substitute, to sell its lab-grown chicken as an ingredient in Singapore. In the U.S., regulatory approval for cultured meat seems much further away. (CNBC.com)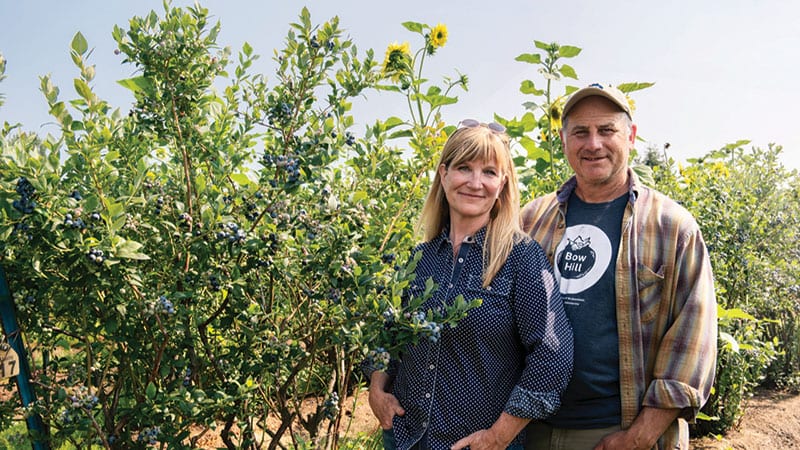 Blueberry farm changes hands
Bow Hill Blueberries has a new family of owners: Siblings Audrey Ranz Matheson and Ezra Ranz, and their spouses Emma Ranz and Andrew Matheson. They purchased the farm from Harley and Susan Soltes, who bought the historic farm in Skagit County in 2011 and converted it to organic certification, among other improvements (see Sound Consumer feature, pccmarkets.com/r/5785). The new owners plan to continue what the Soltes and earlier owners had built, add some health-focused products and summer treats, and create a nonprofit educational arm to the farm. (BowHillBlueberries.com)
Effects of Clean Air Act
The improved air quality and reduced ozone pollution that followed the 1970 passage of the U.S. Clean Air Act and later amendments have saved the lives of 1.5 billion birds across the continent, according to new research. The research shows that pollution regulations that are nominally designed to protect human health can provide value for other species as well, says Eric Zou, an assistant professor in the economics department at the University of Oregon and the National Bureau of Economic Research. Such benefits of environmental regulation have likely been underestimated, says lead author, Ivan Rudik, of Cornell's Dyson School of Applied Economics and Management. (Futurity.org)
Diversifying dietetics
Leaders of numerous dietetics groups have signed a group letter to the Academy of Nutrition and Dietetics—the largest and most powerful organization for food and nutrition professionals—outlining steps it should take to address systemic racism in the field, including antiracism training and more support for people of color. Many of these dietitians say the academy's research, programs and articles ignore non-Western cuisines, or imply that they are unhealthy. They feel the profession places too much emphasis on consuming less and not enough on understanding individual eating habits and perpetuates an ideal of thinness and gender normativity that can exclude different body types and identities. (nytimes.com)