Reviewing PCC's New Membership Program
This article was originally published in January 2021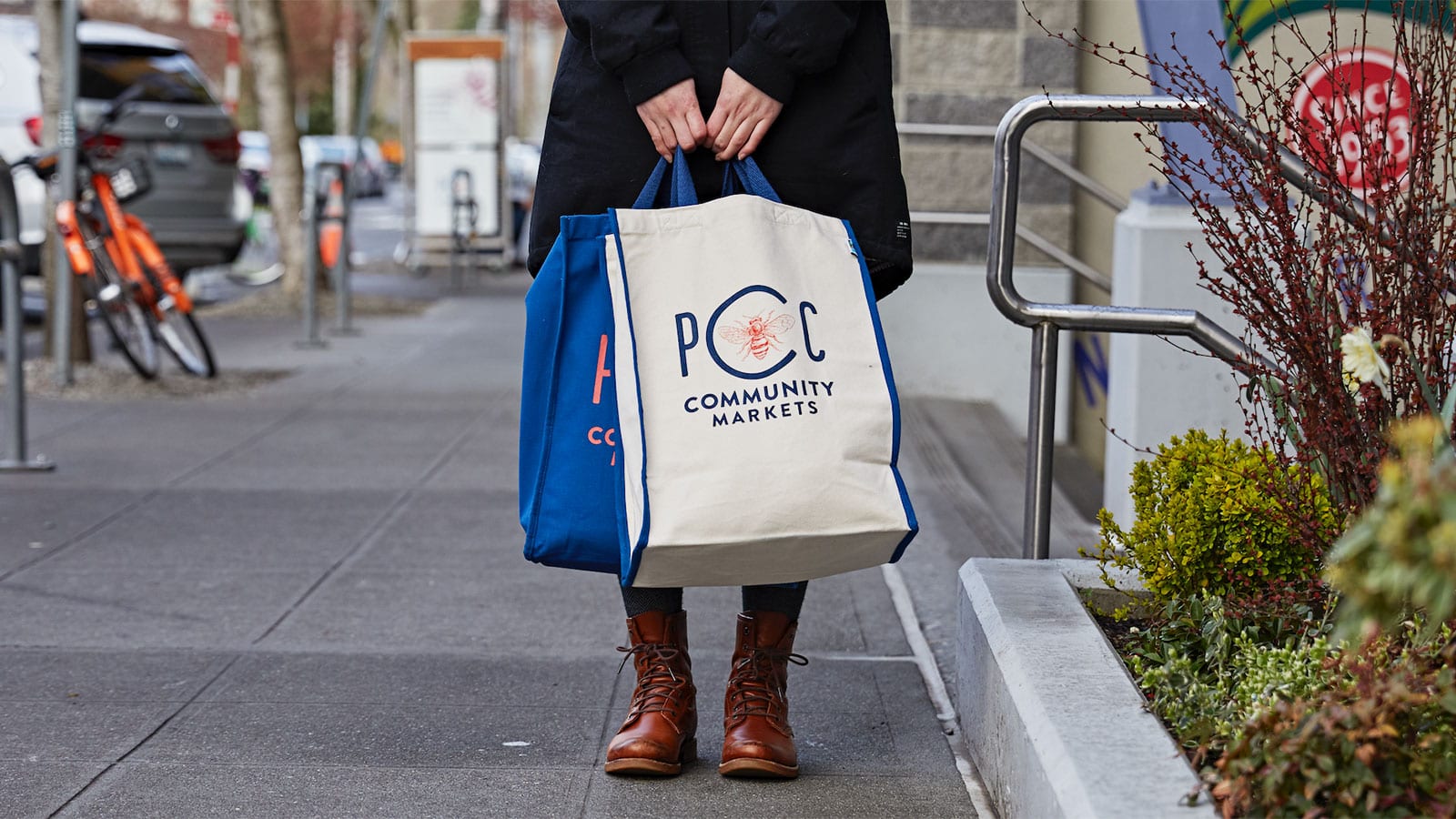 At the start of 2020, PCC launched a new membership program to better serve its members with a range of exclusive opportunities including events, offers and the opportunity to earn an annual dividend.
Previously, only approximately 40% of the co-op's 66,000 members were taking advantage of membership benefits. The low participation was a key reason PCC adjusted its program and the response has been overwhelmingly positive. More members have joined the co-op this past year than in the past decade! At the close of the year, PCC membership was close to 90,000. That means an increased voice from members in the future of the co-op and to advocate for a more sustainable future.
Member participation has also increased: Nearly 70% of members are using the benefit during any given month. The co-op also ensured members could stay engaged, even in light of COVID-related restrictions. From digital offers to online experiences and partner offers, PCC quickly pivoted so members would still get value from the program.
Digital Offers: In 2020 PCC provided members with tens of thousands of items and thousands of pounds of produce and seafood worth over one million dollars including organic Hass avocados, bars of Theo Chocolate, pints of Alden's Organic ice cream, PCC soap, fresh Alaska Coho salmon, and organic yellow peaches from LaPierre Farms.
Special Events: Member-only events were the first thing to become virtual. Members took a sneak preview of PCC's new stores in Bellevue and the Central District and connected quarterly for updates and Q&A with the PCC Board of Trustees. PCC arranged for unique gatherings with a virtual tea and chocolate tasting from Equal Exchange, one of the largest worker-owned cooperatives in the U.S. And an informative lunch-and-learn webinar with BECU, a member-owned, not-for-profit credit union in Washington, provided members tips from financial experts on creating an emergency budget and modifying a current budget to fit existing needs.
Partner Deals: The co-op provided members with a range of deals from like-minded local businesses, like a free dessert from Tutta Bella with a takeout order, 50% off Seattle Town Hall membership and 10% off at Peddler Brewing.
Another significant change to the membership program was the addition of a new benefit that provides members the opportunity for an annual dividend.
Determination of Dividend: The PCC Board of Trustees determines if a dividend will be paid in each fiscal year based on the co-op's year-end financial results.
Timing & Notification: A dividend would be distributed in spring of this year. You can expect to hear more about a dividend through email communication in April 2021.
Form of Dividend: If a dividend is paid to members, it will be in the form of merchandise credit that can be used to purchase goods at PCC stores (excluding gift cards) and any PCC online classes. For more information about the dividend, please reference Section 6 of the PCC Bylaws.
An important reminder: The dividend is a benefit reserved for members who are fully paid and active at the time the dividend is declared. If you have any further questions, please check here for more information.
To ensure you receive all benefits of the membership program—like exclusive events, members-only offers for free products and dividend details—be sure to link your online account with your membership through a few simple steps that are outlined here.
This article has been updated since it was published on 12/30/2020.