Do vegetables have protein?
By Danielle O'Keefe and Kory D'Angelo, guest contributors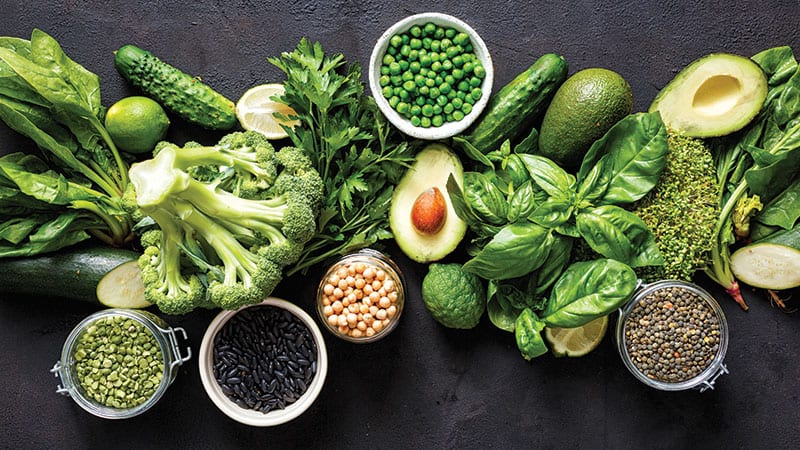 Meat gets a lot of credit for its protein content, which is one reason it takes center stage on many dinner plates. Vegetables are left playing bit roles at best—and yet, their contributions can add up to significant amounts, while other plant-based foods pack a major protein punch. That's along with the better-known benefits of plant-based foods, like providing phytonutrients and fiber.
Which vegetables should you seek out as protein sources? Cooked greens such as spinach, Brussels sprouts and Swiss chard have a significant percentage of protein per calorie as far as vegetables go, containing 4 to 5 grams per cup. Other plant-based foods are richer sources, such as legumes (lentils, beans and peas), soy foods (also part of the legume family and including tofu, tempeh and soy milk), whole grains, nuts (and nut butters), seeds and meat alternatives. A cup of cooked lentils, for instance, contains 18 grams of protein, while a ½ cup of tofu contains 10 grams and a cup of cooked quinoa contains eight. (Consult the Academy of Nutrition and Dietetics And Vegetarian Nutrition Dietetic Practice Group (VN DPG) page at vegetariannutrition.net for more specific protein content of plant foods.)
How do those numbers compare with meat's nutritional content? Meat does supply considerably more protein per serving than plants. Beef, for instance, contains around 21 grams per 3 ounce serving. While many people use mushrooms as a meat replacement in recipes, mushrooms (technically a fungus) contain about 2 grams of protein per cup, a significant amount less. However, it's generally accepted that a standard American diet already provides more total protein than most people require. According to the Academy of Nutrition and Dietetics, typical healthy adults should aim for about 0.4 grams of protein per pound of body weight. For a 175-pound person, that amounts to about 70 grams of protein per day, for example. (Protein needs may be higher for athletes, pregnant women, seniors who may be at risk for losing muscle or bone mass, or for those who have certain health conditions. Those who think they may fall into this category should consult a registered dietitian nutritionist (RDN) or certified nutritionist (CN) for specific recommendations.) The science of nutrition can calculate how much protein one may need, but translating grams of protein into delicious, nutritionally balanced meals is where nutrition turns into an art.
Looking for ways to incorporate plant-based proteins in a balanced diet?
To be more certain of finding nutritionally balanced recipes, look for blogs or recipes designed by registered dietitians. The PCC website has many vegetarian options online at pccmarkets.com. You can also start by finding ways to add vegetarian protein sources to meals you already make, such as adding tofu and edamame to your vegetable stir fry and serving it over brown rice or millet. Soups, salads and chilis filled with legumes work beautifully for lunches and dinners. Vegetarian power bowls make meal prep a snap, ranging from zesty quinoa black bean bowls to teriyaki tofu rice and veggie bowls. Other vegetarian favorites include black bean tacos, red beans and rice and chickpea curry dishes. Breakfast ideas for those following a vegan diet could include adding nuts, nut butters, chia seeds and soy milk to oatmeal. Meat alternatives make adding a tasty protein source to the menu particularly simple.
Outdated advice about the necessity of combining "complementary" proteins in plant foods to make a "complete" protein has been updated; it's now understood that it's sufficient to simply eat a variety of plant proteins and whole grains over a 24-hour period. And because vitamin B12 is a nutrient only found in animal products, those who follow a vegan diet should ensure adequate intake through supplementation or intake of fortified foods like nondairy milks. The key to getting enough protein to power your hot yoga, urban hike or Sunday meal prep marathon is consistent with general nutrition recommendations: eat balanced meals that include plant-based protein sources from a variety of different plants. With that in mind, go ahead and make plants the star of your production.
By the numbers
When it comes to vegetables, we talk a lot about fiber and vitamins. Many vegetables are also overlooked sources of protein.
1 cup cooked broccoli, 4 g
½ cup cooked spinach, 3 g
1 medium baked potato, 3-6 g
½ cup cooked peas, 5 g
1 cup corn kernels, 4-6 g
---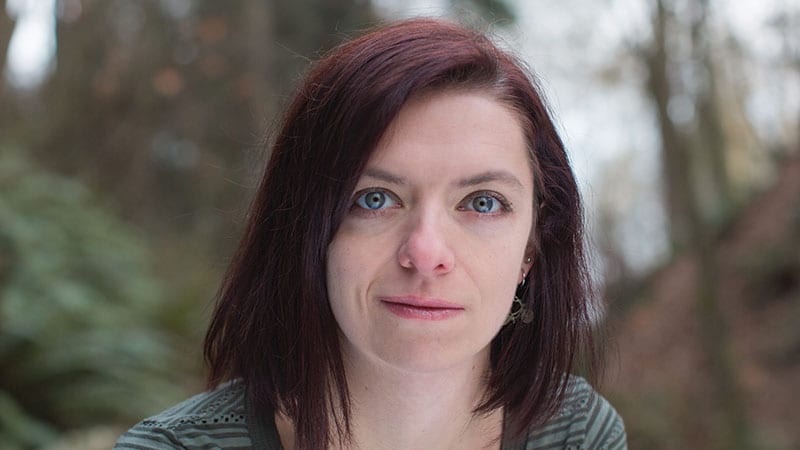 Look for regular Sound Consumer articles over the next year from Danielle O'Keefe, a student in the Master of Science in Nutrition and Master of Arts in Counseling Psychology Dual Degree program at Bastyr University. Kory DeAngelo, MS, RDN, is an assistant professor in the Department of Nutrition and Exercise Science.
A pioneer in natural medicine, Bastyr University is a nonprofit, private university that is at the forefront of developing leaders in natural health arts and sciences for the 21st century. Bastyr offers graduate and undergraduate degrees in science-based natural medicine that integrates mind, body, spirit and nature. The University is also a leader in conducting cutting-edge research in complementary and alternative medicine and in offering affordable natural healthcare services in its local communities.