Cooking "Foolproof Fish"
This article was originally published in March 2020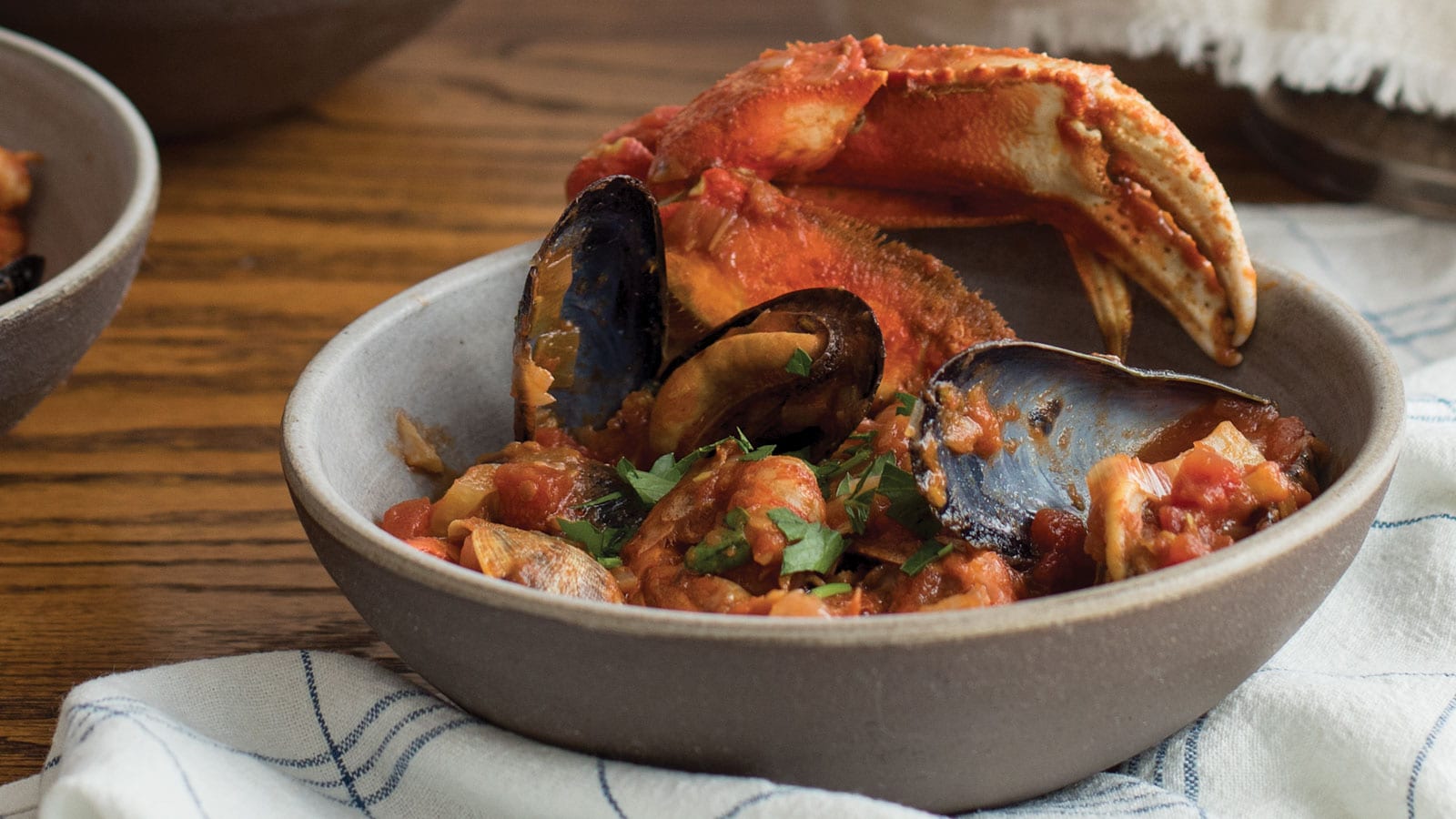 As a Seattle native, Naomi Tomky knew the Pacific Northwest boasts "an impressively grand spread of sustainable wild and farmed seafood." In her years as a food and travel writer, she also found that not everyone who loves eating seafood is comfortable preparing it at home.
It's easy to see why: Many types of seafood can be expensive (though there are bargains as well). Decisions about sustainability, quality and storage can require research before even figuring out how to prepare something delicious and put it on the dinner table.
"The margin of error is thinner for seafood than for a thick, resilient cut of meat, but the reward is also better," she wrote in her new book, "The Pacific Northwest Seafood Cookbook" (Countryman Press, $27.95).
Salmon are virtually the symbol of Seattle but rank high on the intimidation scale for cooking, Tomky wrote: "The same things that make it taste so good when done right make it easy to overcook: high fat and delicate texture." She recommends a virtually foolproof slow-roasted approach. Looking beyond fillets, she has ideas for making the most of your seafood investment by using every edible part (one innovation is turning halibut skin into piscine chicharrons), and she assures readers that they're not alone if they're bemused by the usual advice to debeard mussels by hand (she finds tweezers much more effective).
When it comes to celebrating Northwest seafood, Tomky also knows what a broad range of recipes that concept includes, from Native American to Filipino to Iraqi to Brazilian-influenced dishes.
"Pacific Northwest cuisine means exceptional quality and thoughtful preparation…" she wrote. "It means inclusivity—of ingredients, techniques and traditions. Even if—no, especially if—that means you don't have any experience with the food at all, we want you to join us at our table."
Sample two of Tomky's recipes below: shrimp rolls, a more affordable and West Coast version of the quintessential Maine lobster roll, and cioppino, which is flexible and forgiving, allowing for varying quantities of whatever fish you might have available.
Recipes excerpted from "The Pacific Northwest Seafood Cookbook." Text copyright 2019 Naomi Tomky, photos copyright 2019 Celeste Noche. Reproduced by permission of The Countryman Press. All rights reserved.
---
PCC Cooking Classes
Naomi Tomky will teach cooking classes on "Foolproof Fish" in our classrooms in March, guiding students through every step of three different cooking methods: slow-roasting salmon, baking halibut and steaming clams. Register online here.