Working to reduce our carbon footprint
By Brent Kawamura
This article was originally published in January 2020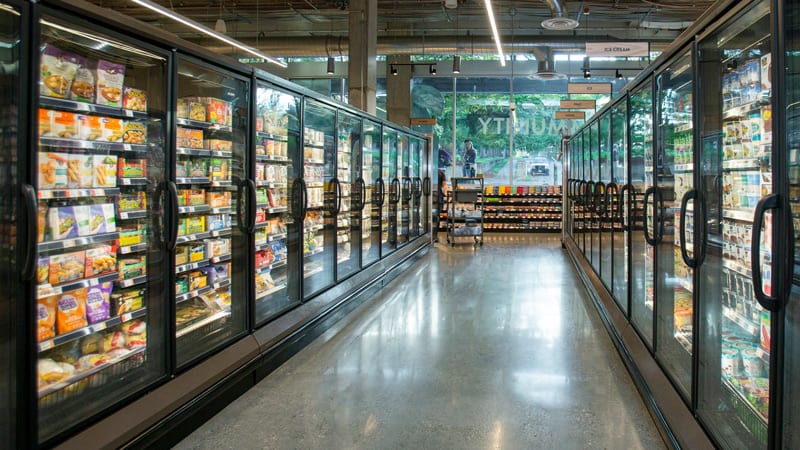 From riding the bus to brewing coffee, virtually every action we take has a carbon footprint. We might hear people talk about these footprints in conversations around climate change, but what does it mean?
Forget shoe sizes, these footprints are measured by the greenhouse gas (GHG) emissions generated from our activities. In our store operations, these include things like the natural gas we burn and the fuel we use in our facility vehicles. Since carbon dioxide makes up the greatest percentage of GHG emissions, carbon footprints are commonly measured by carbon dioxide equivalents (CO2e), a standardized unit that allows us to easily compare the effects of different greenhouse gases. Smaller (lower-impact) carbon footprints are better when it comes to carbon emissions.
So how does PCC address climate change? First, we measure our carbon footprint. Our co-op measures and tracks our carbon emissions using a sustainability software called Scope 5. Read more about it here. We track activities like electricity and natural gas use, and vehicle fuel consumption. The software includes calculations that convert the activities into CO2e.
Second, we take action to reduce our footprint. We design new stores and retrofit existing stores with energy efficient building equipment, such as skylights, LED lighting and Energy Star appliances—all of which reduce our stores' electricity and natural gas consumption. We also are working to reduce the carbon footprint of our refrigeration systems. Refrigerants that keep our food fresh are not on everyone's radar, but some types have a high global warming potential. In fact, Project Drawdown, one of the most complete analyses of solutions to climate change, ranks sustainable refrigerant management as the top global action to address climate change. That's why one of our sustainability goals is to reduce the carbon emissions associated with our refrigerant leaks by 50% by 2022. We also installed a climate-friendly carbon dioxide refrigeration system in our new Ballard and West Seattle stores.
Finally, what we can't reduce through action, we counteract by purchasing an equivalent amount of carbon offsets. These offsets, which are certified through an independent third party, directly support projects designed to reduce global greenhouse gas emissions. In 2019 we purchased offsets that capture landfill gas, which otherwise would have been emitted to the atmosphere in the form of methane. Municipal solid waste (MSW) landfills are the third-largest source of human-related methane emissions in the United States, according to the Environmental Protection Agency. In 2018 PCC achieved carbon neutral store operations by removing the same amount of carbon emissions from the atmosphere that we generated that year. Our 2022 goal is to achieve net carbon positive store operations, which goes beyond carbon neutral by removing even more carbon emissions than we generated.
Our co-op is reducing our own carbon footprint. Many of the actions we take as a co-op can be replicated in your own home. We encourage you to join us!
Brent Kawamura is PCC's senior sustainability specialist.