Our co-op community
by Lamai Cox
This article was originally published in September 2019
PCC has strong Pacific Northwest roots. We have been giving to our community for decades—supporting neighborhoods, ensuring a sustainable and accessible food system and protecting the environment. Read on to learn about some of the latest projects we've assisted and connect with us online so we can support your efforts to build a more healthy and sustainable community.
Cedar River Salmon Journey
When visiting the Ballard Locks in September, watch for volunteer naturalists from the Seattle Aquarium who help visitors learn about the annual salmon migration. The naturalists share information about the long journey that chinook, sockeye and coho salmon endure, swimming from the ocean, through the Ballard Locks, into Lake Washington and upriver to spawn. (This time of year, keep your eyes peeled for coho.)
PCC is happy to financially support this year's volunteer training sessions, including funding the translation of educational materials on the salmon's journey into multiple languages. When we all know how special these native species are, we can work together to restore the Cedar River watershed.
Visit seattleaquarium.org/salmon-journey to learn more about the journey and find dates and times when a naturalist is on site.
Autumn grant recipients
Four times a year, PCC provides grants of up to $4,000 apiece to one organization fostering environmental stewardship and another involved in social action. This quarter, we are proud to award the grants to an agency working on food access for homeless students and another developing a wetlands park and outdoor classroom. Interested in applying for a future grant? Our application forms are online here.
Environmental stewardship grant:
Delridge Neighborhood Development Association (DNDA)
DNDA's mission is to integrate art, nature and neighborhood to build and sustain its dynamic community in the greater West Seattle area. This mission is alive in a wide array of programs and projects, including the Delridge Wetlands Park on the site of a former City Light substation. Since 2018, more than 350 students have contributed to this park's wetland restoration process: removing invasive weeds from an area covering more than 7,000 square feet and establishing more than 250 native plants. The park also operates as an outdoor classroom where hands-on environmental science lessons include monitoring water quality, testing soil substrates, and discussing the benefits of wetlands in the larger ecosystem.
PCC's grant will allow DNDA to expand this hands-on curriculum to more students and will help create the park's southernmost bioswale, a landscape feature designed to naturally filter stormwater runoff.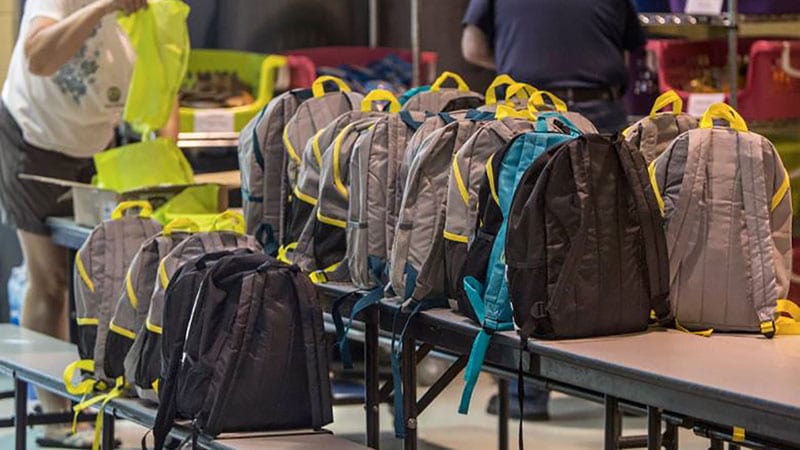 Social action grant: Still Waters for Families in Transition (Still Waters)
It's hard for hungry children to focus on learning.
In the Tukwila School District, where more than 20% of students in one elementary school met federal criteria for homelessness, Still Waters has helped ease the struggles of food and housing insecurity. The program provides balanced, ready-to-eat meals to about 300 children through its weekend SnackPack program, helping bridge the long hours when schools are closed and subsidized school meals aren't available. Teachers and social workers say they've seen dramatic improvements in their students thanks to the supplements, which generally run just $5 per child for five weekend meals.
Still Waters mainly relies on volunteers and donations. The PCC grant will support ongoing operations for the organization, including helping restore supplies of milk and healthy proteins that had been reduced by recent budget cuts.
Lamai Cox is PCC's community relations program manager.