The issue with tissue
This article was originally published in May 2019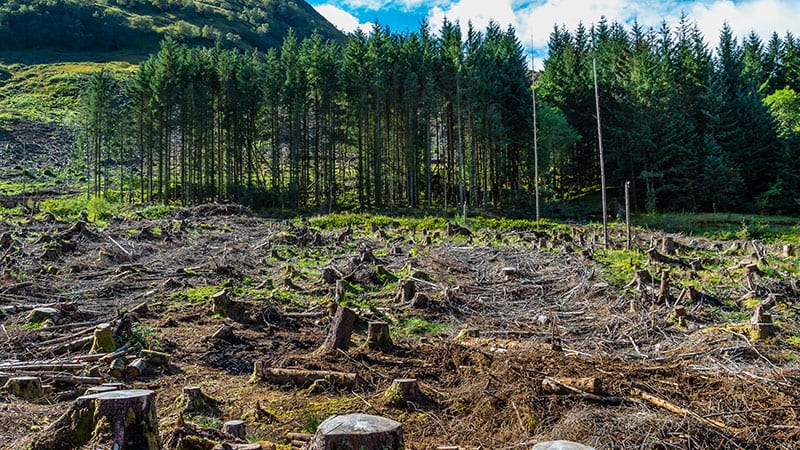 Can we judge the quality of our toilet paper, tissues and paper towels on more than texture and price? A new report urges consumers to look at sustainability too — and assigns harsh grades to some of the nation's biggest producers.
Industrial logging that supplies virgin wood pulp for U.S. paper products is endangering critically important forests in Canada, according to the report from the nonprofit Natural Resources Defense Council (NRDC). The industry is sharply split, with "some companies using almost entirely recycled content in their products and others using none."
The report handed out more D and F grades for toilet paper than As or Bs. The review included two brands carried by PCC: Seventh Generation and Natural Value. Both received an A for toilet paper and for paper towels. Natural Value received an A for tissues, while Seventh Generation received a B. (PCC also carries the Field Day brand, which was not included in the report but is made from 100% recycled and 80% post-consumer content, and the Caboo brand, which was not included in the report but is made from bamboo and sugarcane pulp.) Criteria included the paper's pre-consumer and post-consumer recycled content, bleaching practices, and whether the virgin fiber used is certified by the Forest Stewardship Council, which authors called the most credible certification agency for responsible forestry practices, though "a floor, not a ceiling."
Most major U.S. brands rely on virgin wood pulp from Canada rather than recyclables, causing a "tree-to-toilet pipeline, whereby centuries-old trees are hewn from the ground, converted into tissue pulp, rolled into perforated sheets or stuffed into boxes, and flushed or thrown away. The consequences for Indigenous Peoples, treasured wildlife, and the global climate are devastating," according to the report, "The Issue With Tissue: How Americans Are Flushing Forests Down the Toilet."
"These impacts are compounded by the fact that the United States is a particularly voracious consumer of tissue products. The U.S. tissue market generates $31 billion in revenue every year, second only to China, and Americans, who make up just over 4% of the world's population, account for more than 20% of global tissue consumption." Americans also "tend to be much more concerned than the rest of the world about ideal toilet paper texture in their homes, largely due to decades of marketing around toilet paper's softness."
Using fewer paper products is one solution, while another is for customers to "push for change with their pocketbooks" and urge companies to invest in alternatives such as bamboo, the report said.
The stakes are high.
Industrial logging claims more than a million acres of boreal forest every year in Canada, a "vast landscape of coniferous, birch, and aspen trees (that) contains some of the last of the world's remaining intact forests, and is home to over 600 Indigenous communities, as well as boreal caribou, pine marten, and billions of songbirds…" according to the report. It's been called the songbird nursery for North America.
"Maintaining an intact boreal forest, which acts as a massive storehouse for climate-altering carbon, is also vital to avoiding the worst impacts of climate change."
Wheat straw and other substances left behind after harvest also are being studied as sustainable substitutes for wood fibers. One commercial-scale straw pulp mill, Columbia Pulp, is scheduled to open soon in southeastern Washington.
See the full NRDC report here.