Most GE foods exempt from national labeling
by Trudy Bialic
This article was originally published in February 2019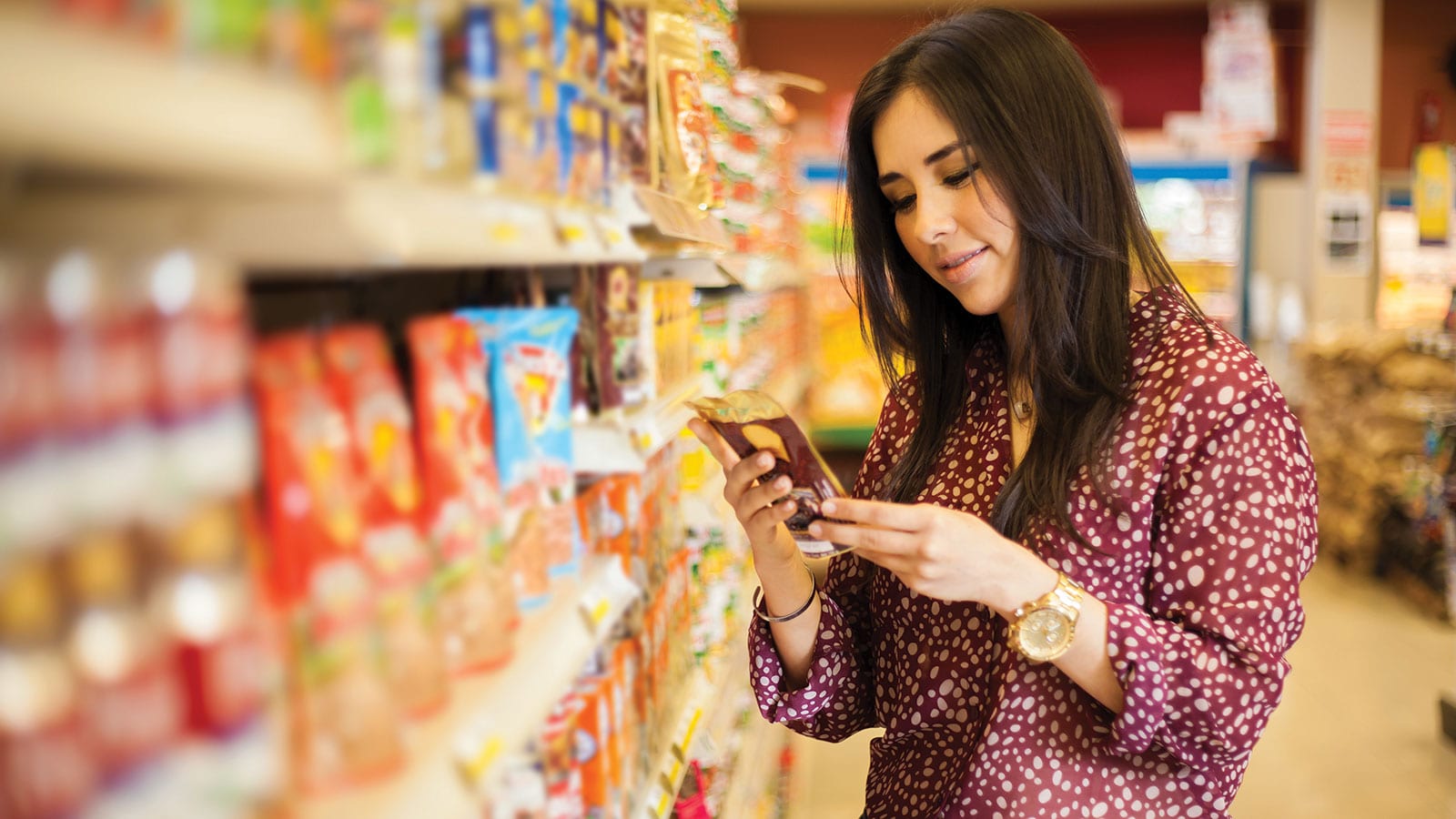 The many loopholes in the new federal law for labeling genetically engineered (GE) foods make it a very disappointing standard to those of us who have spent 20 years advocating for transparency. Many GE-derived foods are exempt and won't be labeled under the new regulation, making our job at PCC of providing transparency more difficult.
The final National Bioengineered Food Disclosure Standard was announced by the U.S. Department of Agriculture (USDA) just before Christmas. At press time, we still were analyzing the rule, but some things are clear.
The Environmental Working Group (EWG) says one in six foods that contain highly refined GE products are exempt. Highly refined cooking oils, sugars and high fructose syrup in sodas and candies won't be labeled if current testing methods are unable to detect their GE content.
The rule also sets a high 5 percent threshold for any "unintended presence" of GE ingredients. The 5 percent allowance is the weakest in the world, more than five times higher than the European Union's 0.9 percent standard.
In addition, the rule does not require disclosure on actual food labels. It allows manufacturers options to avoid on-package declarations.
One option is to print QR codes on packages that must be scanned by a smartphone to get information. Studies show QR code disclosures discriminate against more than 100 million Americans.
Consumer Reports' Senior Scientist, Michael Hansen, PhD, says, "No information is required on packages and manufacturers can get away with simply providing a QR code and phone number for consumers to learn more. Even consumers who have a smartphone and take the time to do that won't necessarily get the full picture since many genetic engineering technologies and ingredients are exempt from disclosure."
"Not everyone has a smartphone or lives in an area with reliable internet service," says Jean Halloran, director of food policy initiatives for Consumer Reports. "Even for those who do, it's inconvenient to have to scan every food you put into your grocery cart."
Andrew Kimbrell, executive director of the Center for Food Safety (CFS), says "USDA's own study found QR codes are inherently discriminatory against one-third of Americans who do not own smartphones or those without access to the internet. These are predominantly rural, low income and elderly populations."
Similar objections apply to USDA's option for disclosure through text messaging, which will entail messaging fees for some consumers. Both off-package methods are time-consuming and clearly designed to inhibit — not facilitate — access to GE content information.
Whatever the method of disclosure for products that are required to be labeled, the regulation prohibits the best-known terms — genetically engineered and GMO — used by consumers, companies and regulators for more 30 years. Instead, USDA permits only a new unfamiliar term, "bioengineered," which may confuse shoppers. The law does appear to permit voluntary, non-GMO "absence" claims from the Non-GMO Project.
"Right now, certified organic and certified Non-GMO Project labels remain the only dependable way to avoid GMOs," states Rebecca Spector, West Coast director for the Center for Food Safety.
Unfortunately, instead of settling the demand for transparent labeling, stakeholders say the weak rule and its loopholes almost certainly will lead to lawsuits, more state legislation, and efforts to amend the federal law. CFS already has said it "will explore all legal avenues to ensure meaningful labeling and protect the public's right to know."
Congressional leaders say they're ready to fight for improvements. Rep. Chellie Pingree (D-ME) released a statement saying, "USDA's plan for labeling GE food is an insult to consumers … What USDA has produced is a marketing campaign aimed at putting a positive spin on GMO food. These labels should give people the facts of whether ingredients in their food have been genetically altered, plain and simple. It seems like USDA is trying to paper over those facts here. In the coming Congress, I will be working on the House Appropriations Committee to push against this deceptive campaign."
The regulations are effective beginning January 2020. Labeling by food manufacturers is not required until January 2022.
PCC will be working in 2019 to determine what GE products in our stores we can identify legally, if not covered in the scope of this rule. Look for more detailed information in future Sound Consumer issues.
Trudy Bialic is PCC's director of public affairs and quality standards.